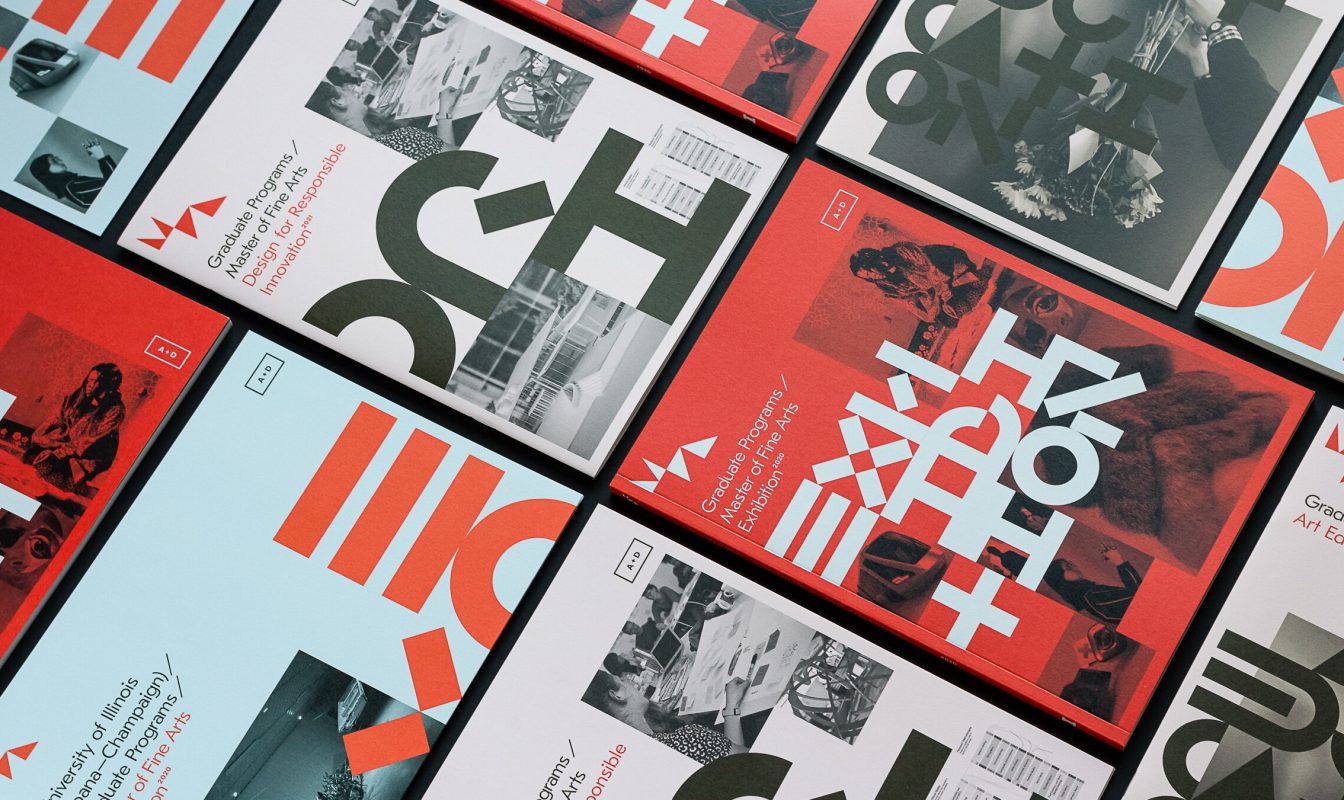 Alumni
It is with great pride that we acknowledge more than 8,000 living A&D alumni.
Please Tell Us Up to Date on Your Activities
In partnership with the College of Fine & Applied Arts, we follow closely the impressive and vital difference our graduates' work is making in the world. We continue to hear from amazing individuals who share their unique perspectives, stories of their paths to success after completing their degrees, and anecdotes about professors and fellow students who inspired them, challenged them, and mentored them.
If you are an alumnus, please keep us informed of your accomplishments and projects!
Image: JP Ramirez, BFA Graphic Design 2011
FAA Alumni Awards
2019 College of Fine and Applied Arts Emerging Legacy Award
Yvette Mayorga
2018 College of Fine and Applied Arts Distinguished Legacy Award
Anton (Tony) Majeri Jr.
A&D Distinguished Alumni Award
In 2010, the School of Art & Design established a distinguished alumni award to be conferred to alumni on the basis of their accomplishments to their fields and communities.
2020
Bea Nettles, Photography
Bea Nettles' presentation may be viewed here.
2019
Hal Fischer, Painting
Hal Fischer's presentation may be viewed here.
2018
Louise Fishman, Painting
Louise Fishman's presentation may be viewed here.
2017
Lisa Erf, Painting
2016
Kerry Freedman, Art Education
2015
William Wegman, Studio
2014
Cathie Bleck, Design
Greg Holderfield, Design
Leo Segedin, Studio
Jim Wicks, Design
2013
Anna Kindler, Art Education
William Wallace, Art History
Jerome Caruso, Design
Tom Kalin, Studio
J. Fred Woell, Studio
2012
Greg Petecki, Art Education
Lisa Wainwright, Art History
Walter Herbst, Design
Arline Fisch, Studio
2011
Shauna Carey, Art Education
Robert Ousterhout, Art History
John Klotnia, Design
Carolee Schneeman, Studio
2010
Laura Milas, Art Education
Sarah Burns, Art History
Gabriel Usadel, Design
Phyllis Bramson, Studio
Alumni News