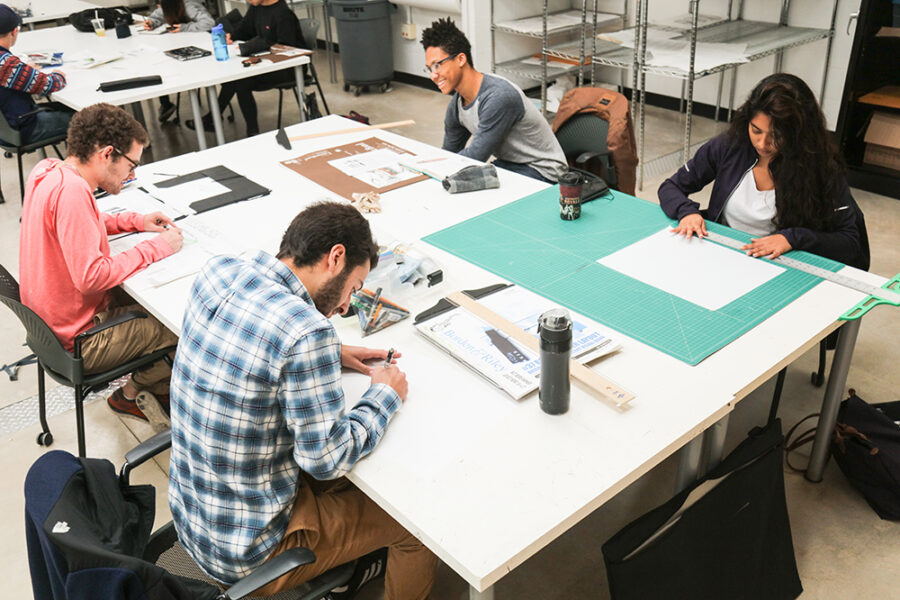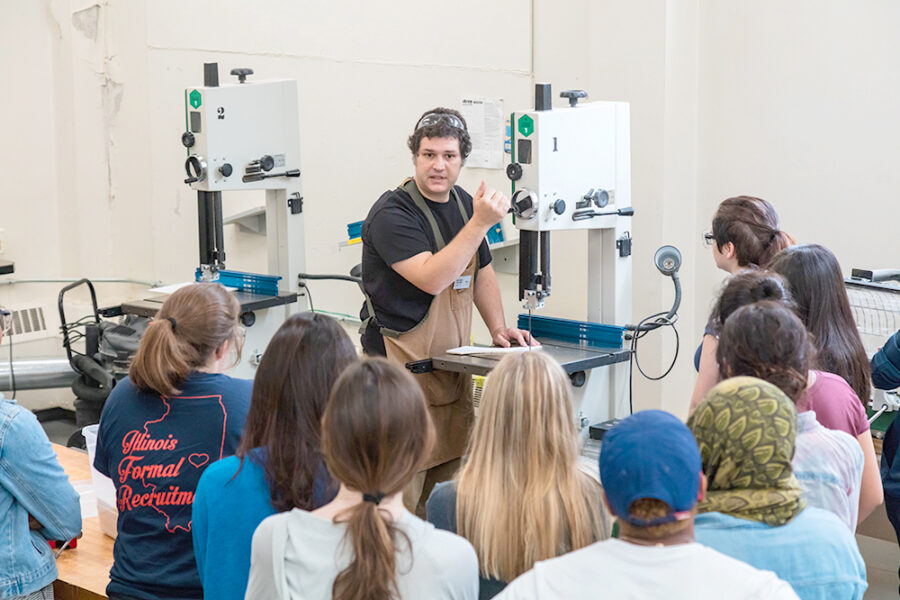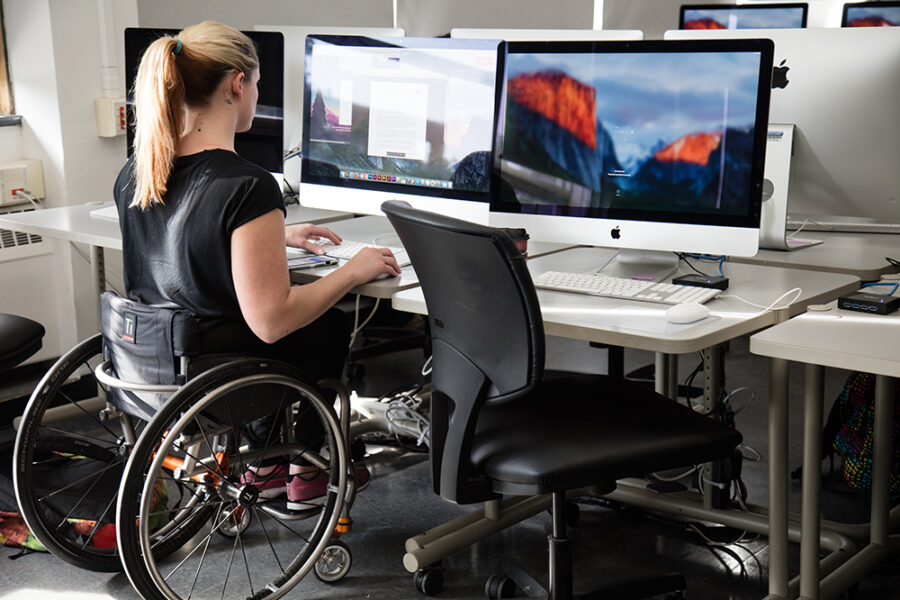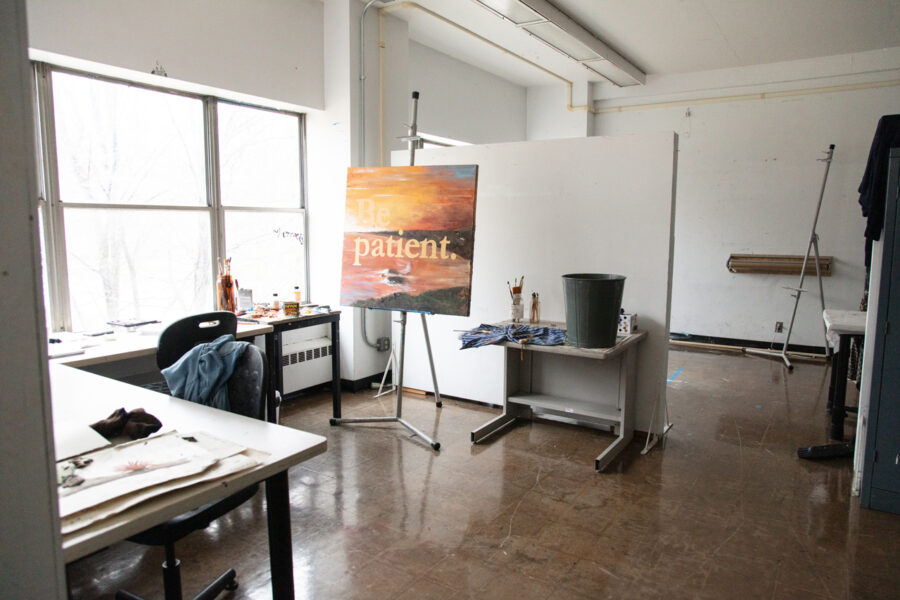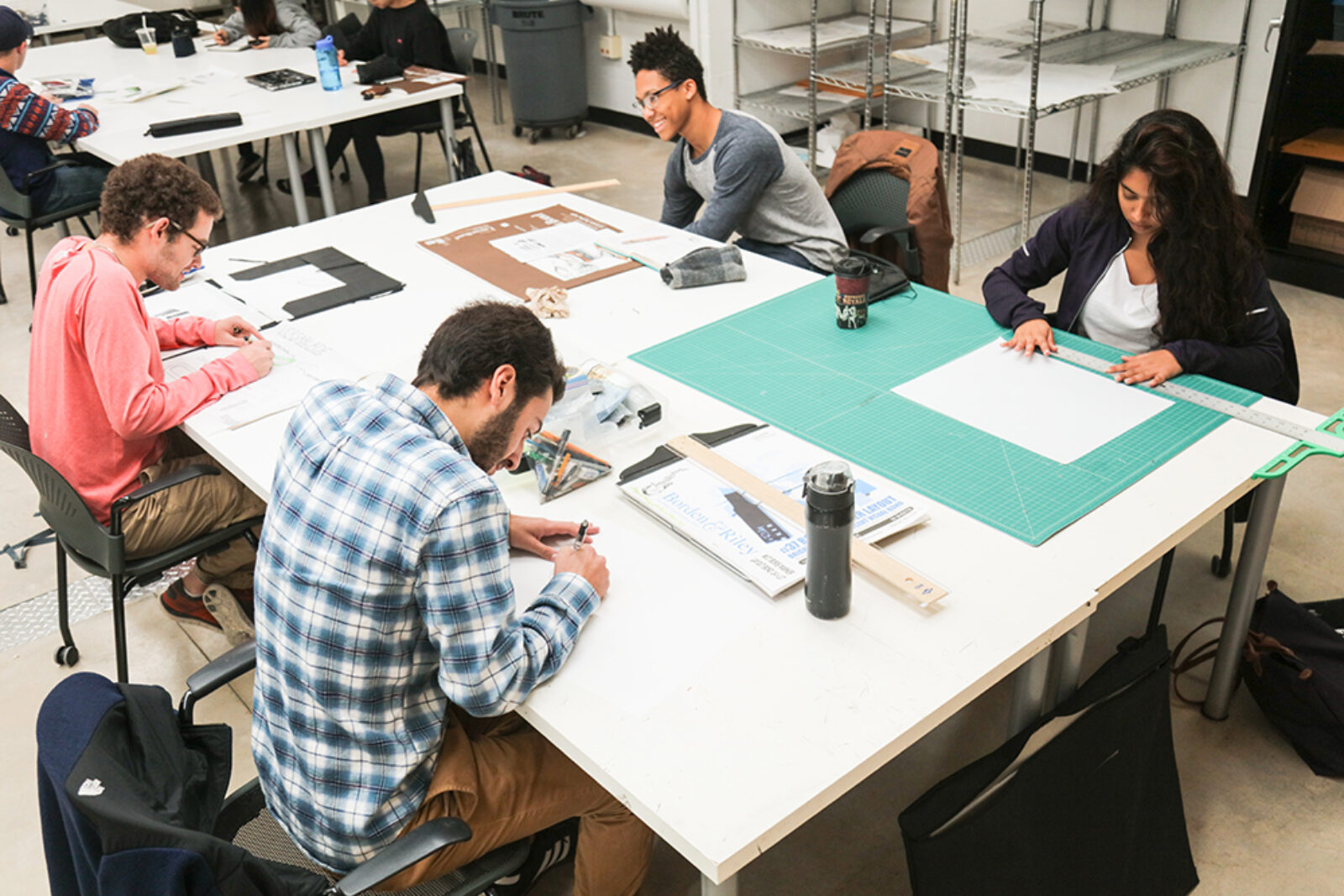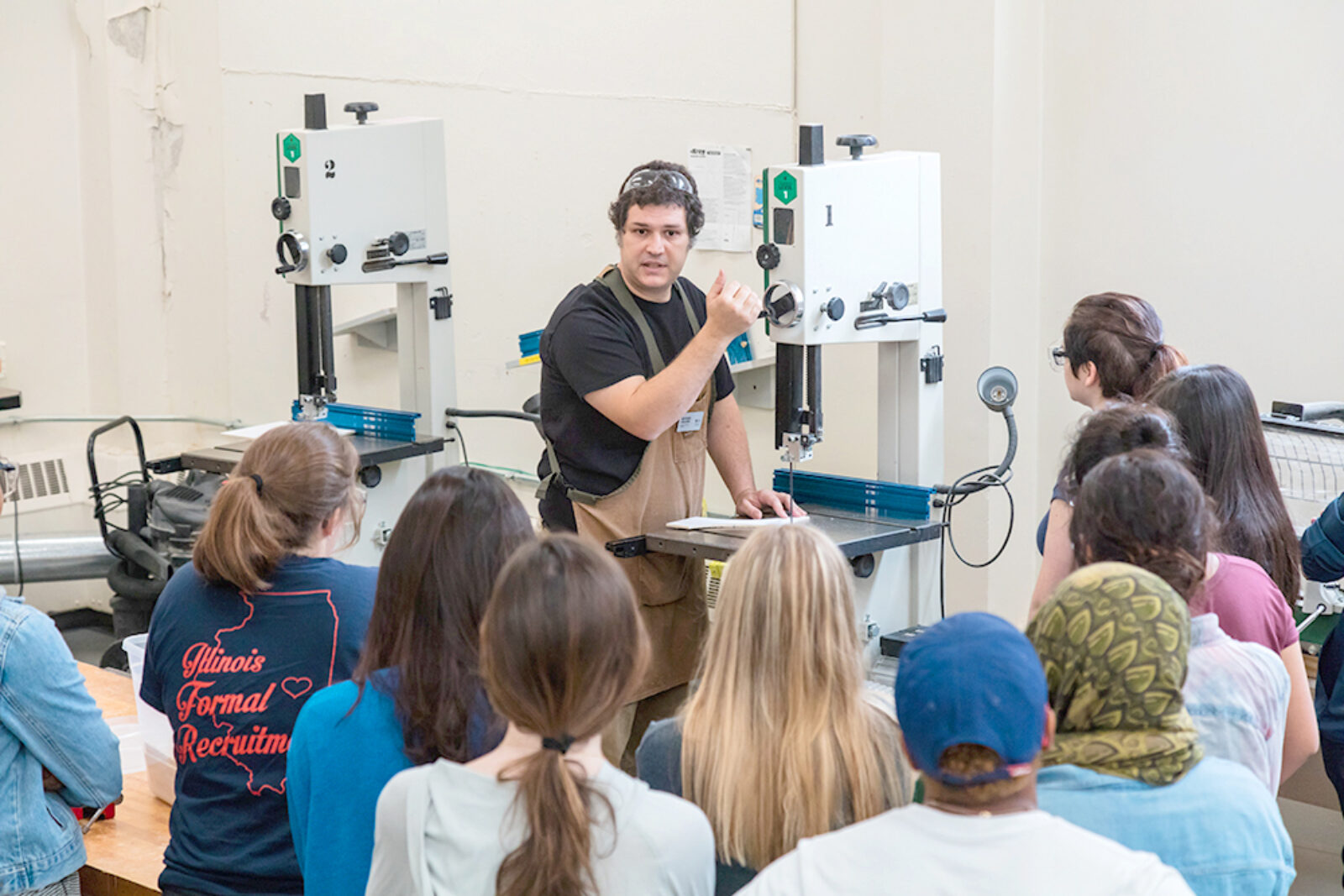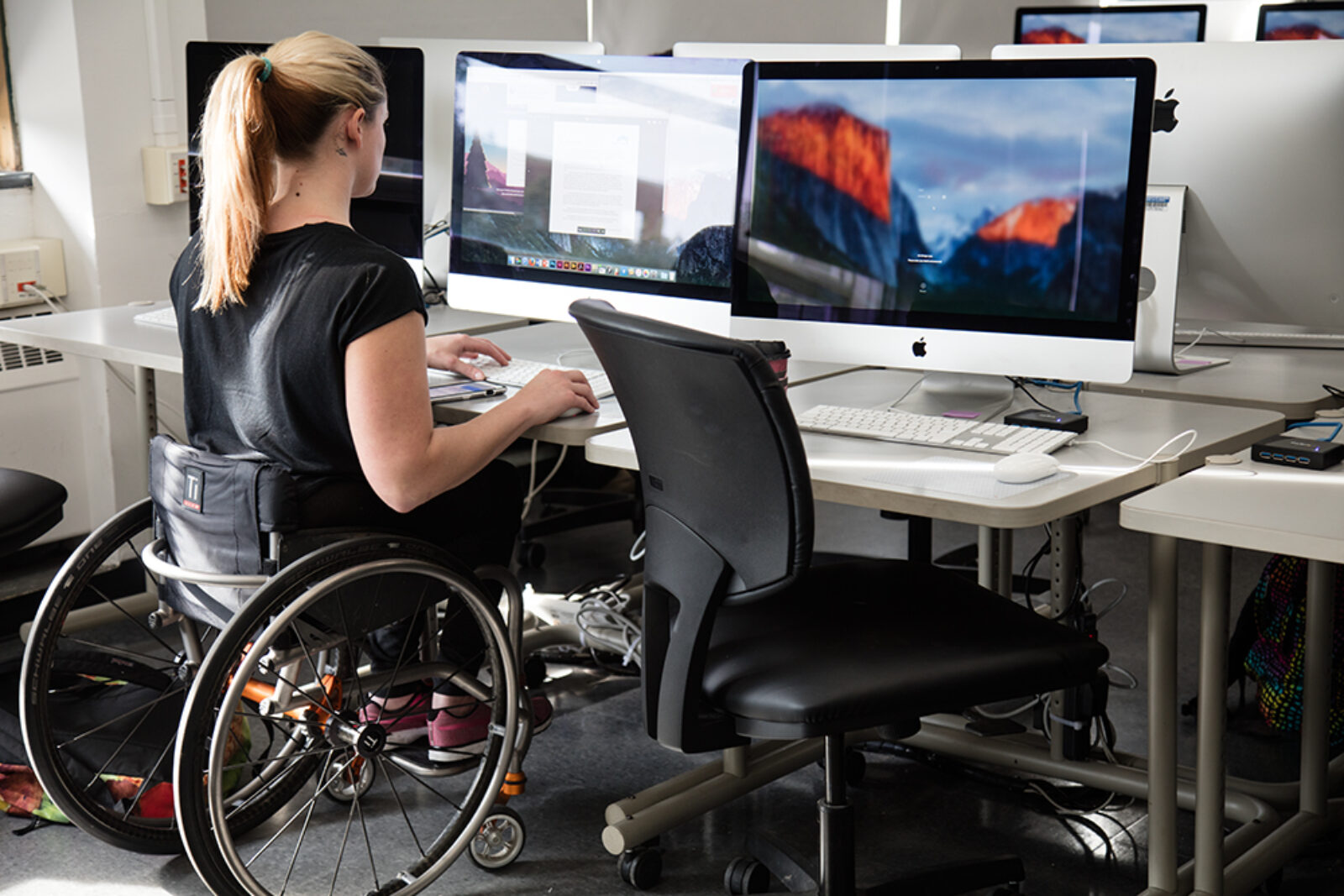 Labs & Studios
A&D students work in dedicated studio spaces and have access to our extensive laboratory, workshop, and exhibition resources. The equipment housed in our labs range from state of the art 2D/3D digital output to traditional woodworking equipment and from digital photographic printing to chemical darkrooms.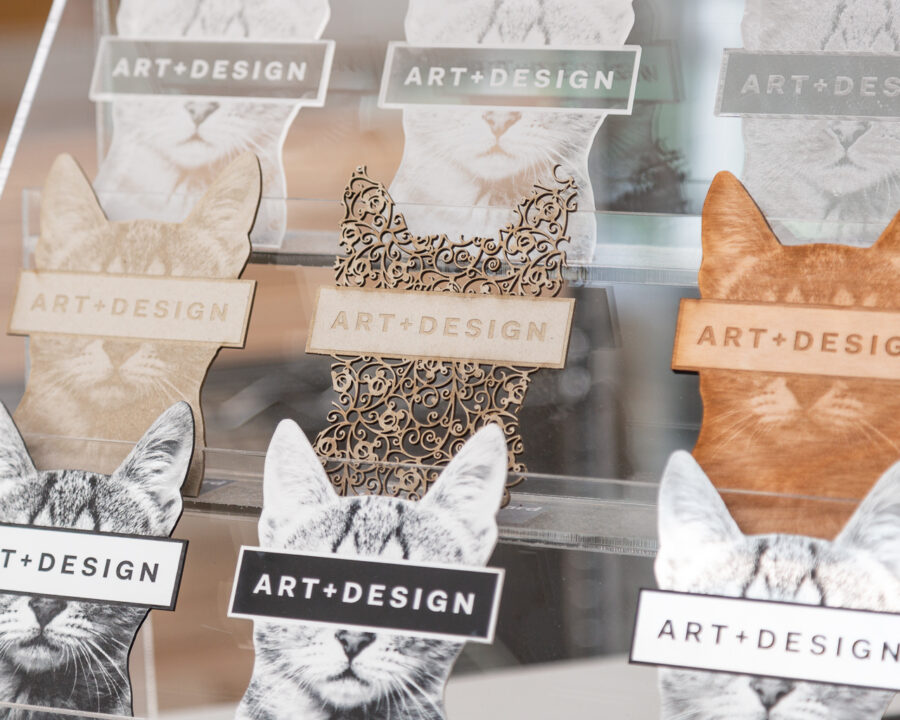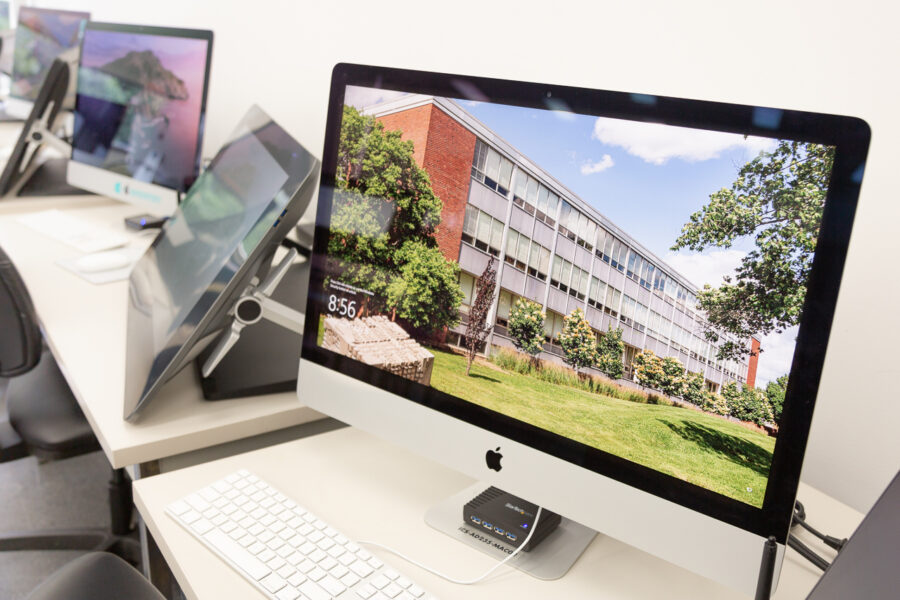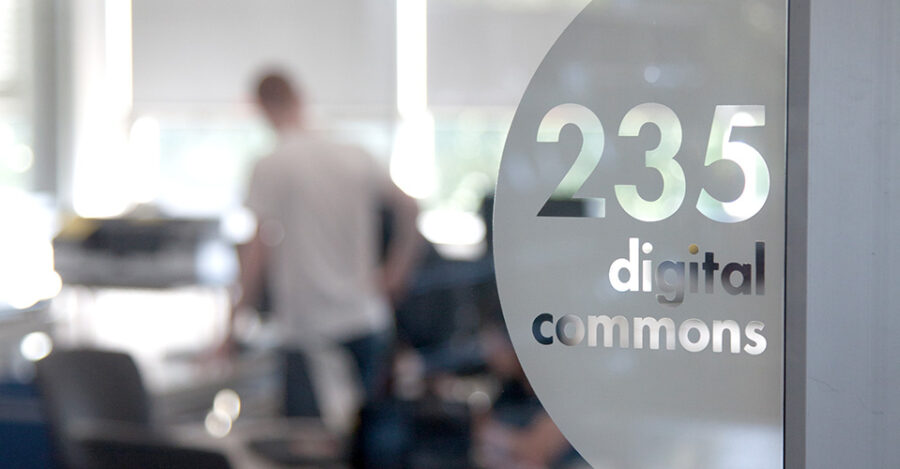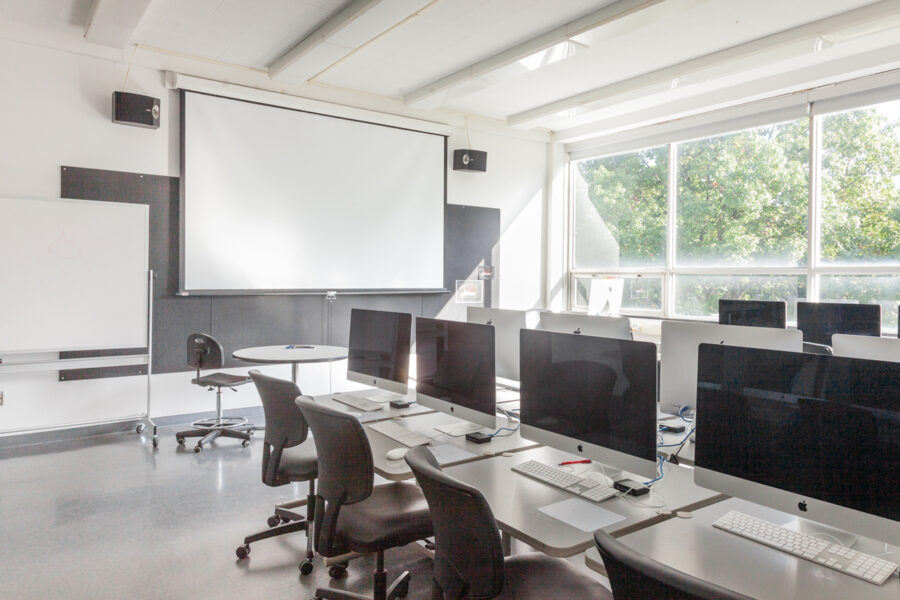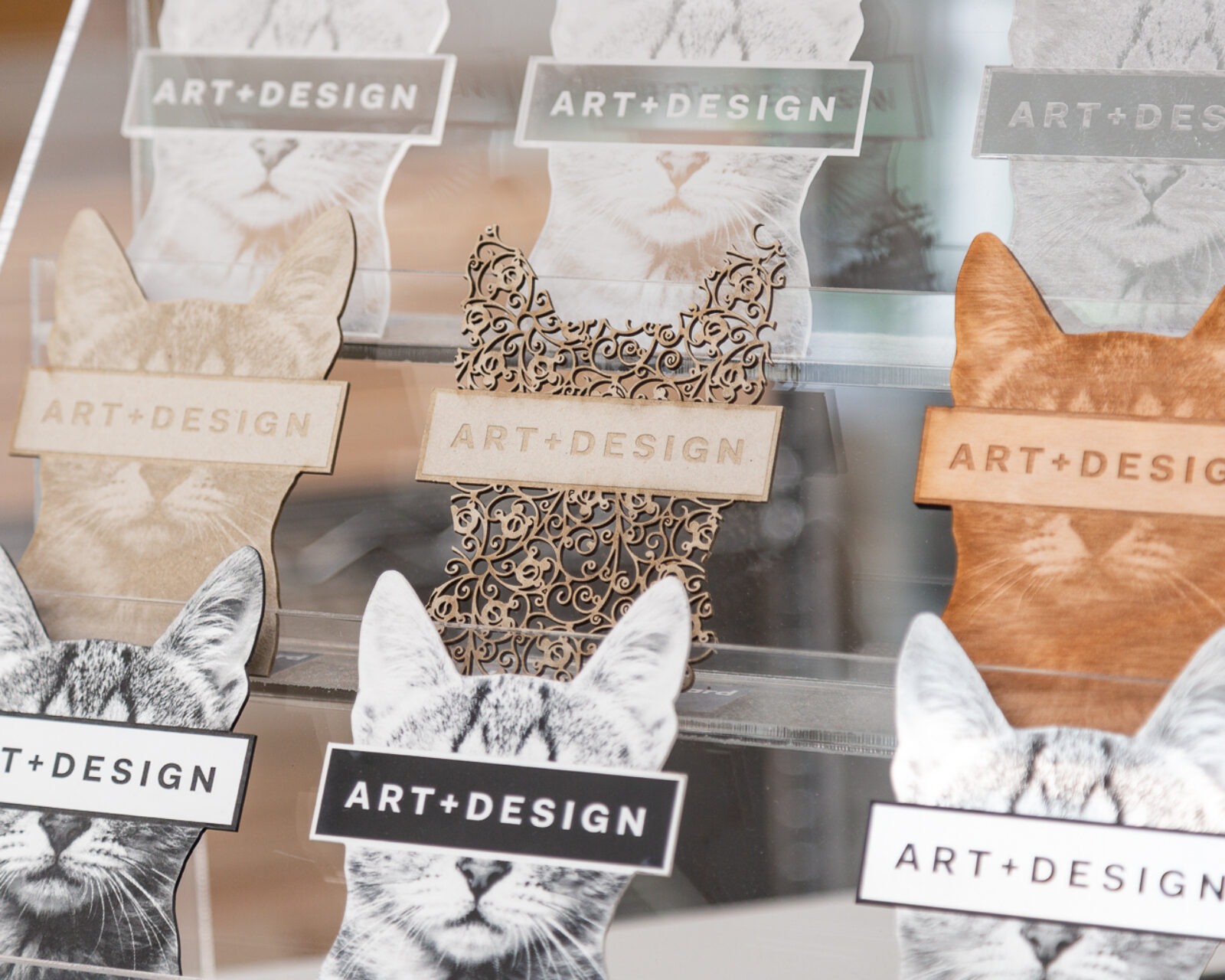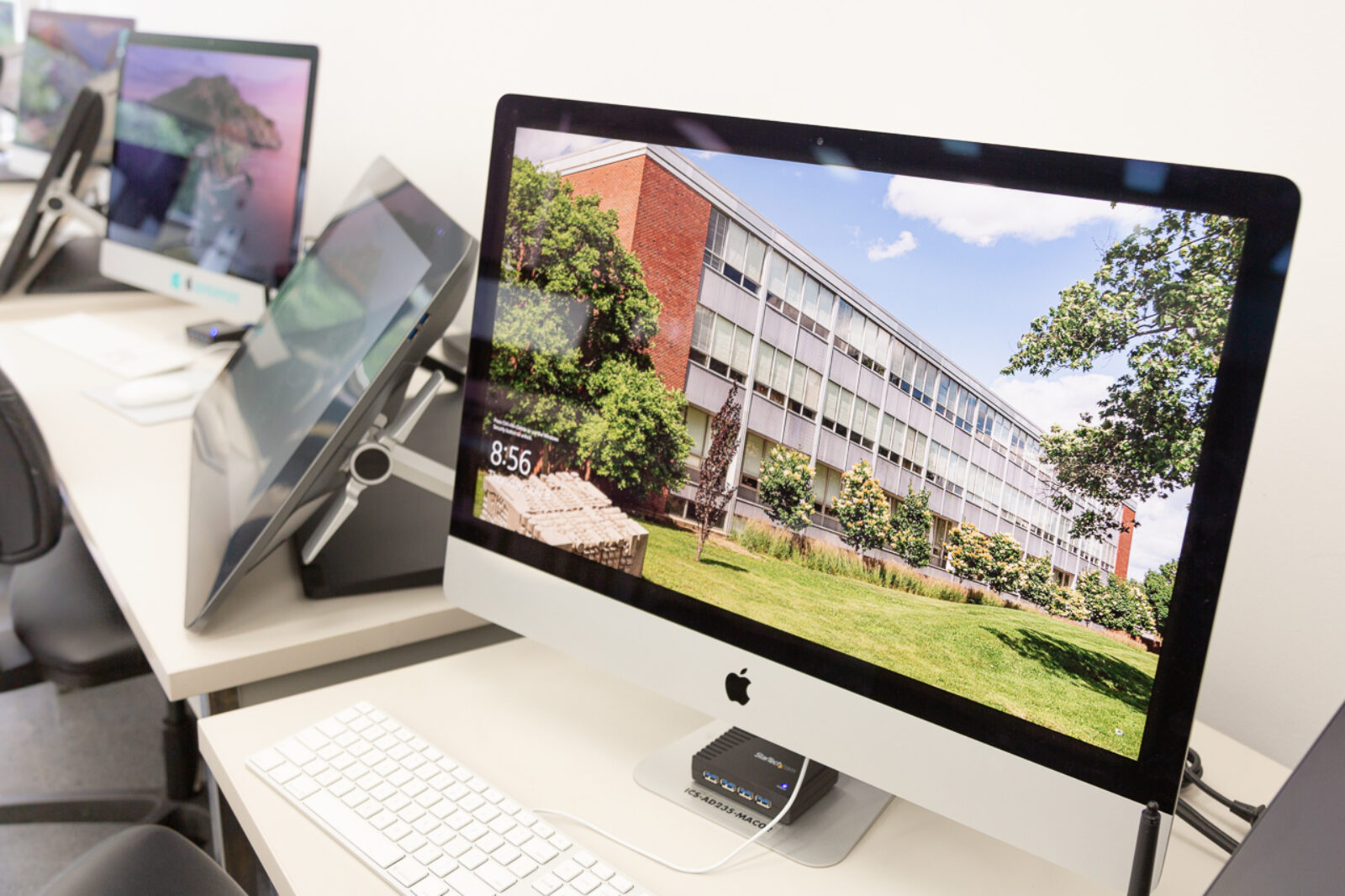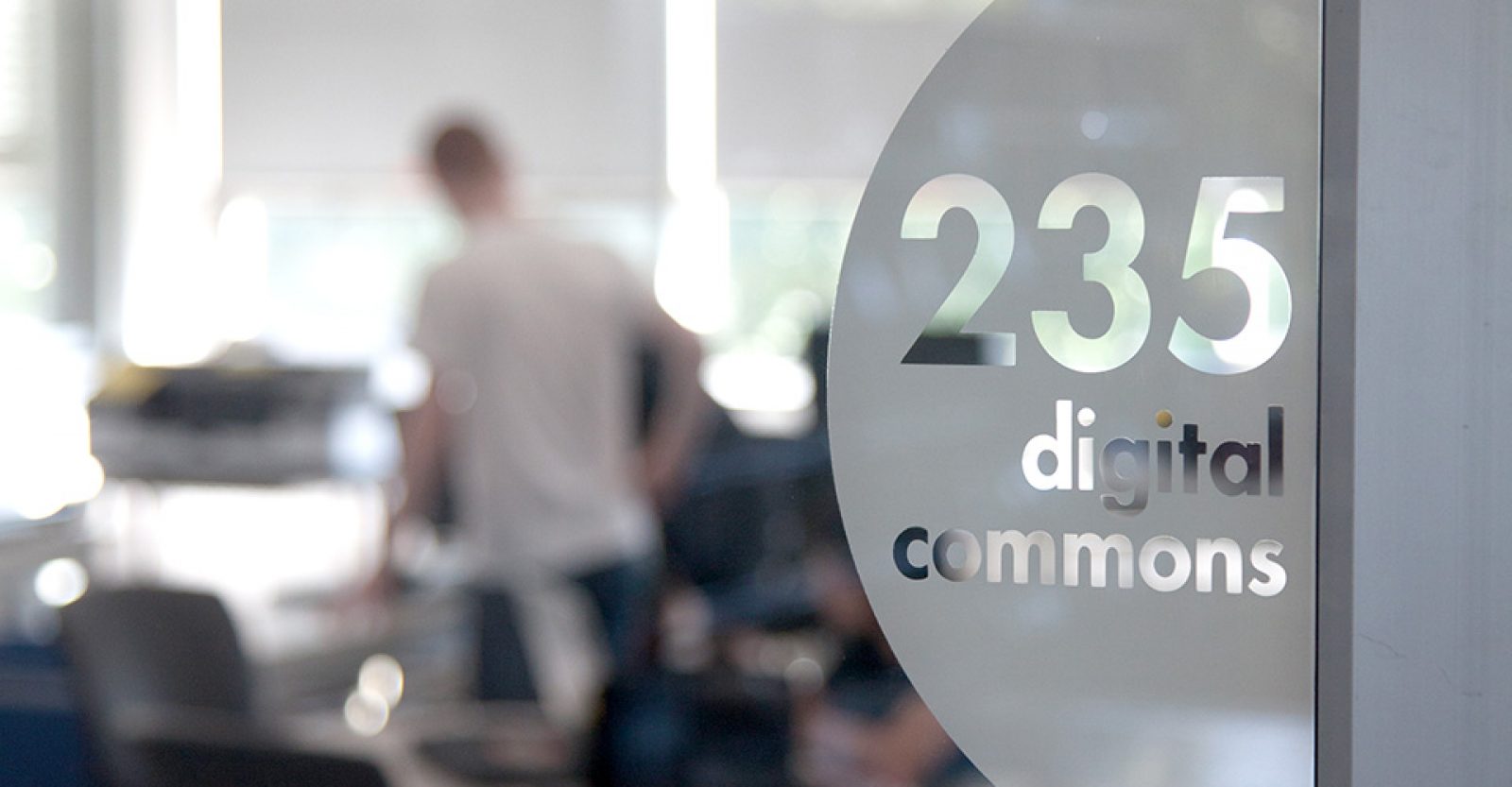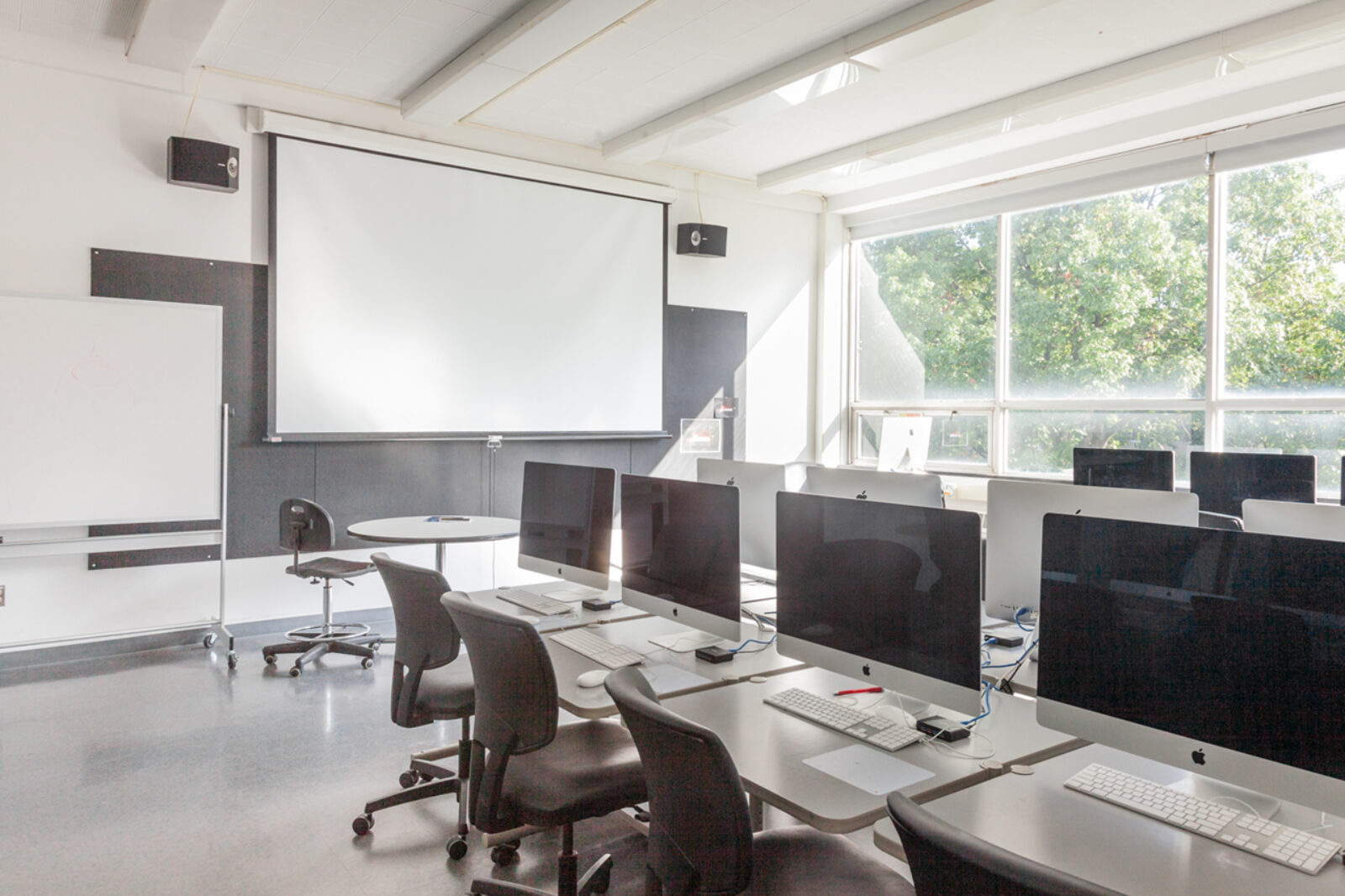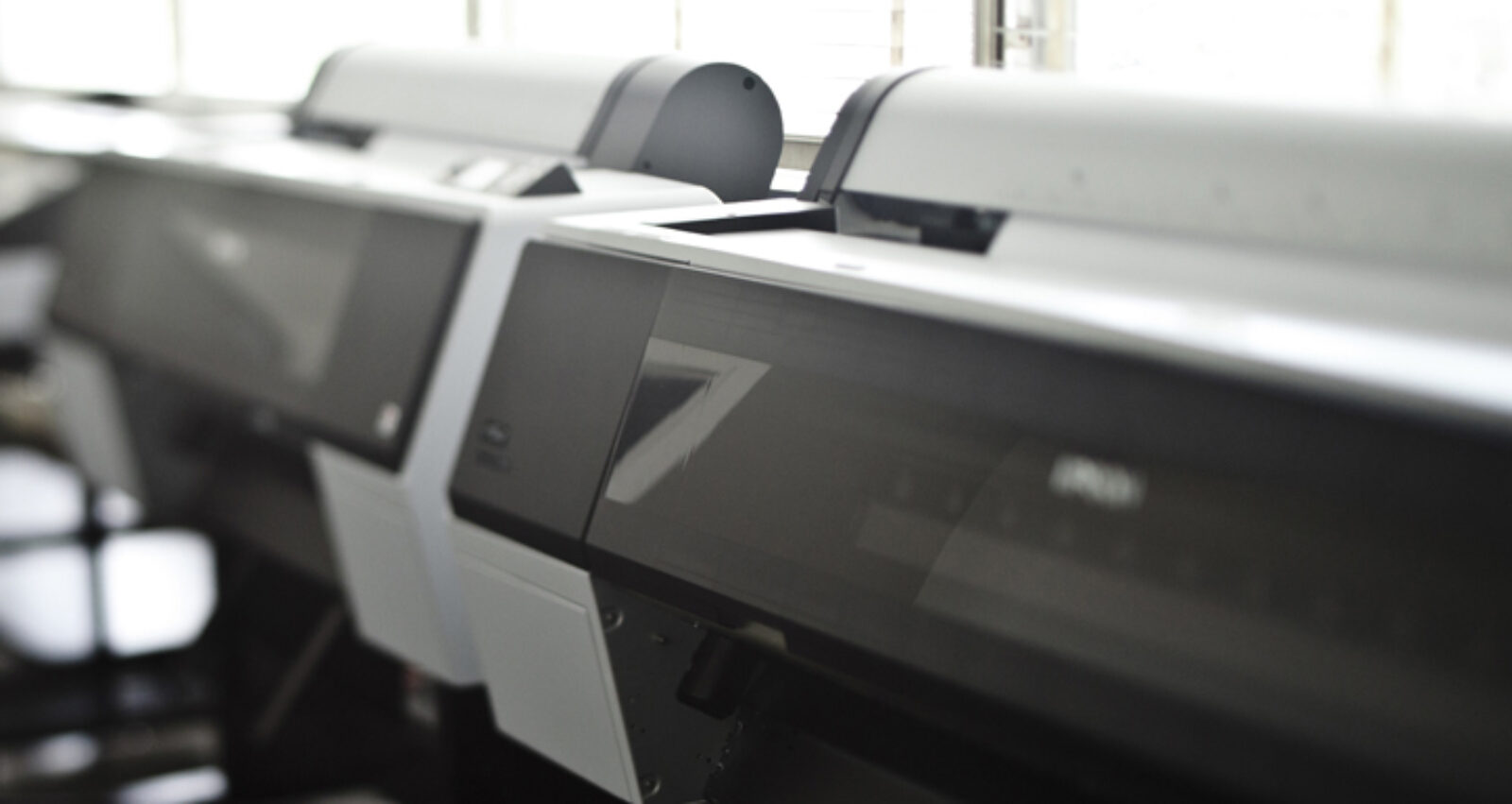 Digital Labs
Our digital labs provide students access to a wide range of hardware and technology, including over 100 MacOS and Windows workstations, professional film and flatbed scanners, 10 large format photo quality inkjet printers, as well as laser printing, vinyl printing/cutting, 3D scanning, 3D printing, Risograph printing, CNC embroidery, and laser cutting equipment. Software available includes industry standard applications for photo/video editing, sound design, page layout, 3D modeling and rendering, and animation.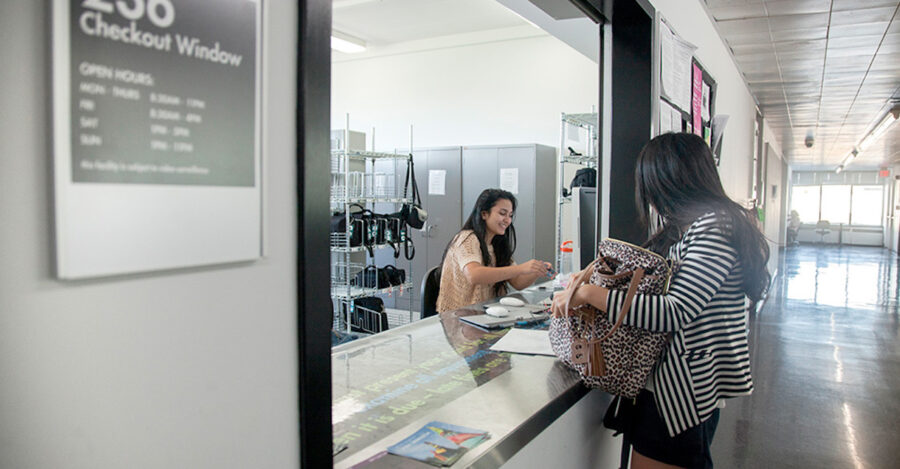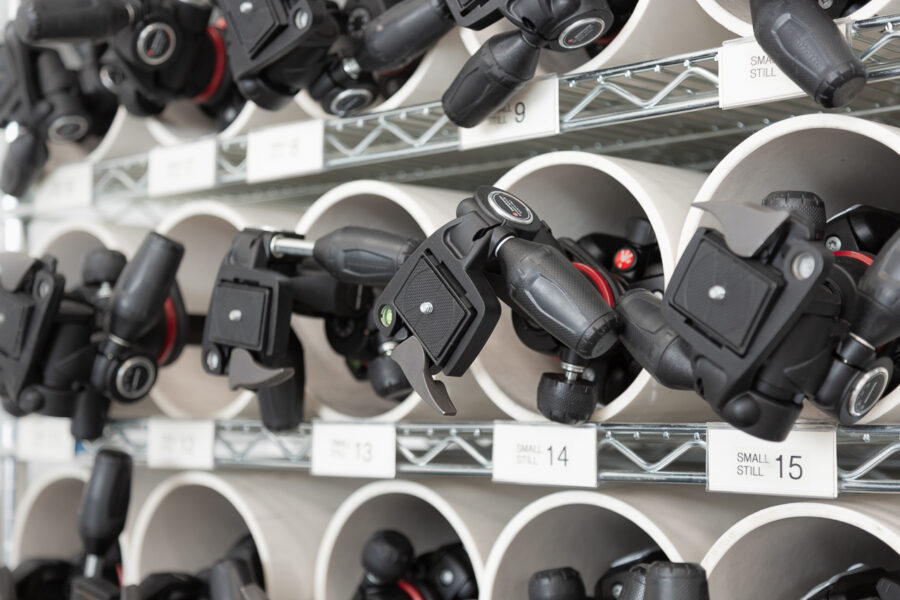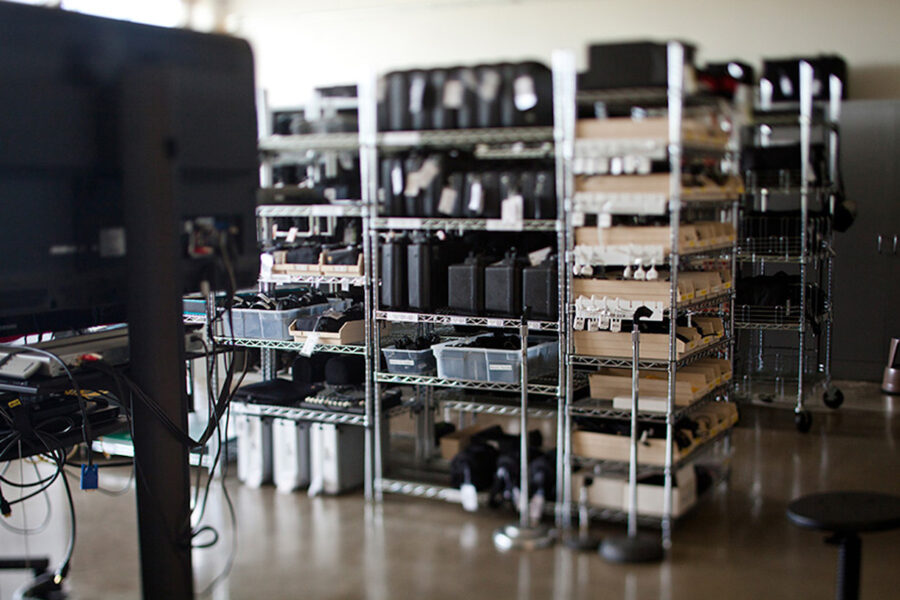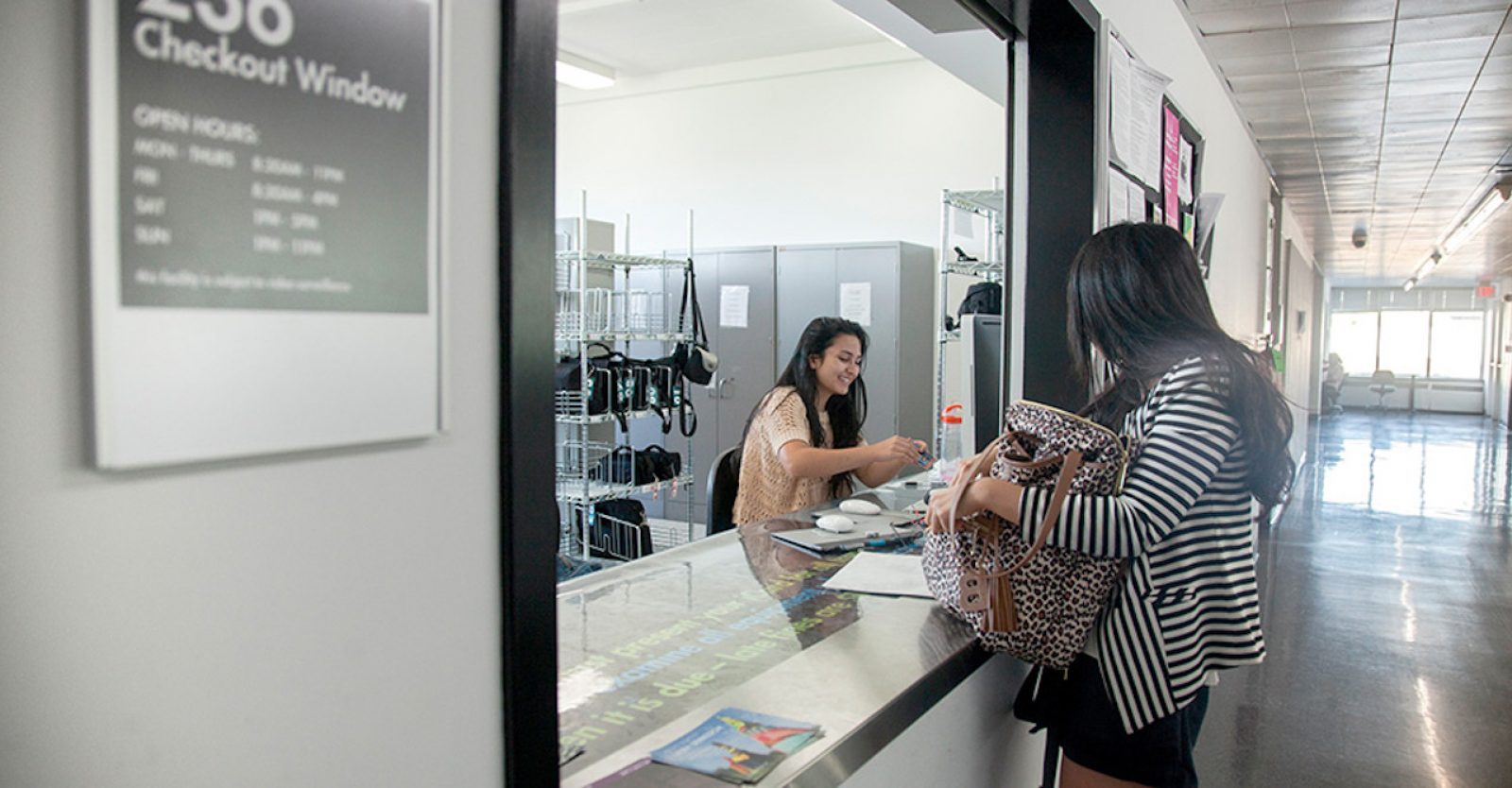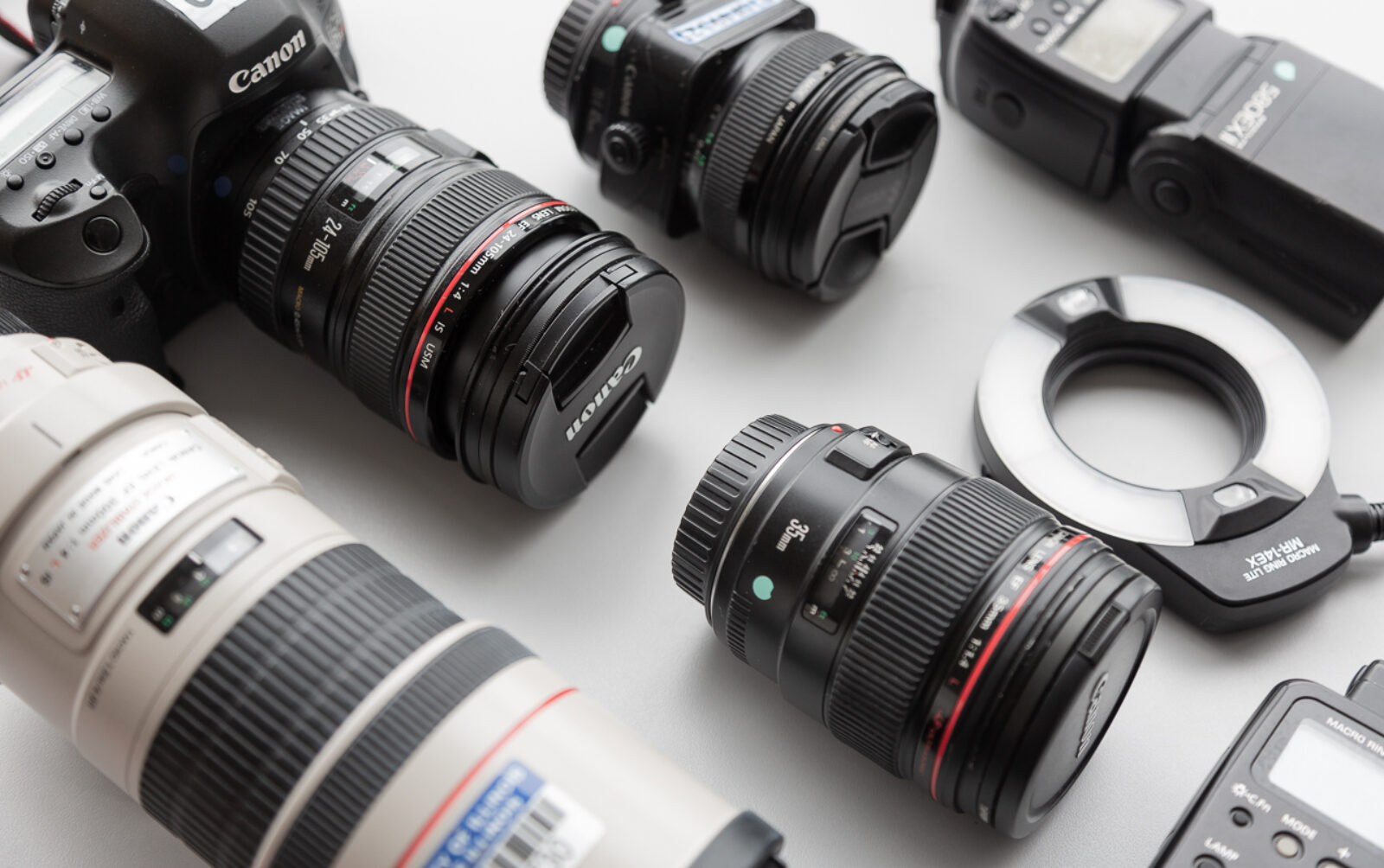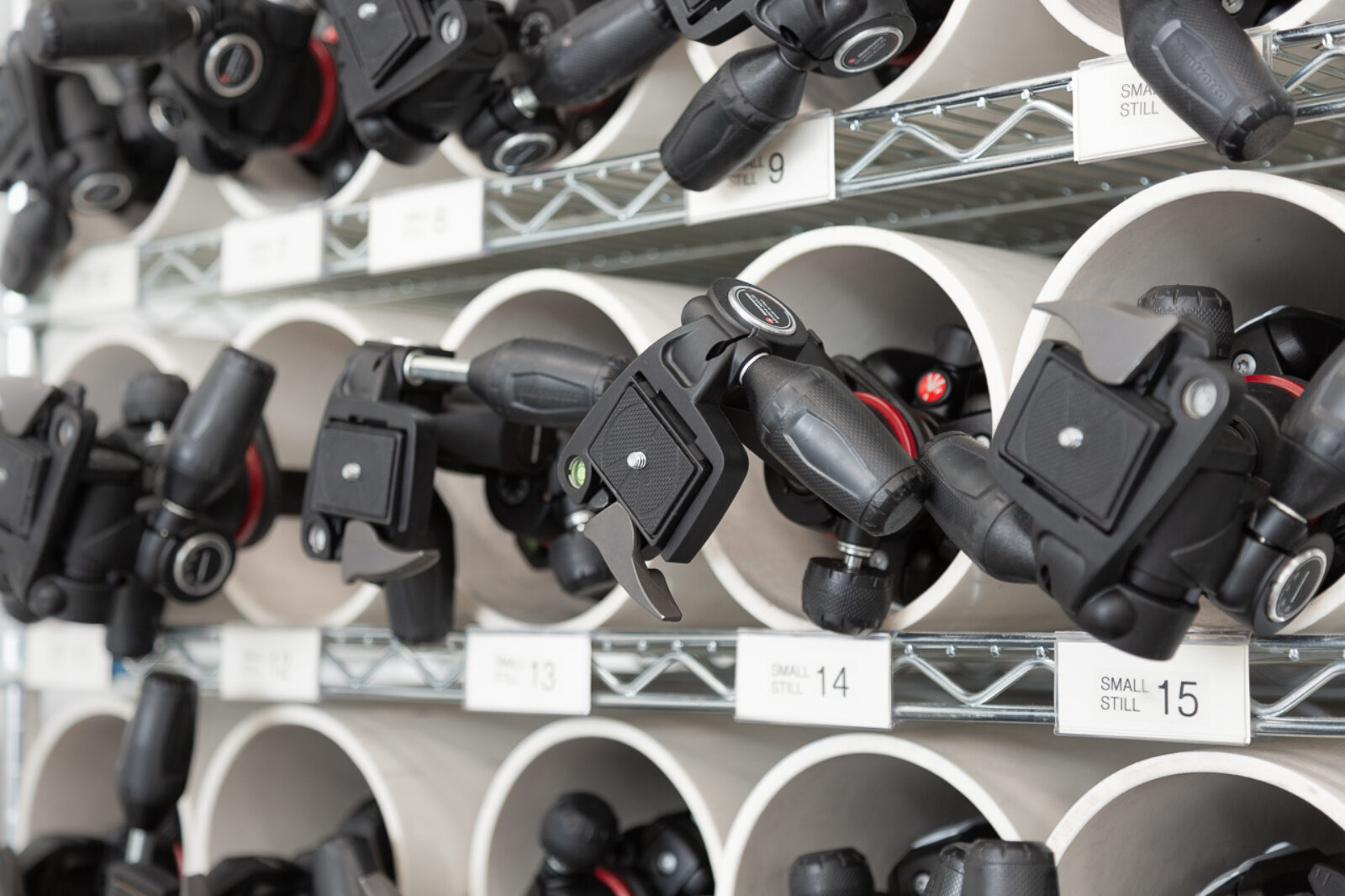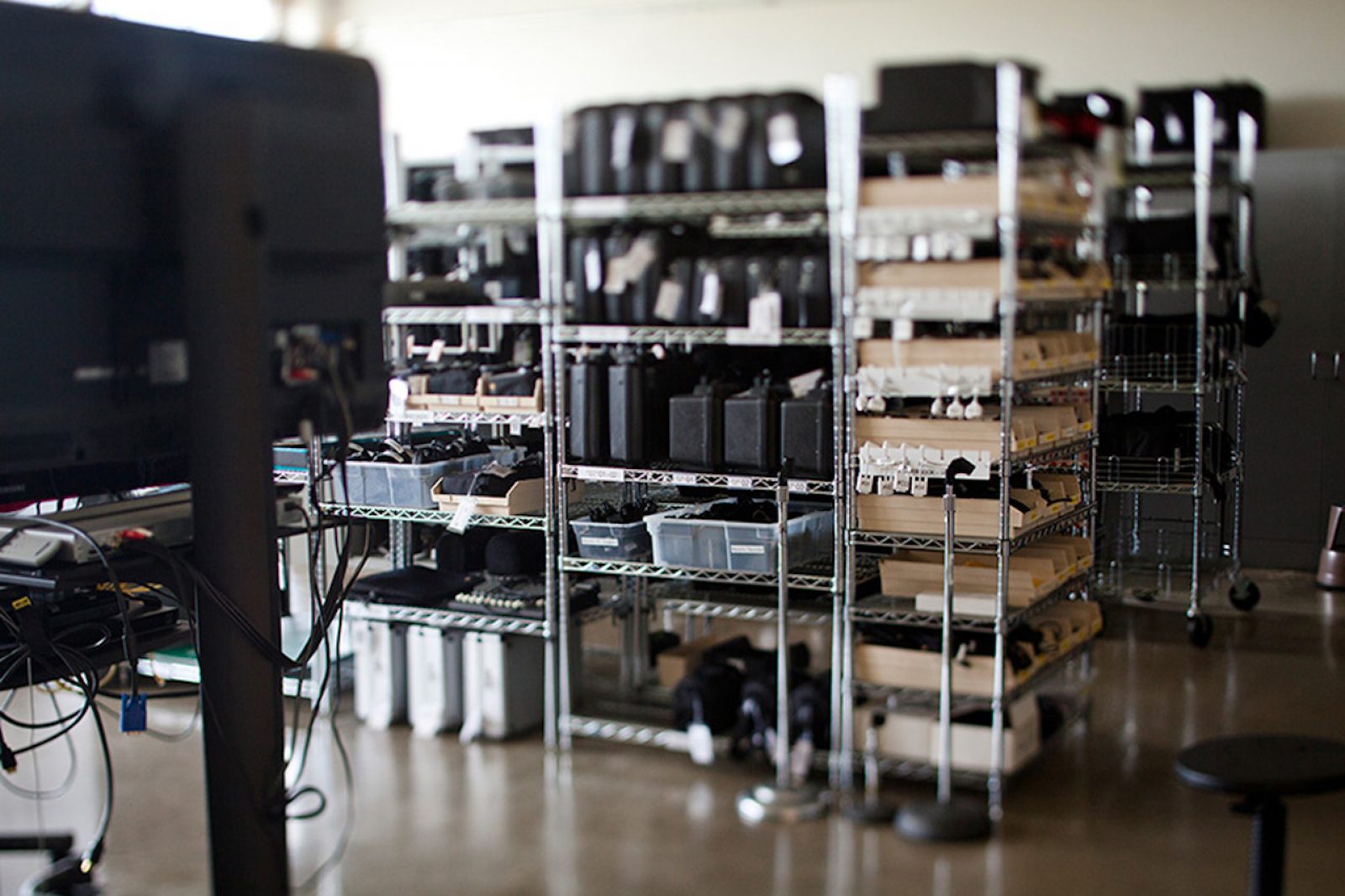 Checkout Window
The Checkout Window provides Art + Design students the opportunity to take advantage of our wide selection of equipment and work spaces.
Equipment available to students at the Checkout Window includes professional DSLR cameras and lenses, digital video cameras, tripods, dollies, glidecams, and sliders, audio recording equipment, digital projection and exhibition equipment, iPads, medium and large format film cameras, film and print processing tools, continuous and strobe lighting equipment, and much more!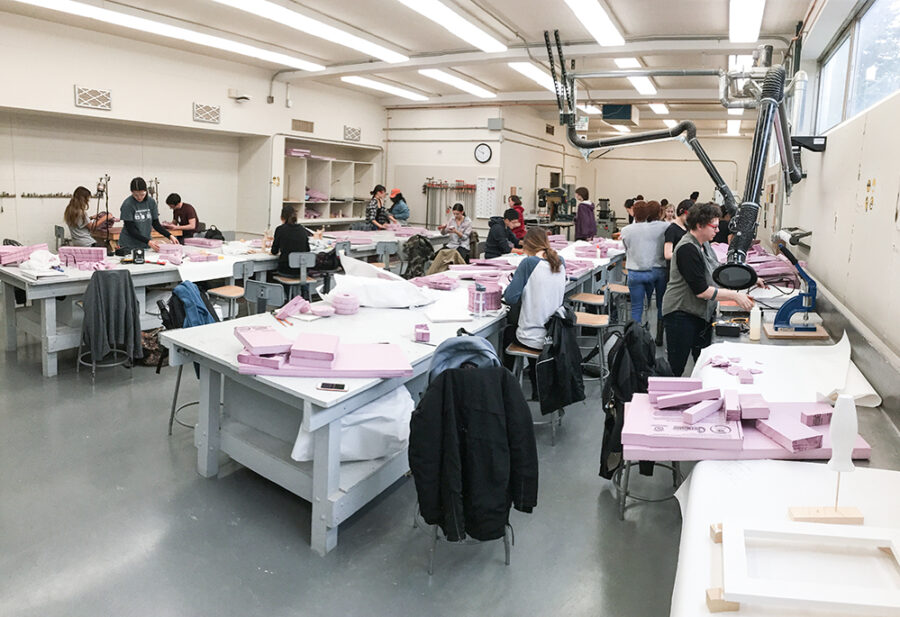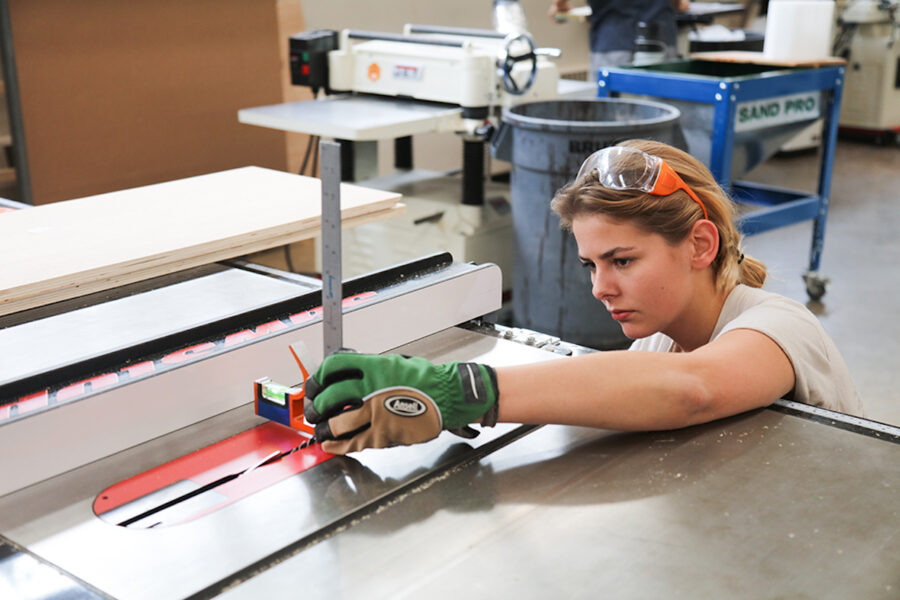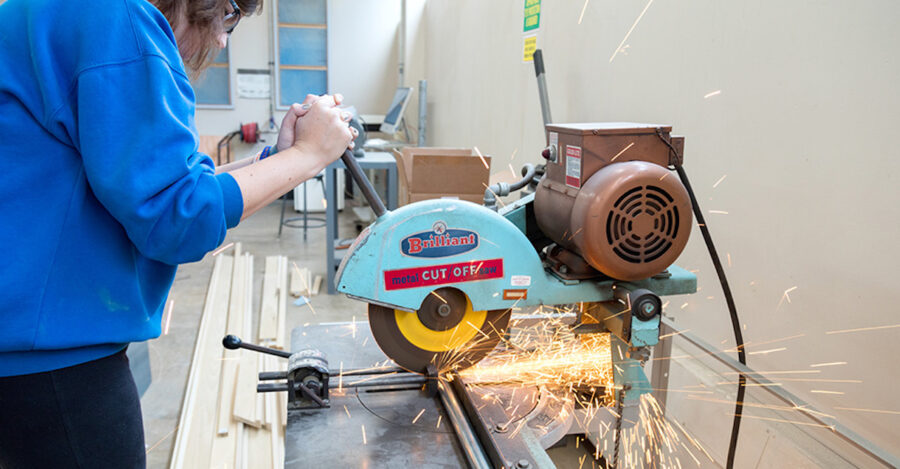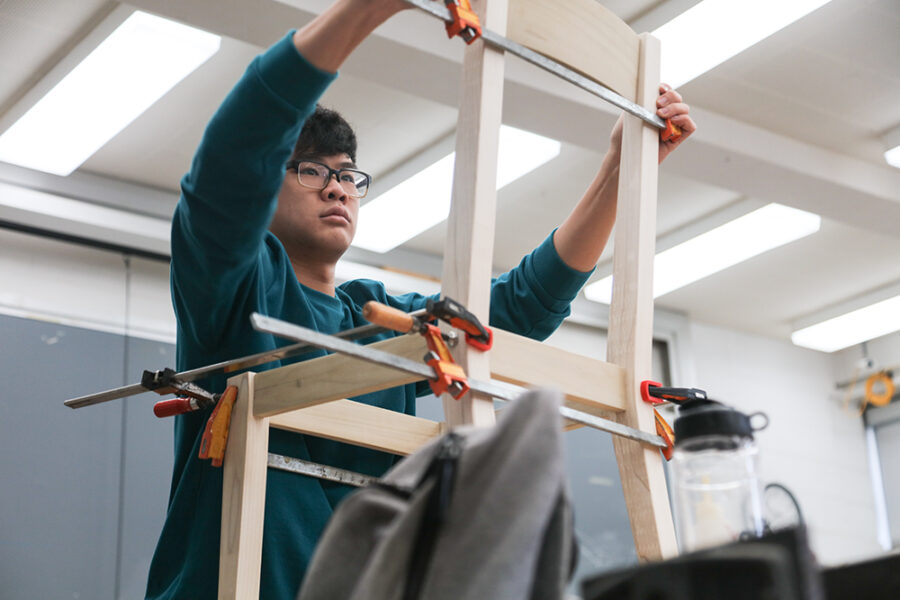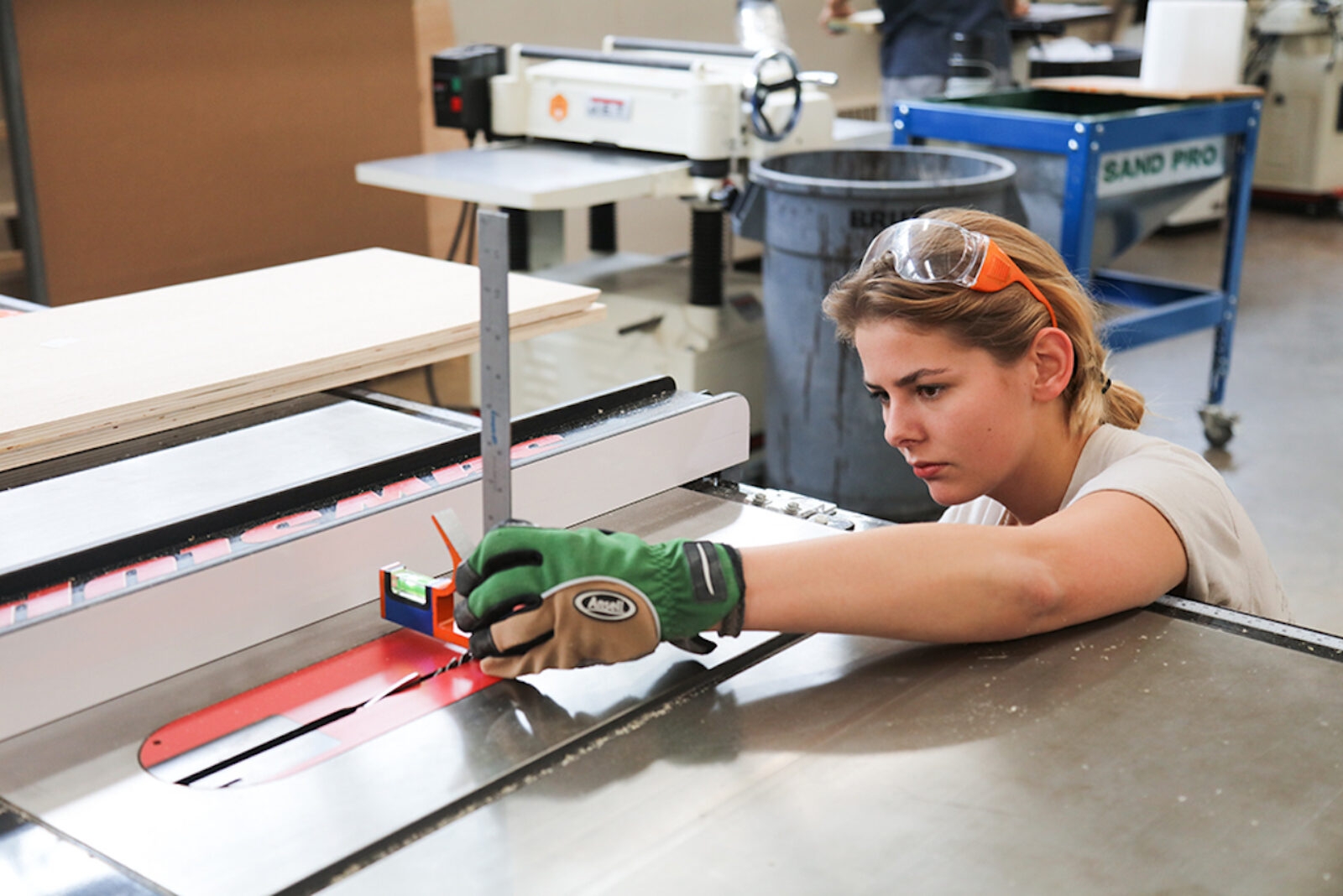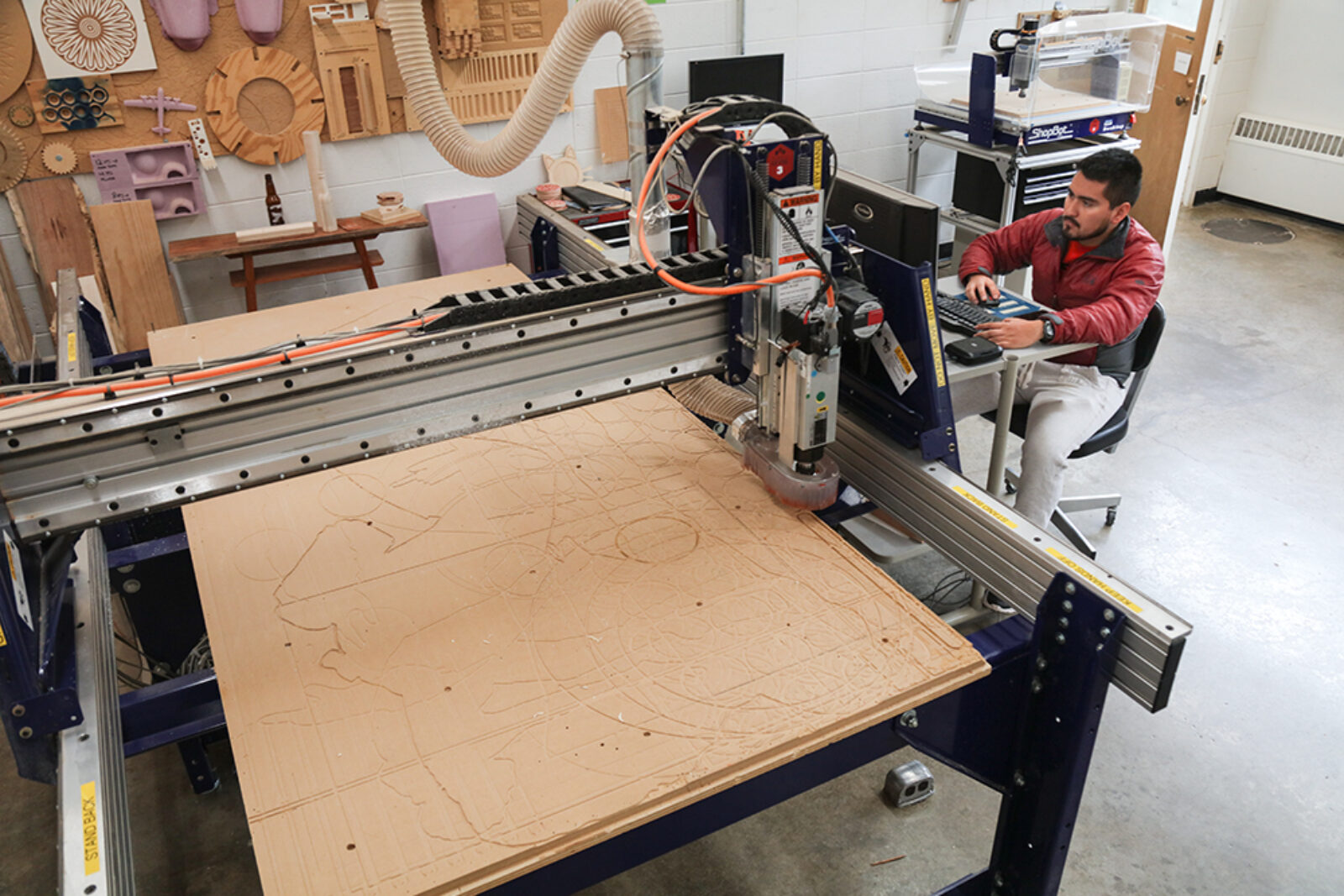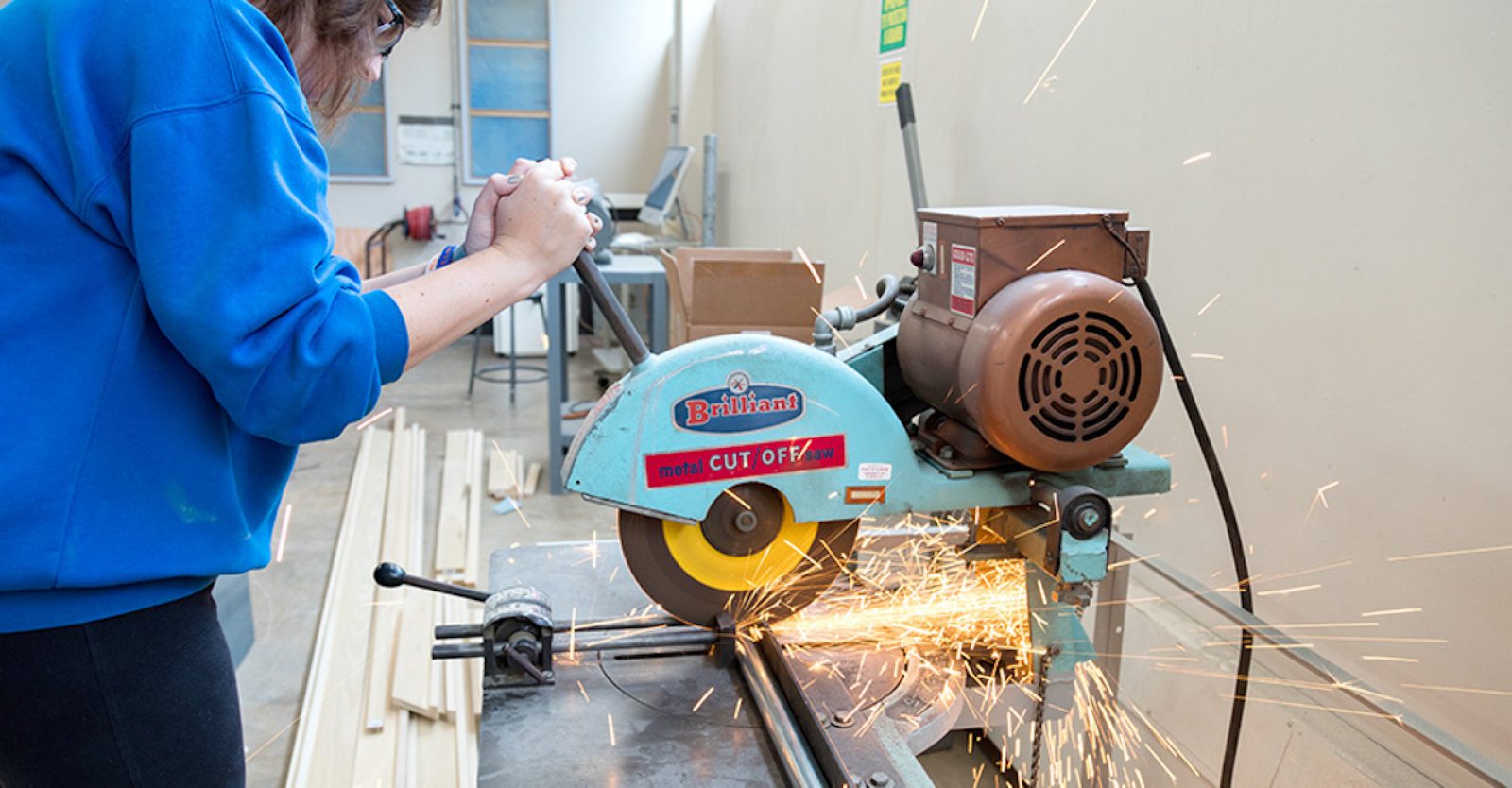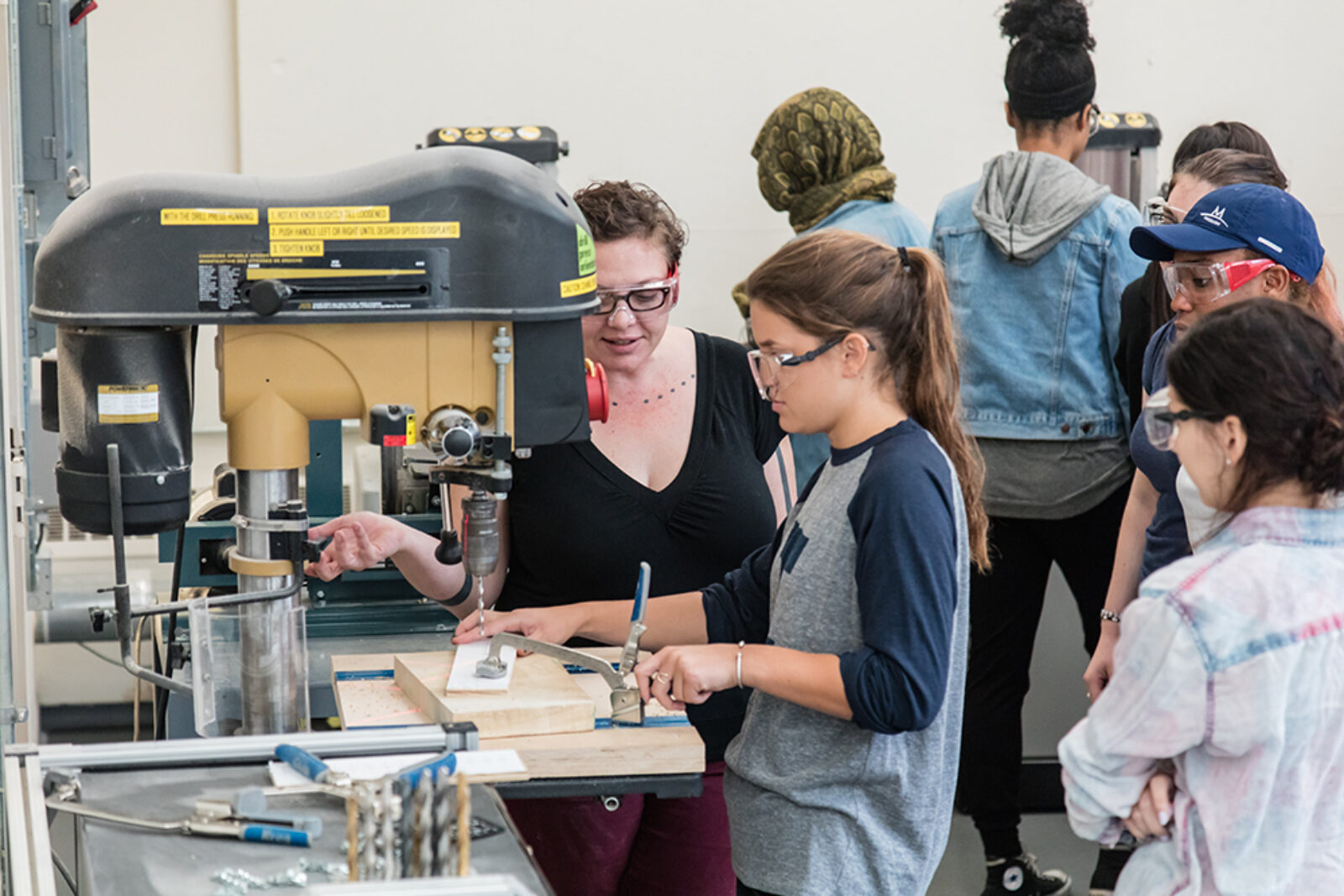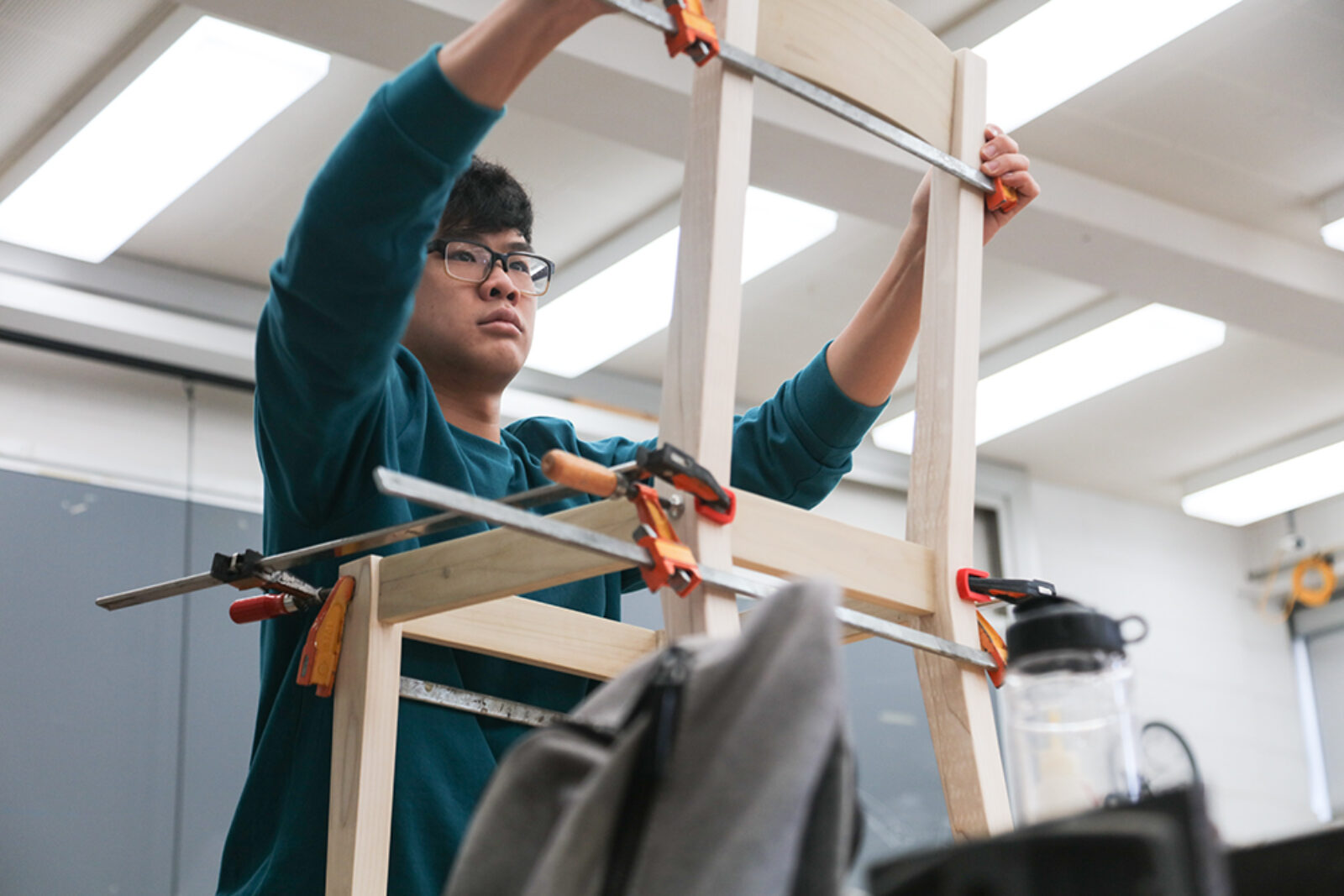 3D Fabrication Labs
The School of Art & Design maintains several workshops equipped with a wide selection of hand and power tools for the manipulation of wood, metal, and other three-dimensional materials. The 3D Fabrication labs feature everything from traditional hand tools to plasma cutters, welders, a vaccuum former, CNC routers, and a waterjet cutter.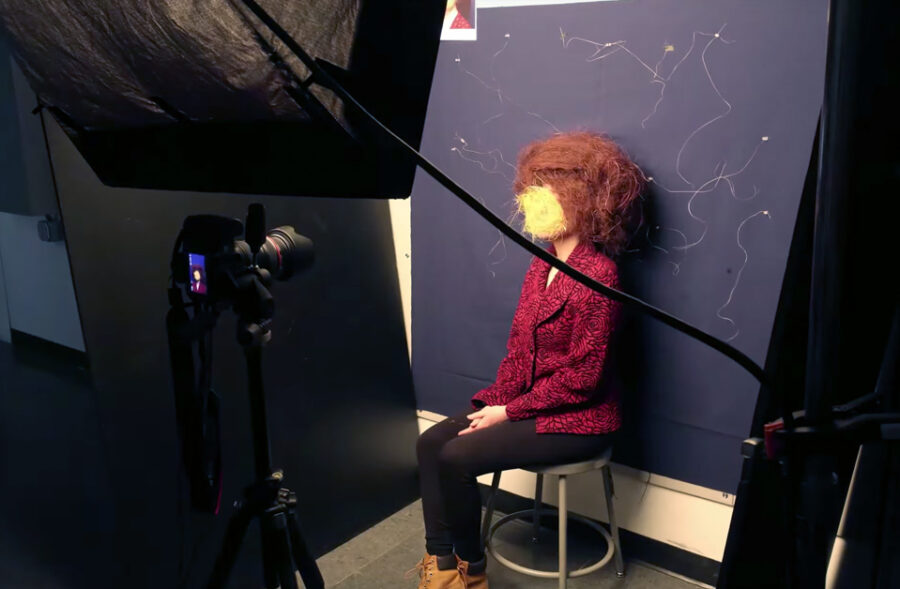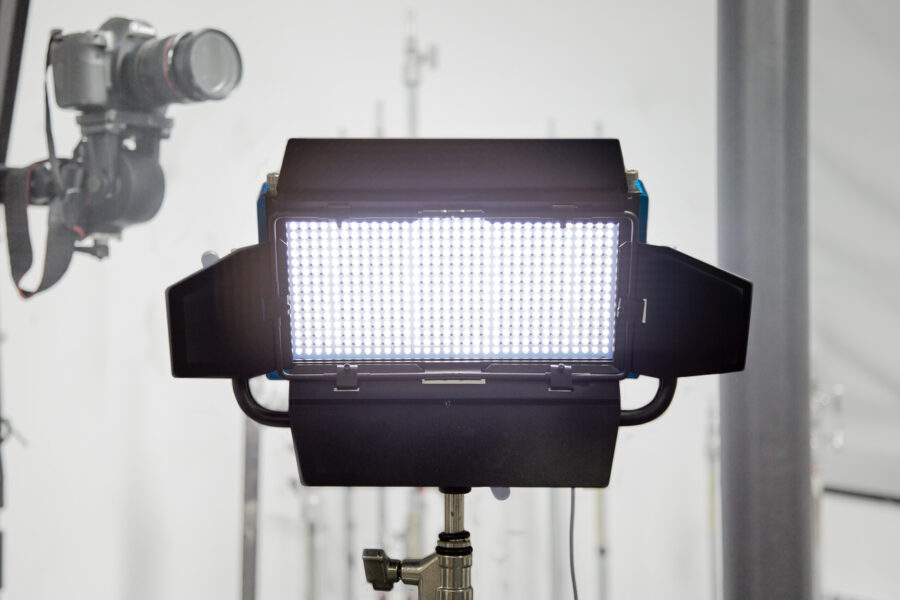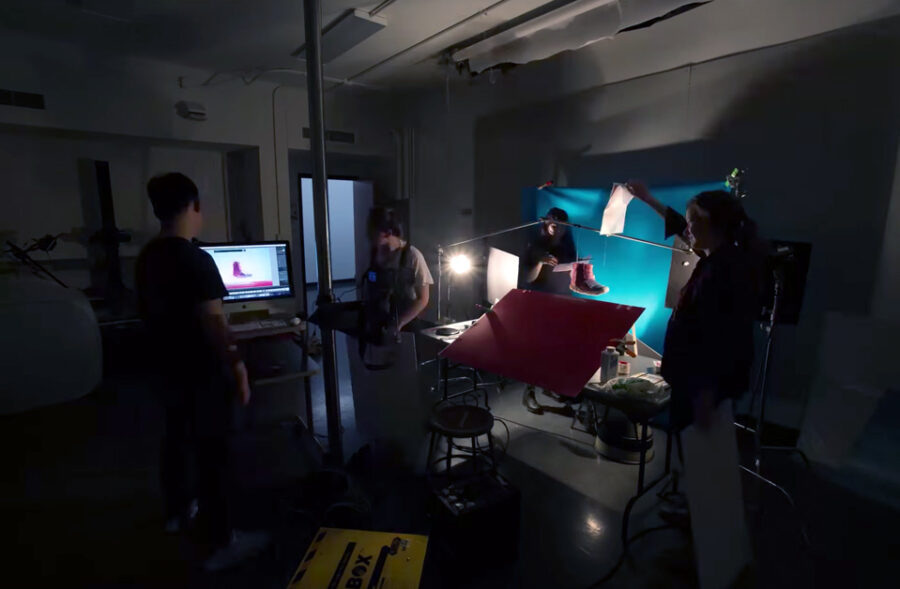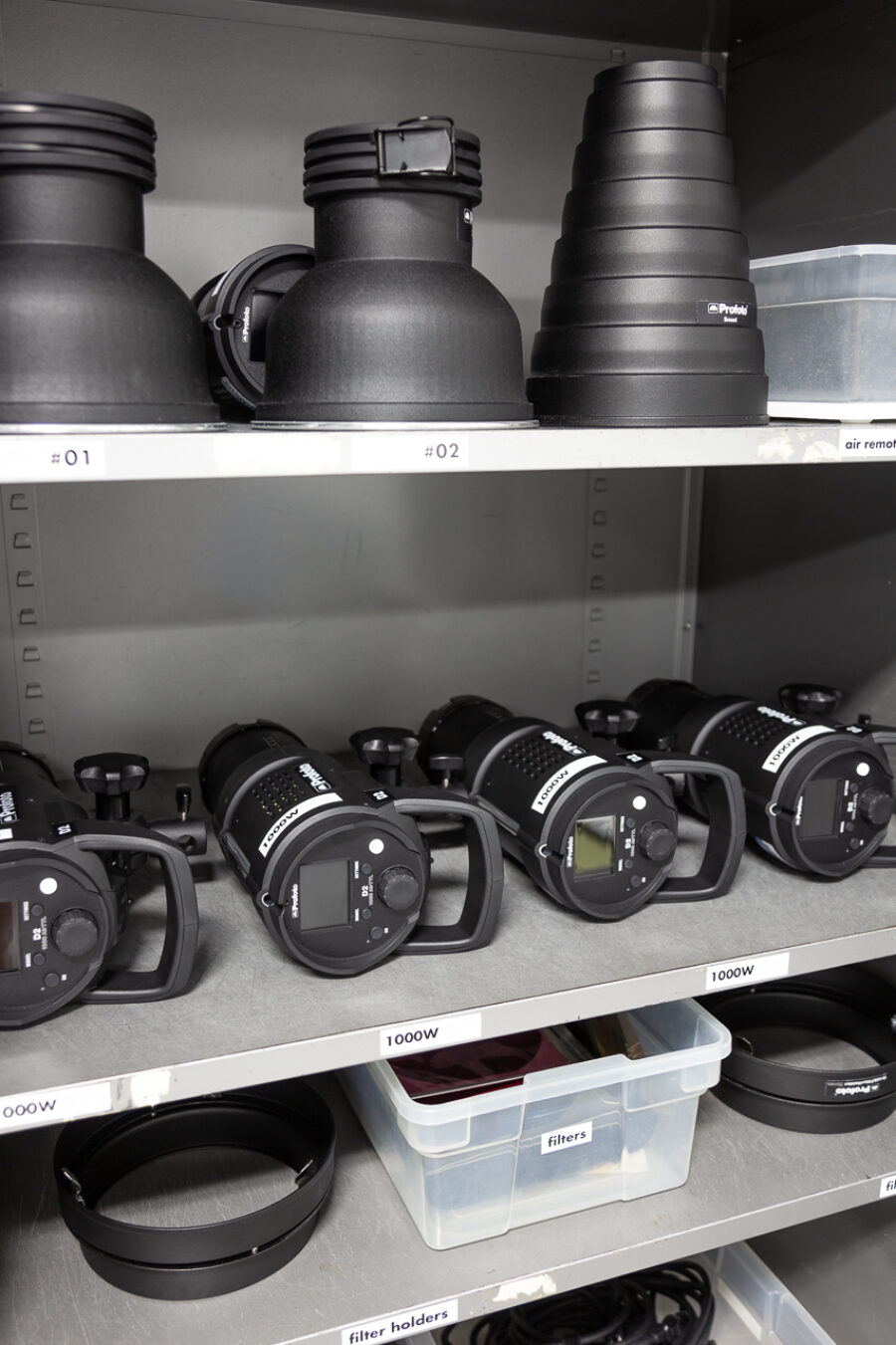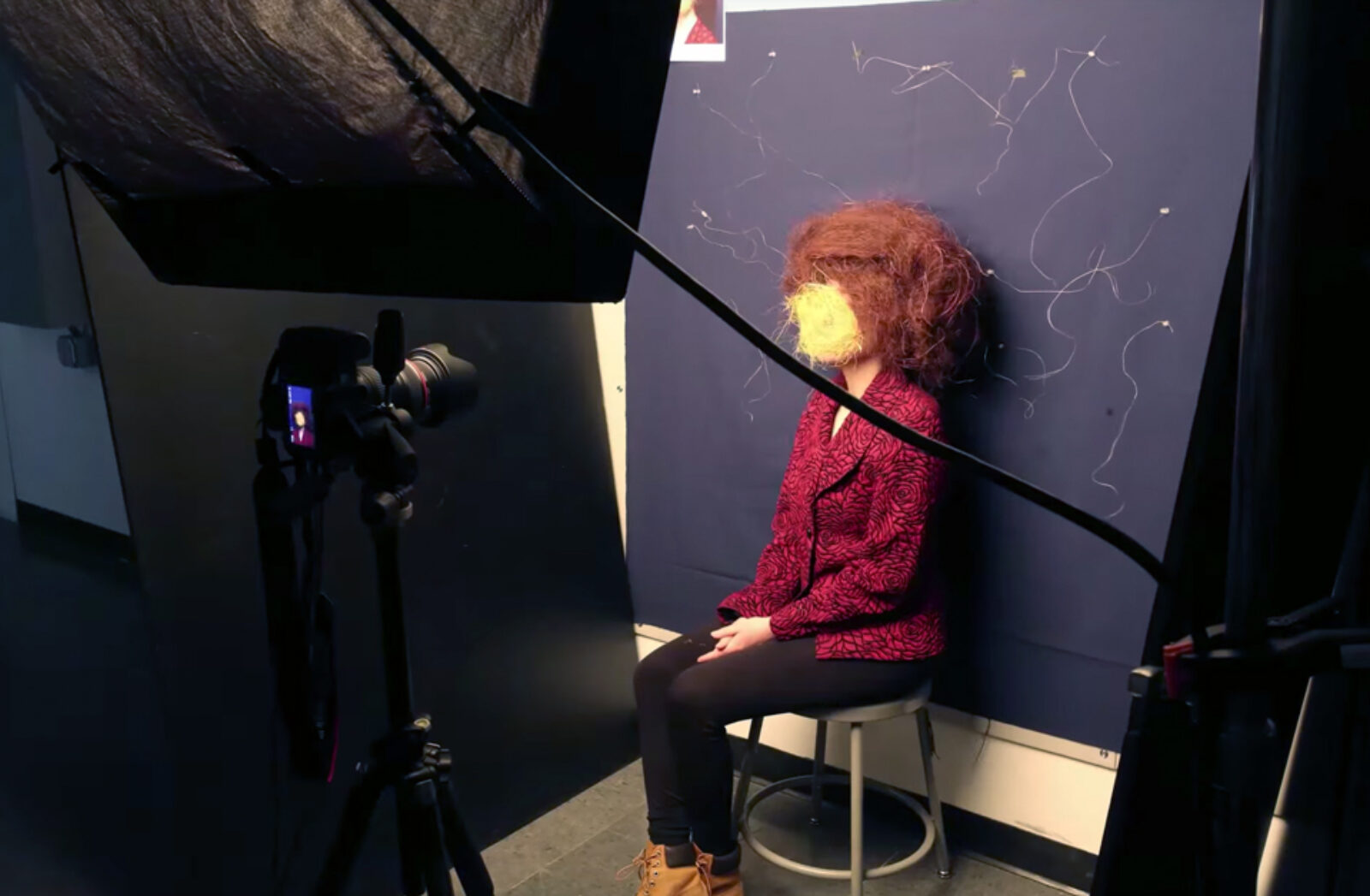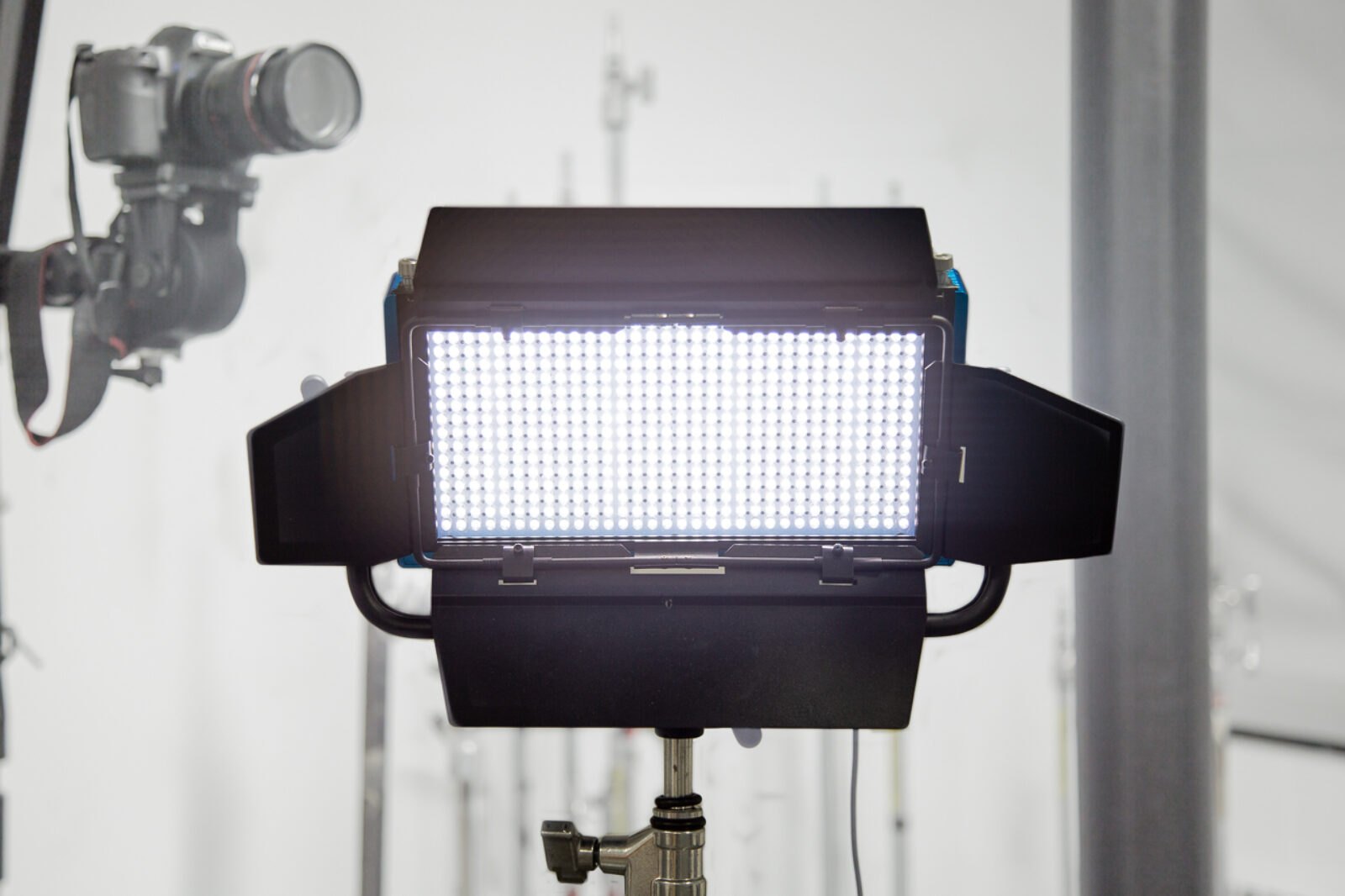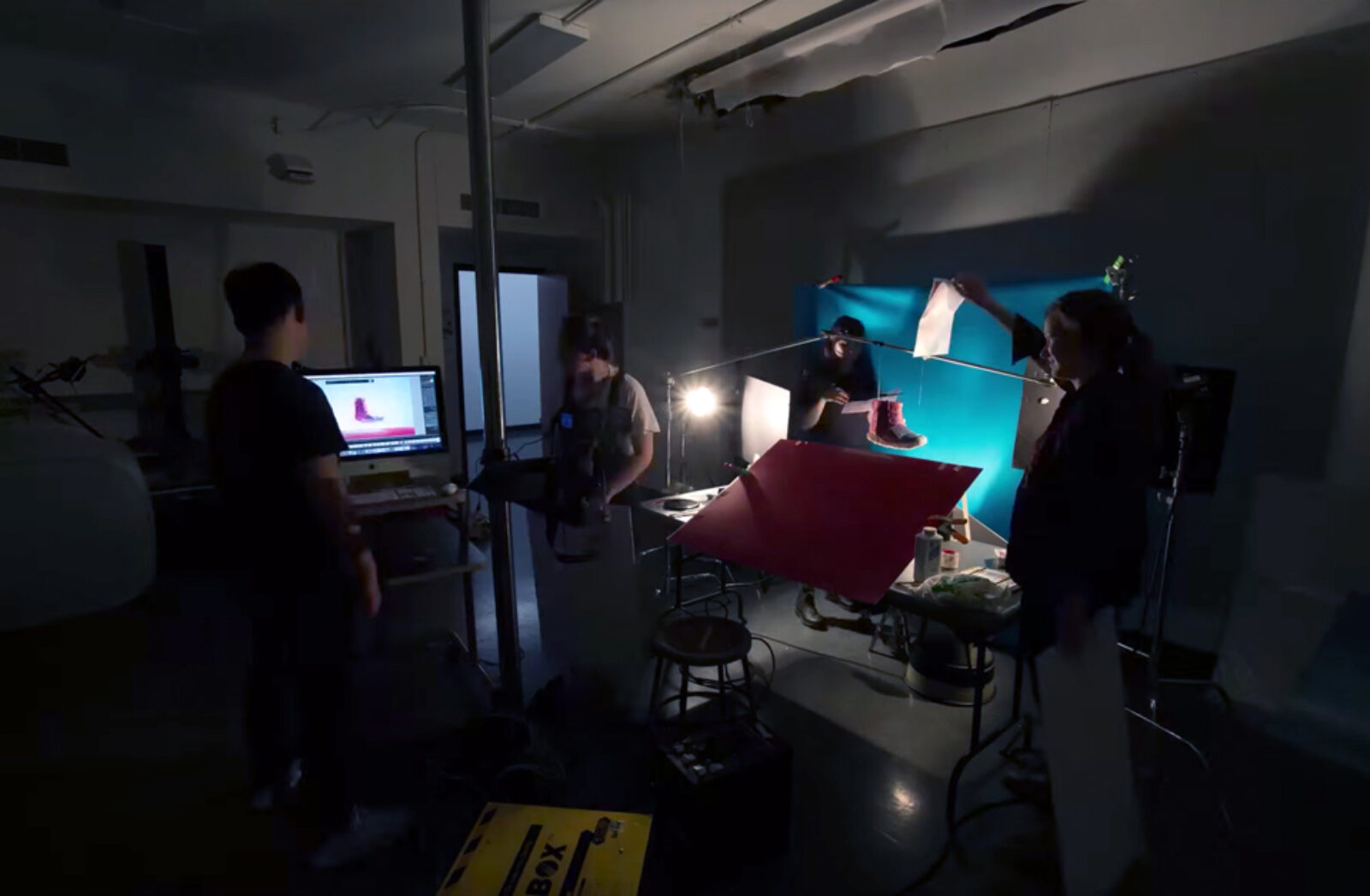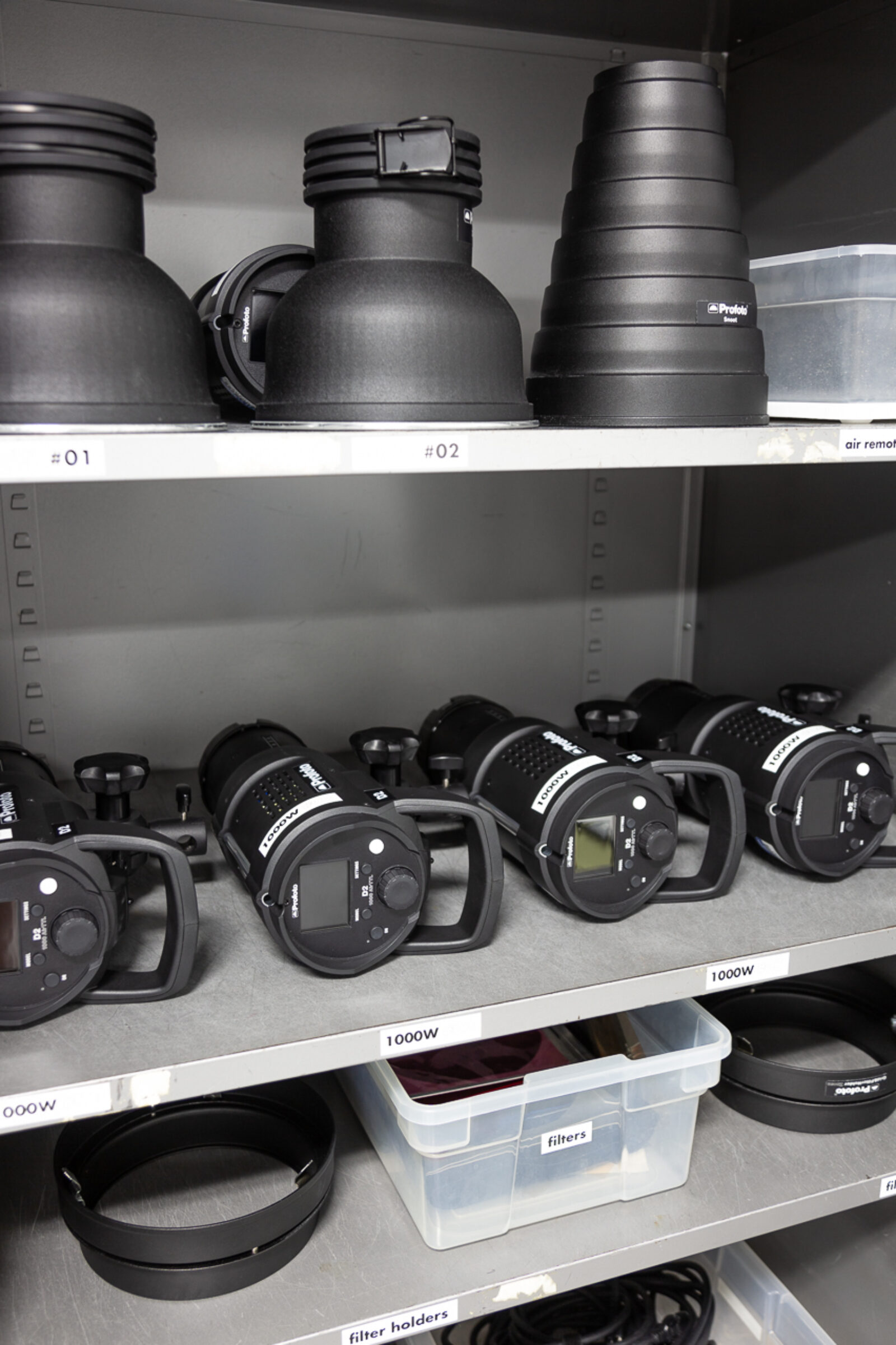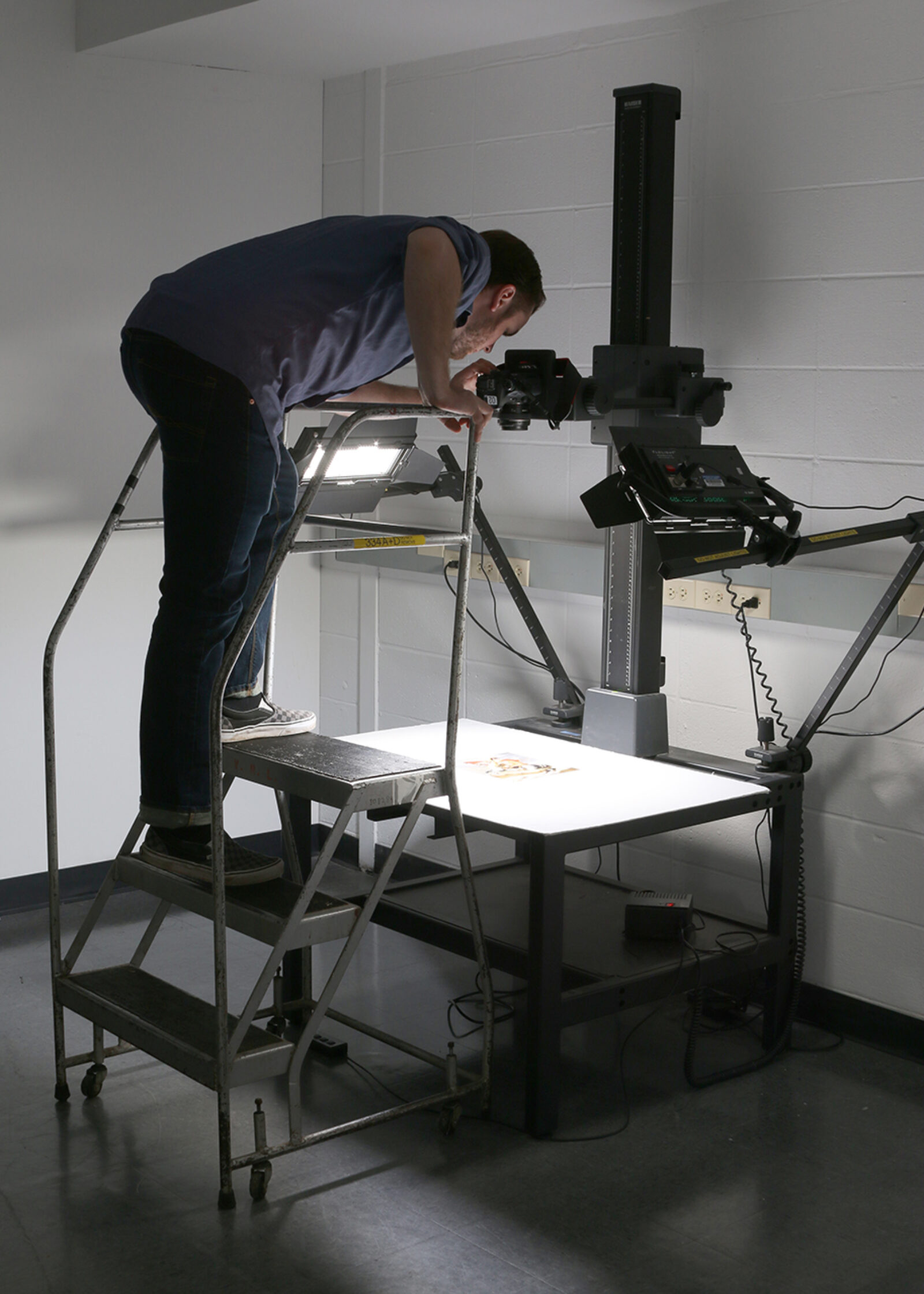 Shooting Studios
Our two state-of-the-art photography studios are equipped with professional strobe and continuous lights, backdrops, and a wide variety of tools and light modifiers. These studios are ideal for creating your own studio-based photographs and videos, or for documenting and photographing other artworks and models you make.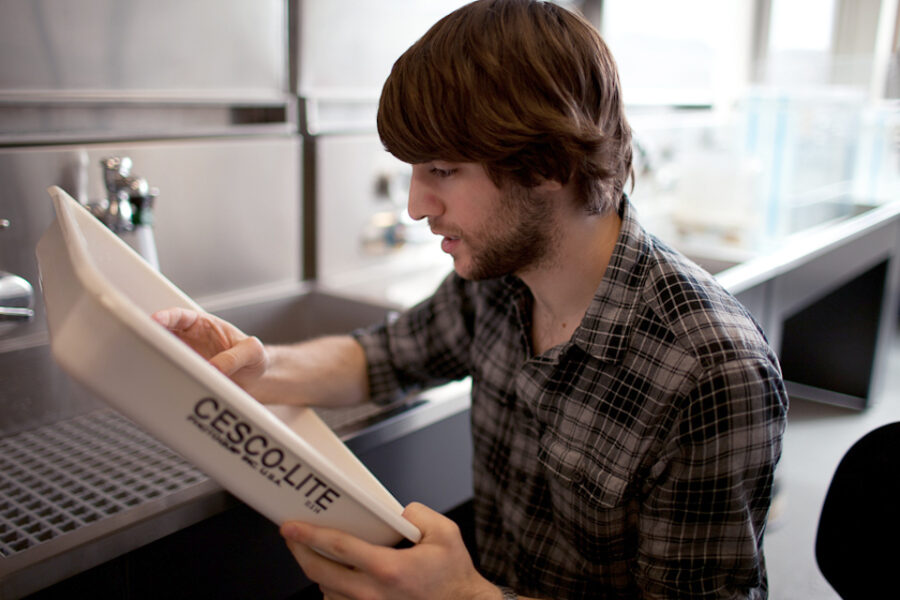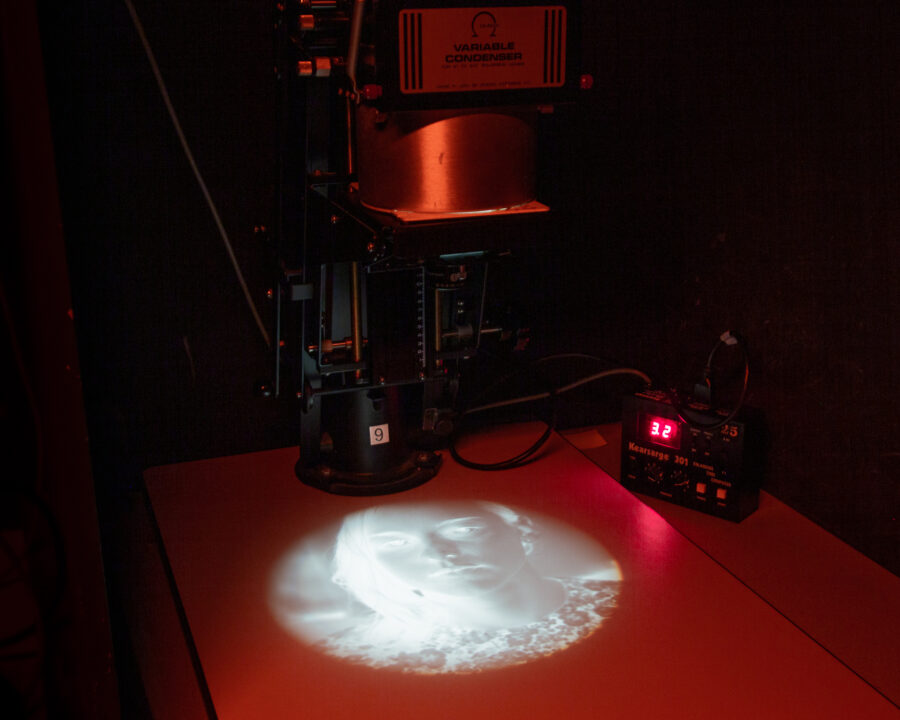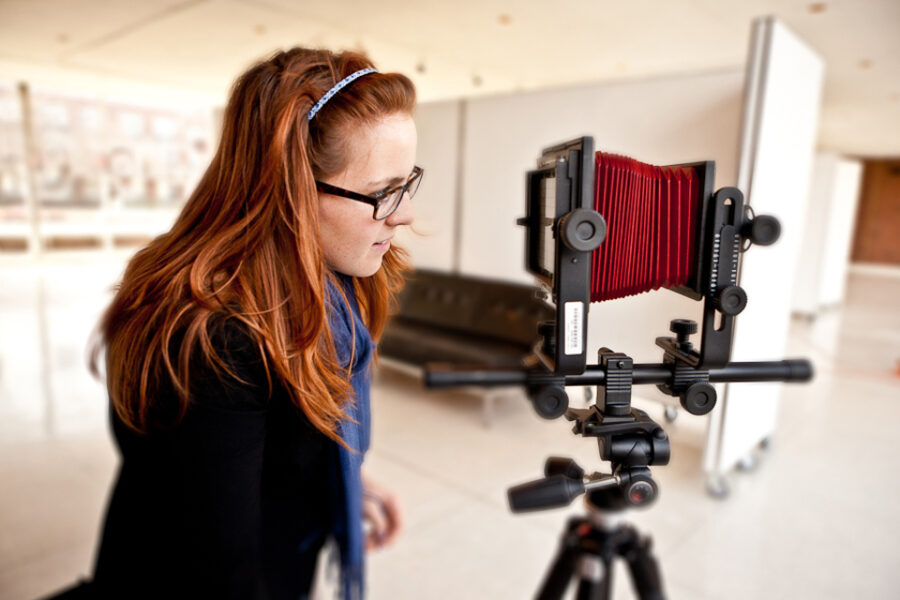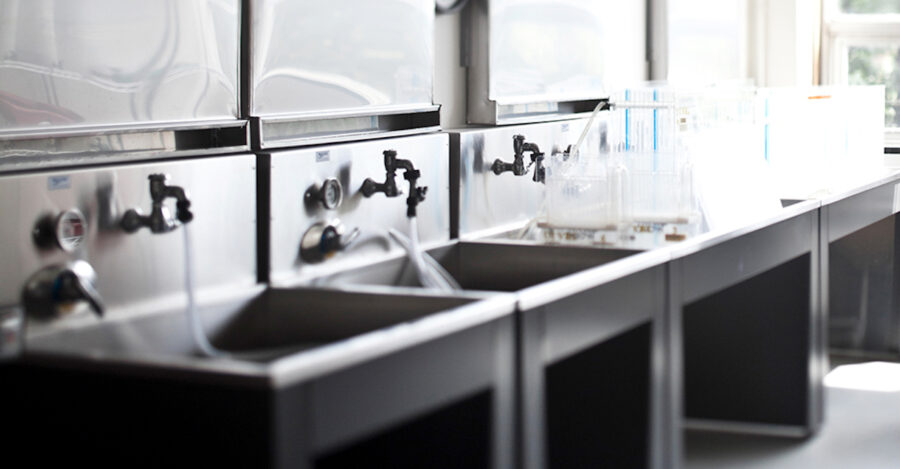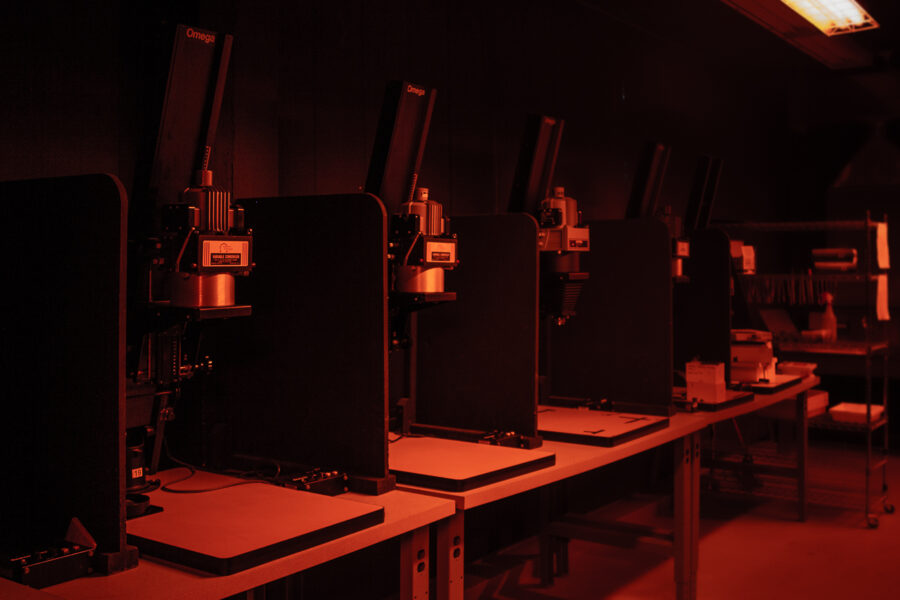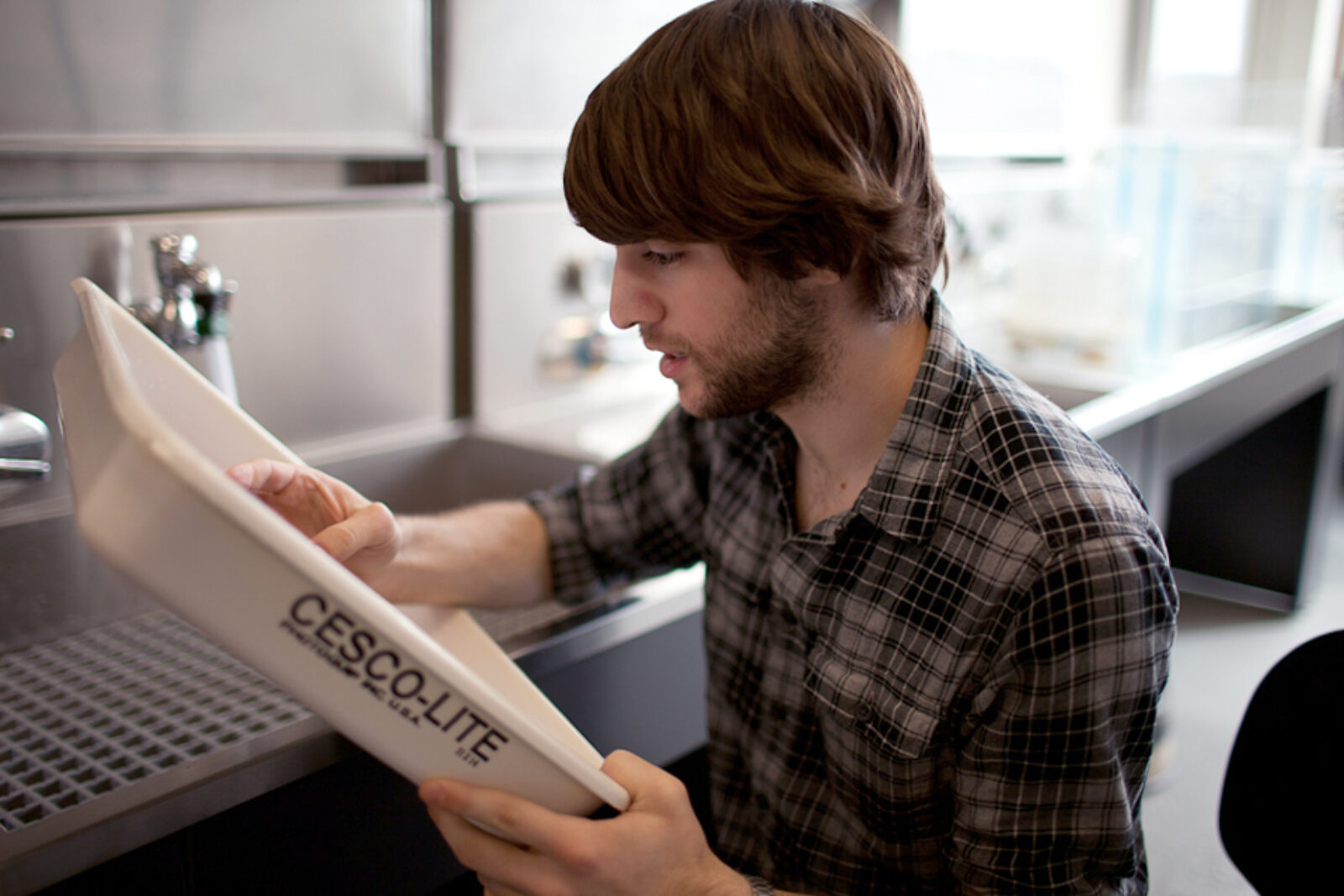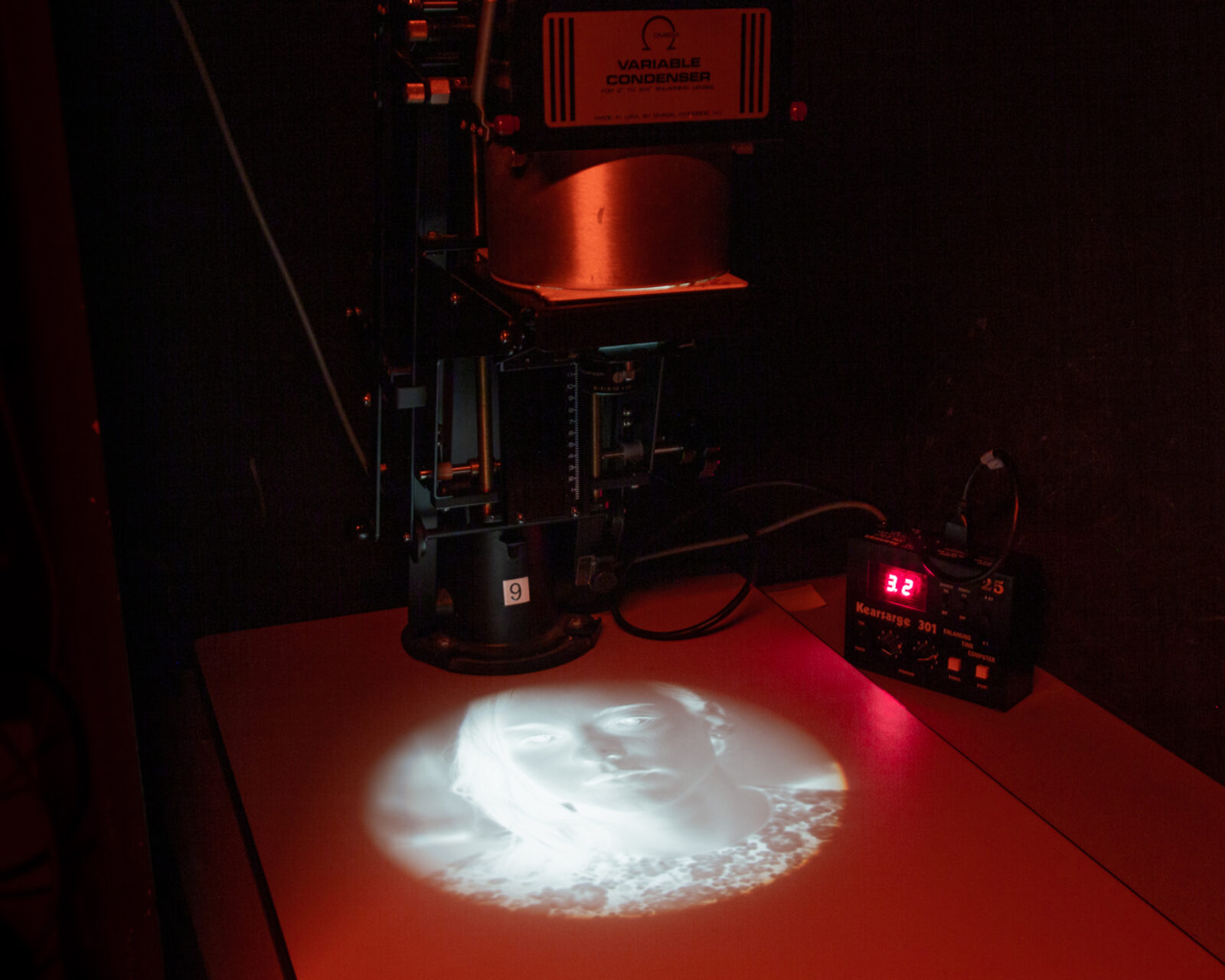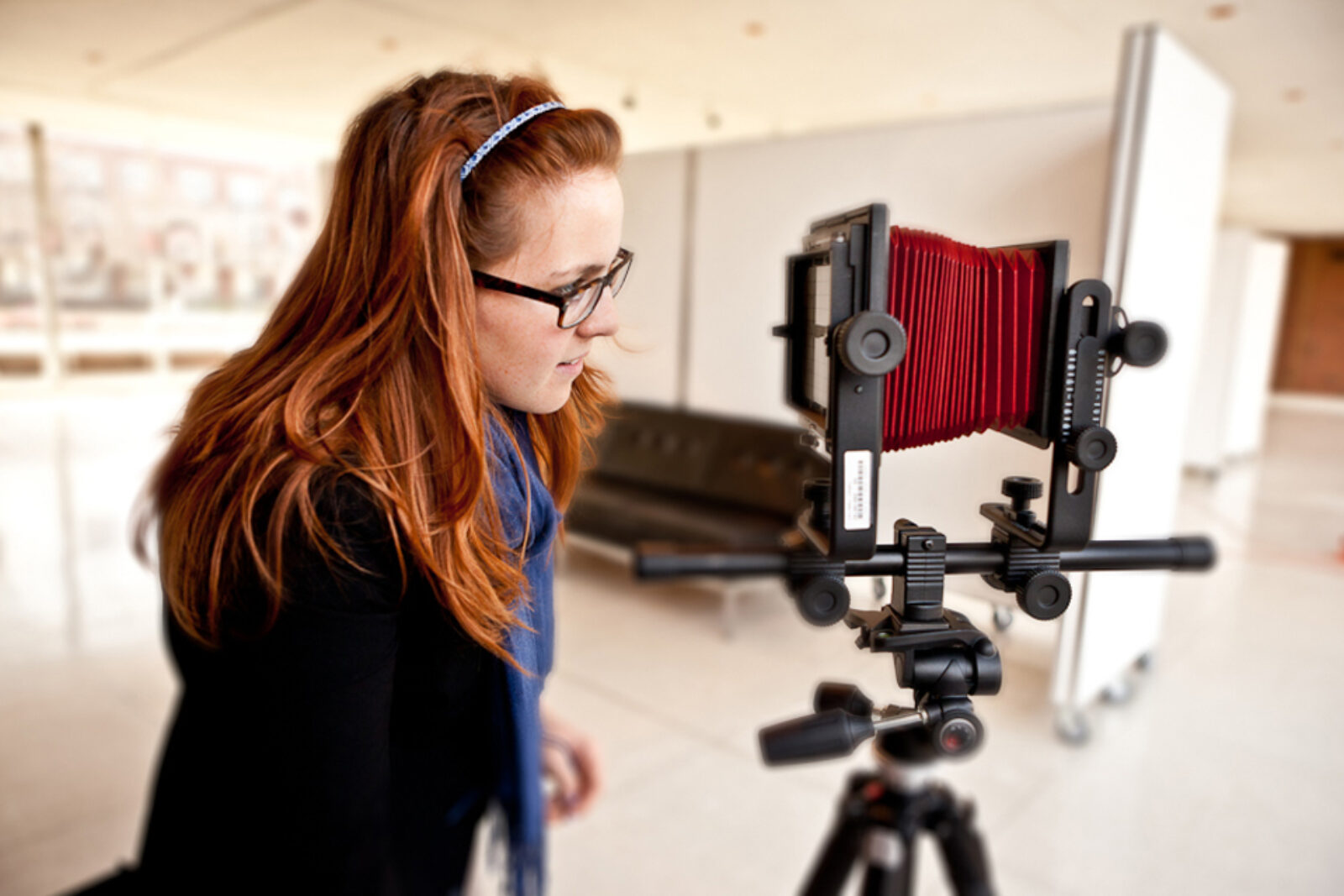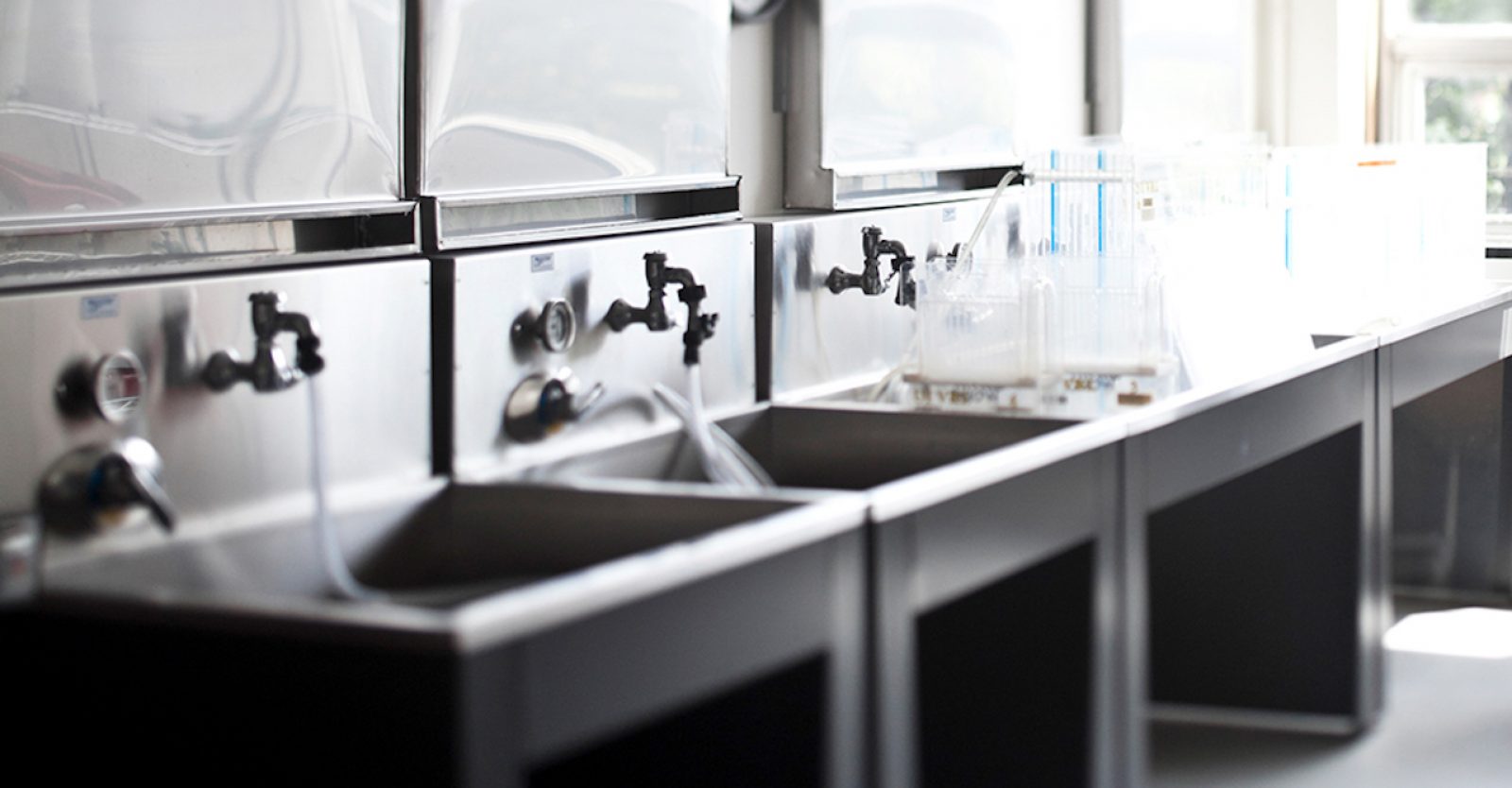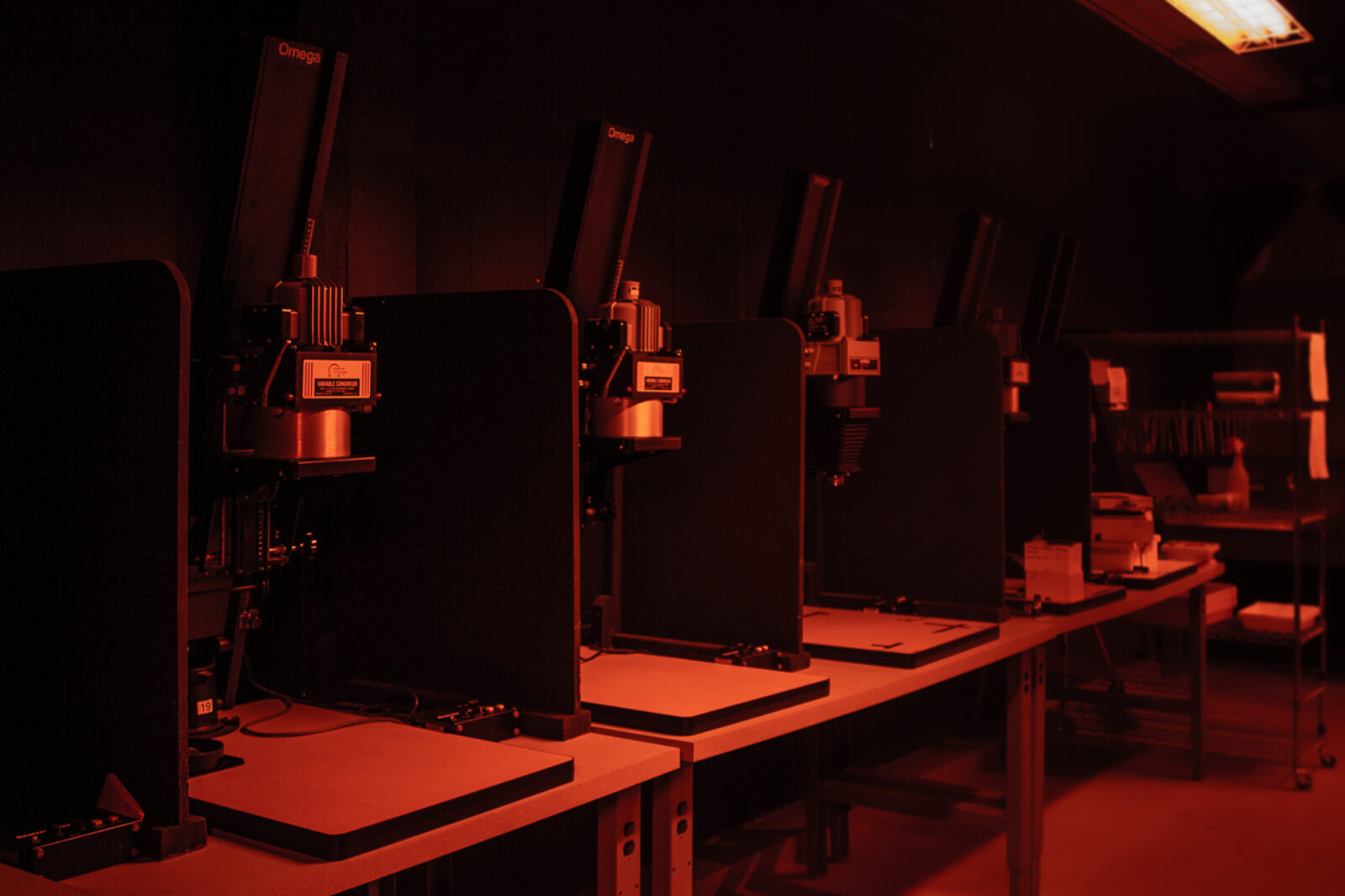 Chemical Darkroom
The recently renovated darkroom complex includes film processing, 20 enlarging stations, and other resources. The Checkout Window maintains a large inventory of darkroom accessories, film and digital cameras, and other equipment. Lab assistants are available to answer your questions, to help you with information, or to direct you to other sources. In addition, all students registered for Photography courses that use the darkrooms also have full access to computer labs, which have film, slide, and flatbed scanners, as well as a wide variety of digital output devices.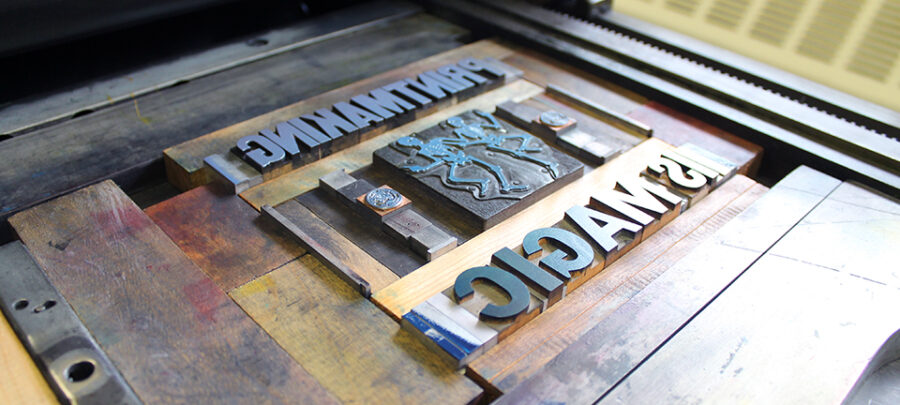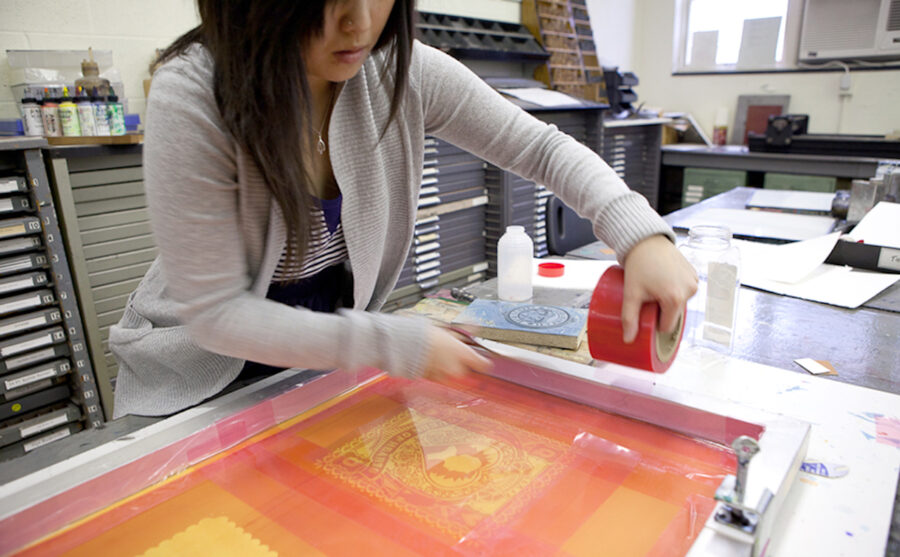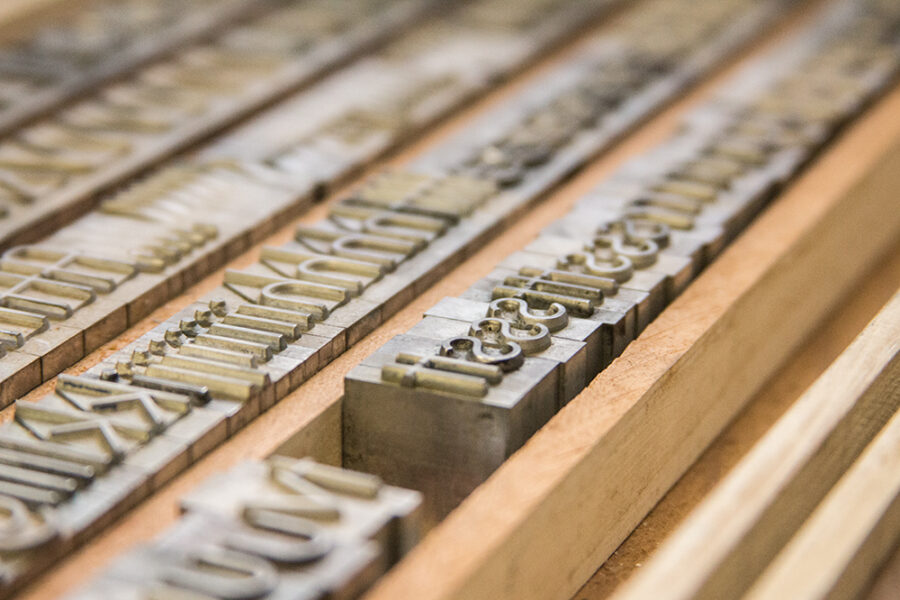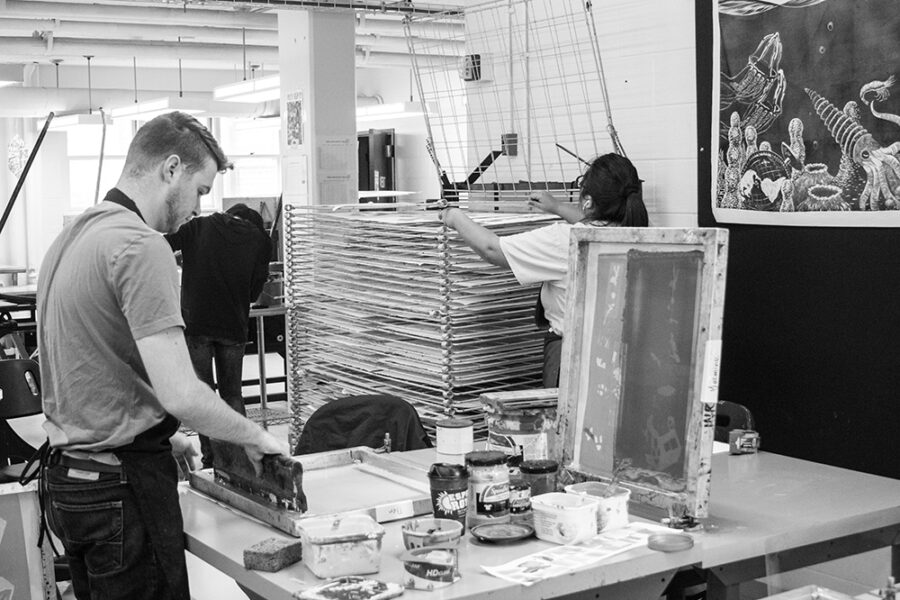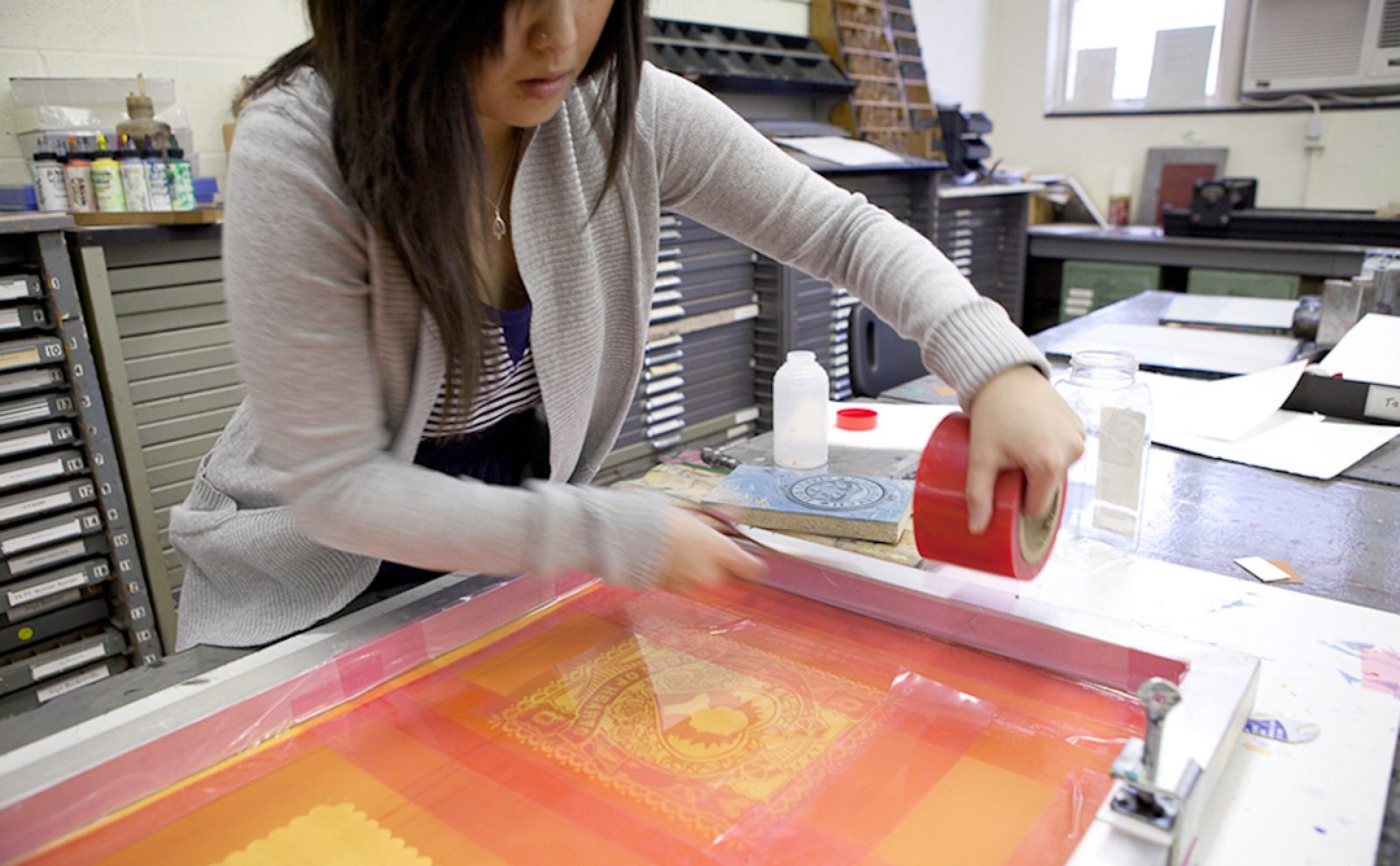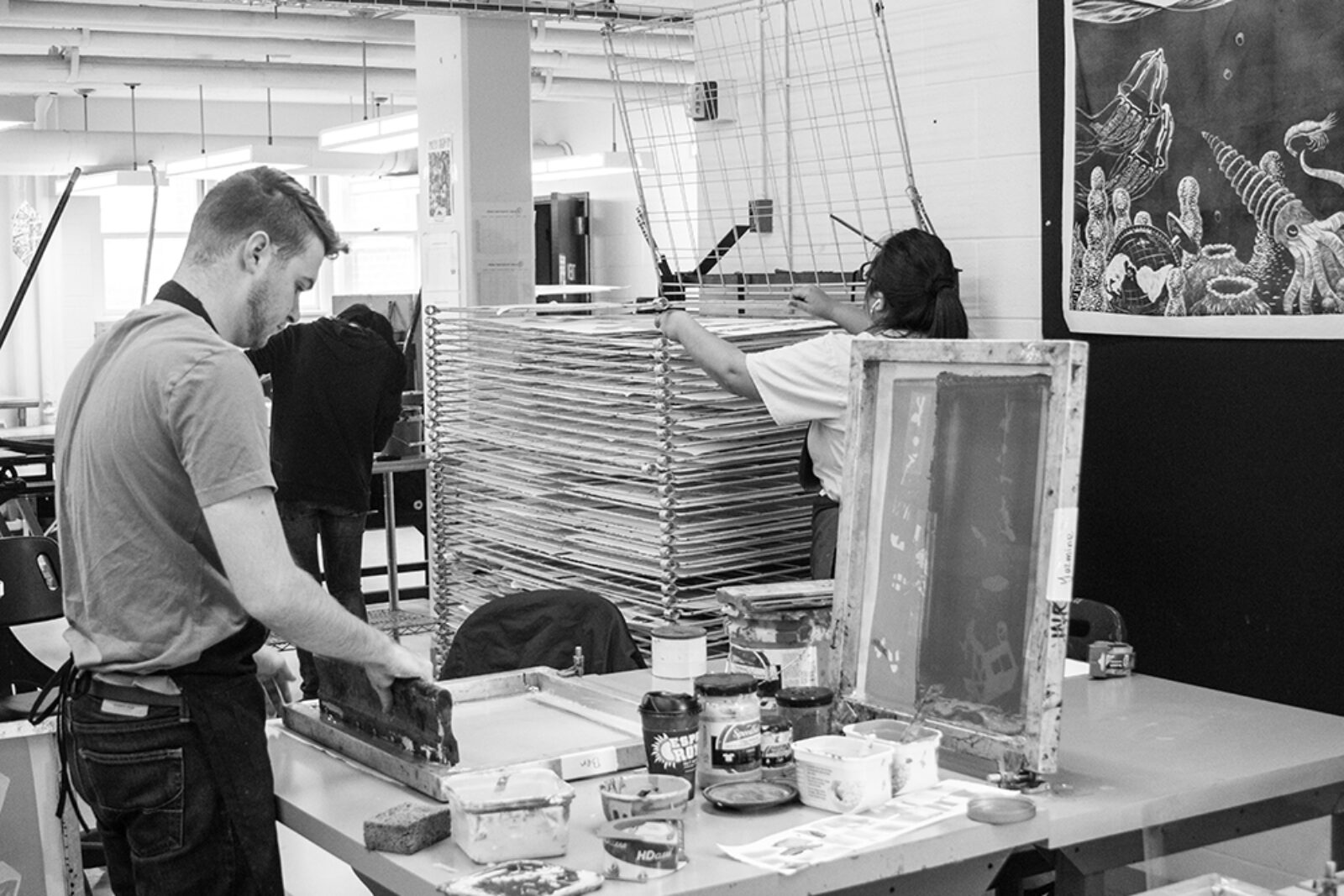 Ink Print Lab
The Ink Lab is home to printing presses and equipment for a wide range of printmaking processes, including screenprint, intaglio, relief, lithography, and letterpress. This comprehensive print studio lets students combine traditional printmaking processes with digital technologies available in other Art & Design labs, such as use of CNC router and laser cutter, to create print matrices.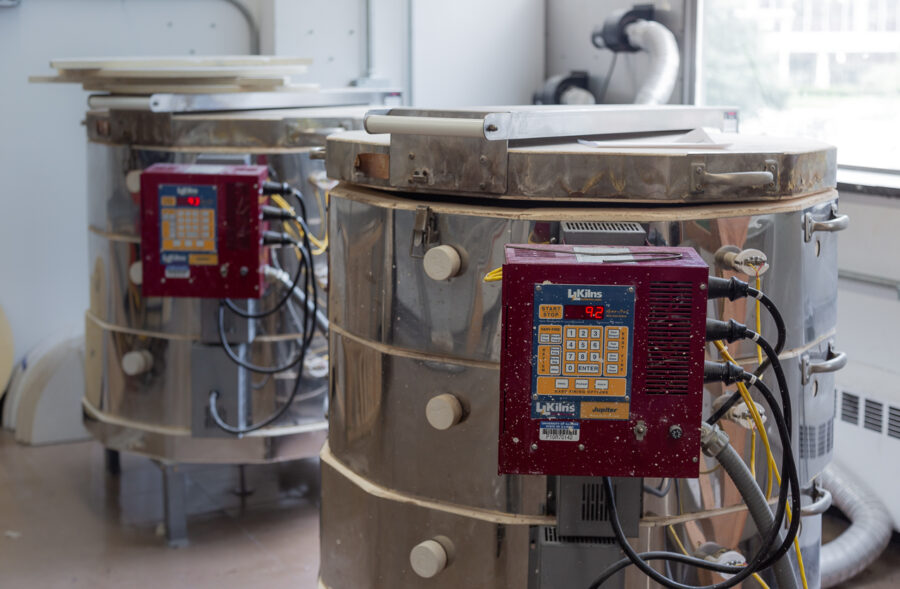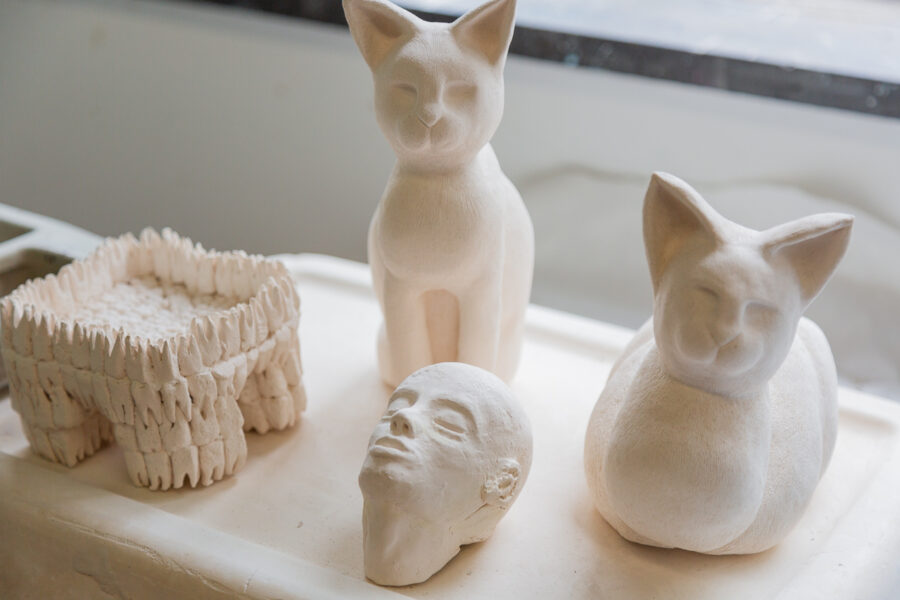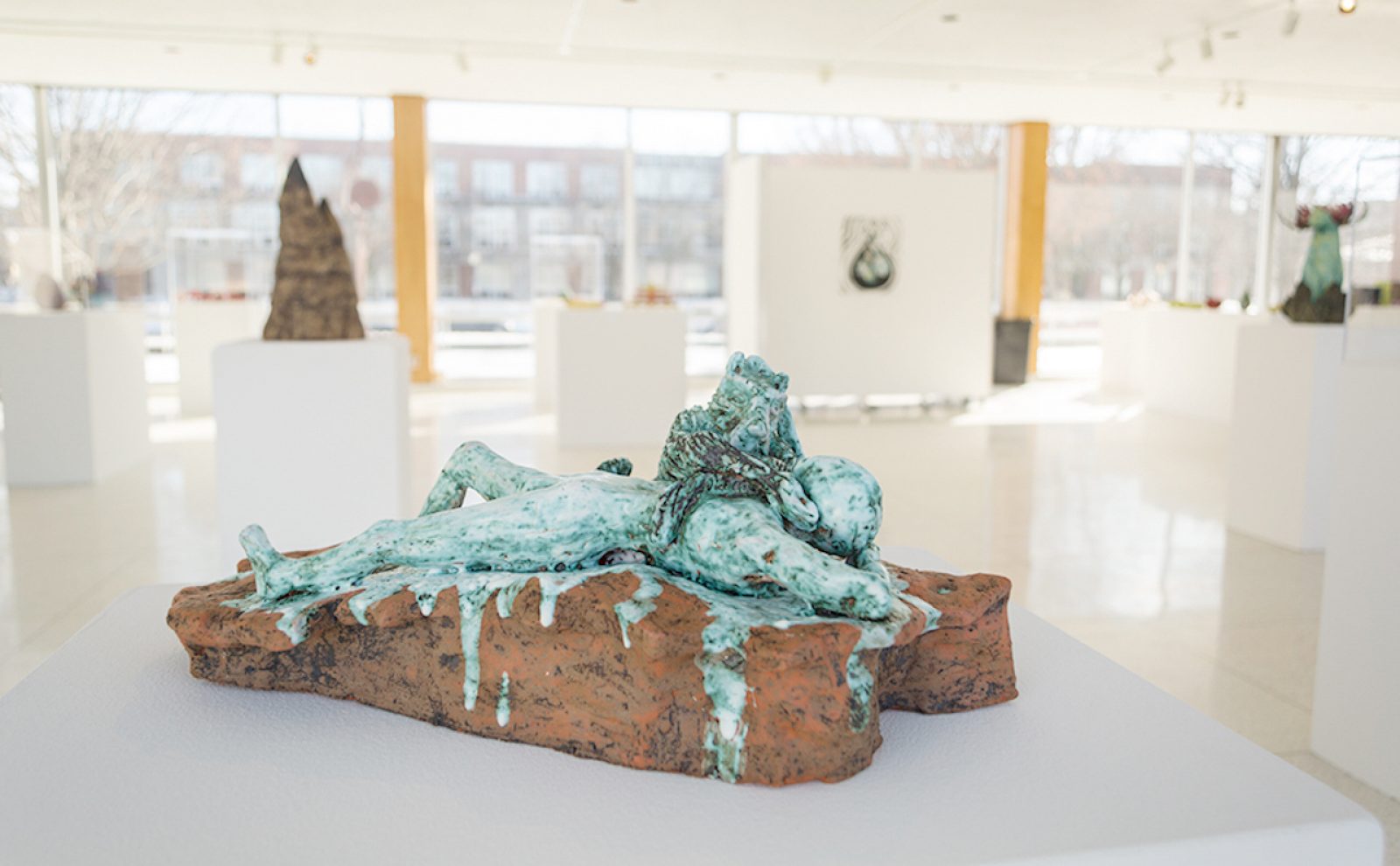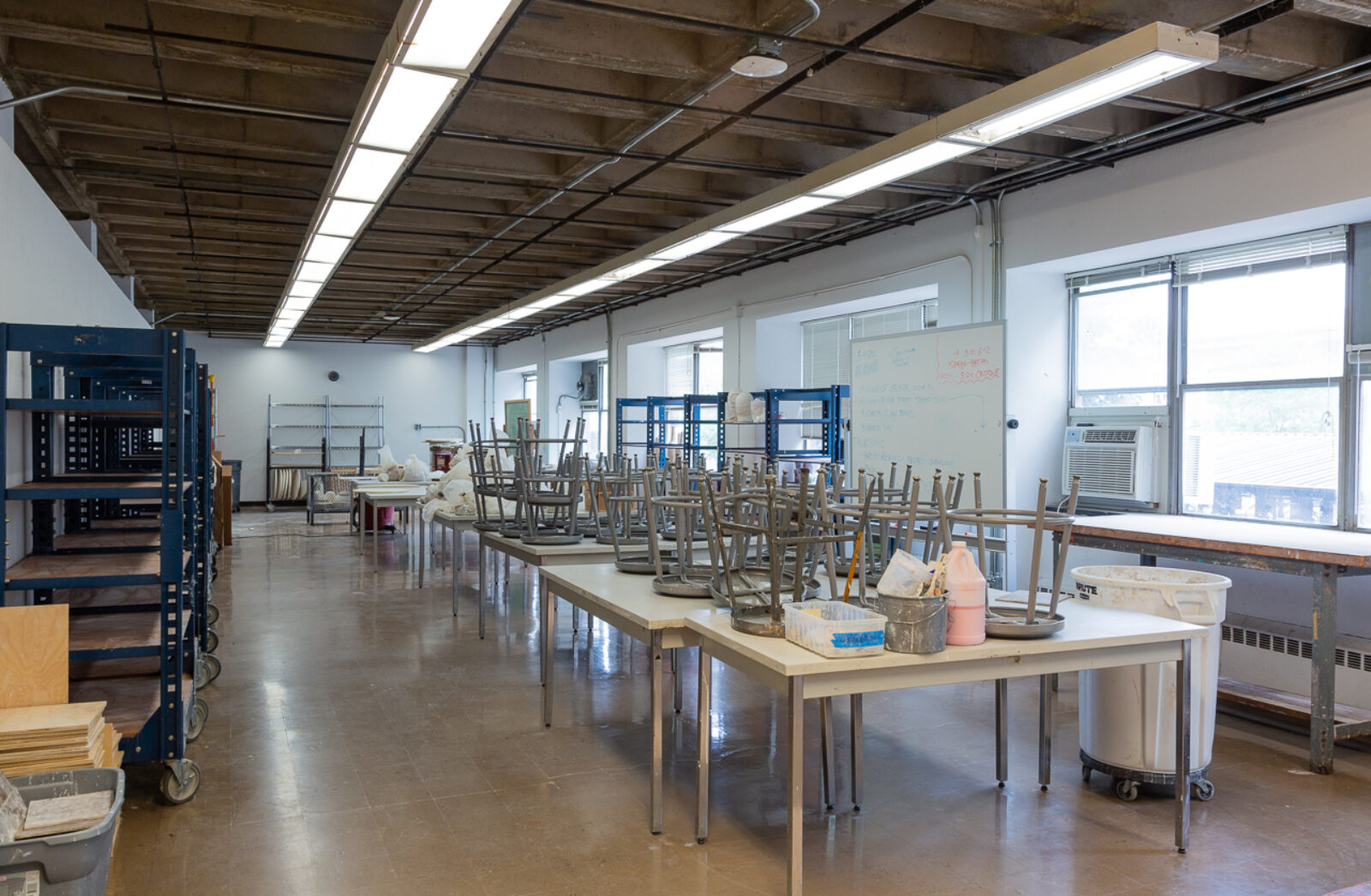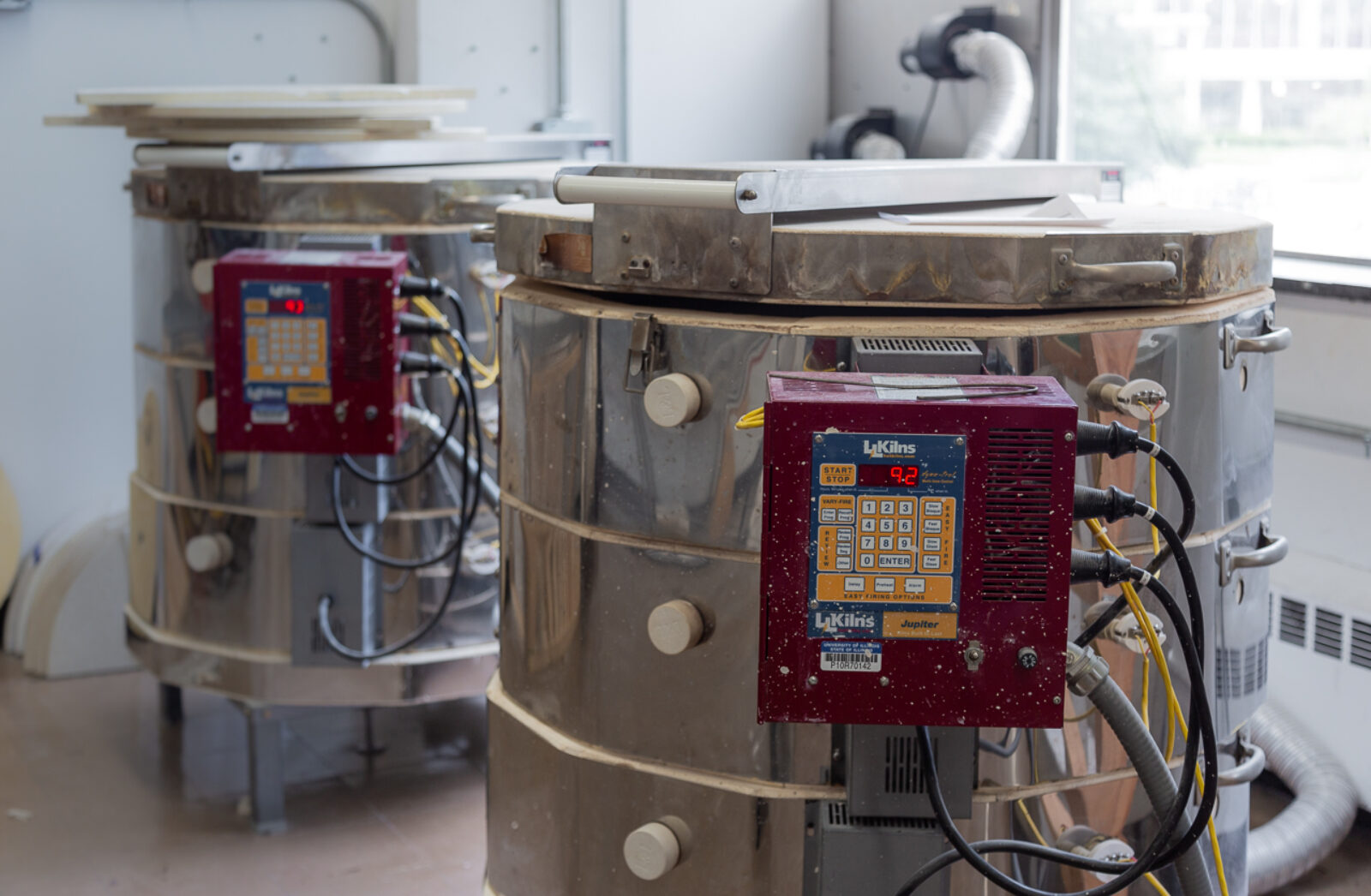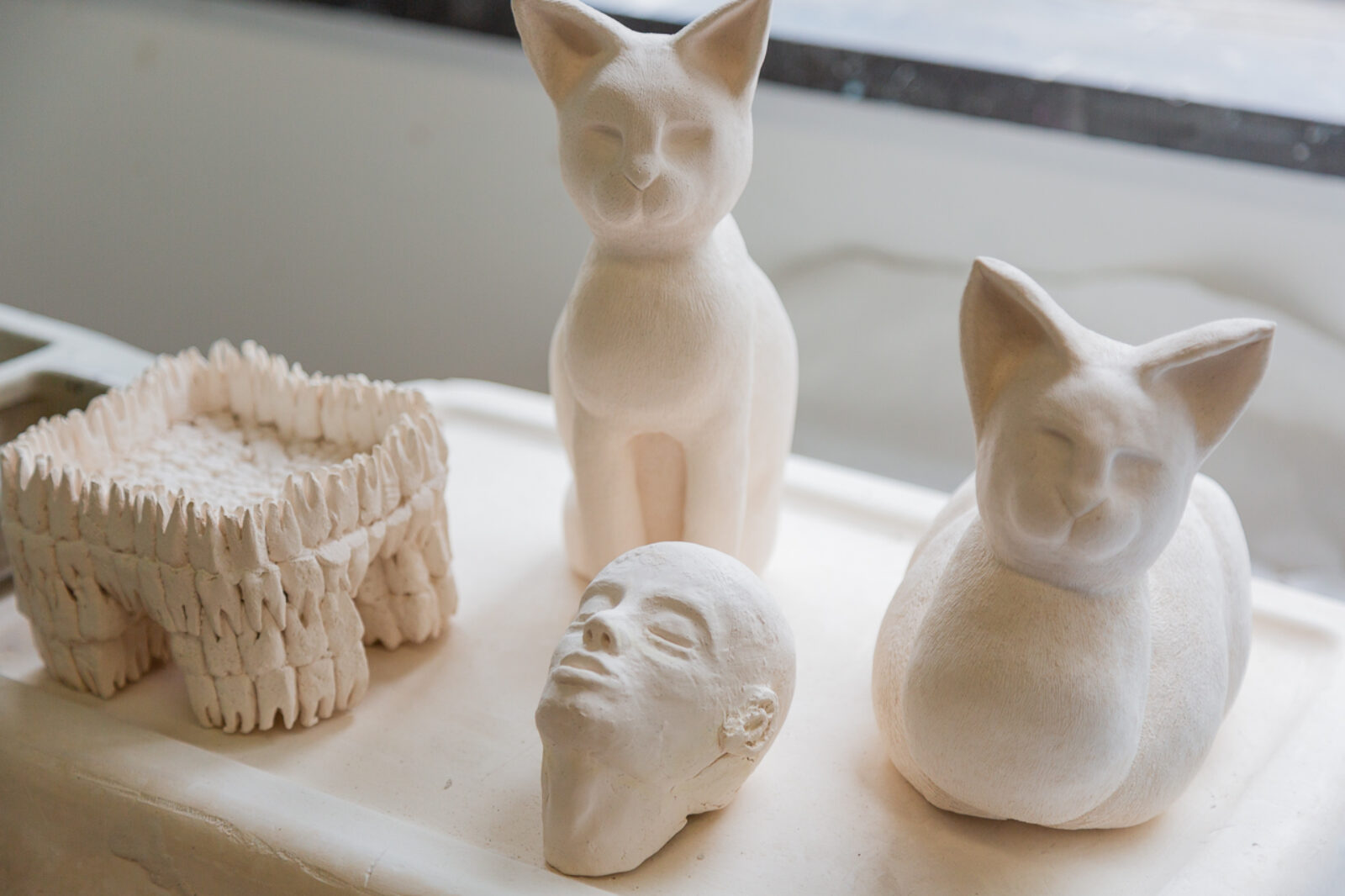 Ceramics Lab
Our ceramics labs are equipped with clay, glazes, hand tools, pottery wheels and kilns and are available 24 hours a day to trained students. Students have the space and equipment needed to explore ceramics scuplture and vessel making, from traditional techniques to experimental methods.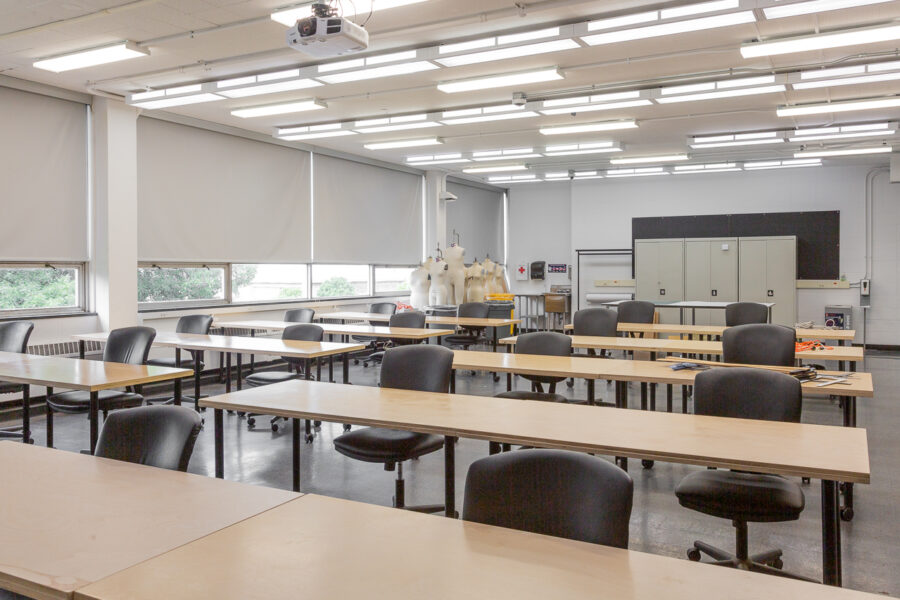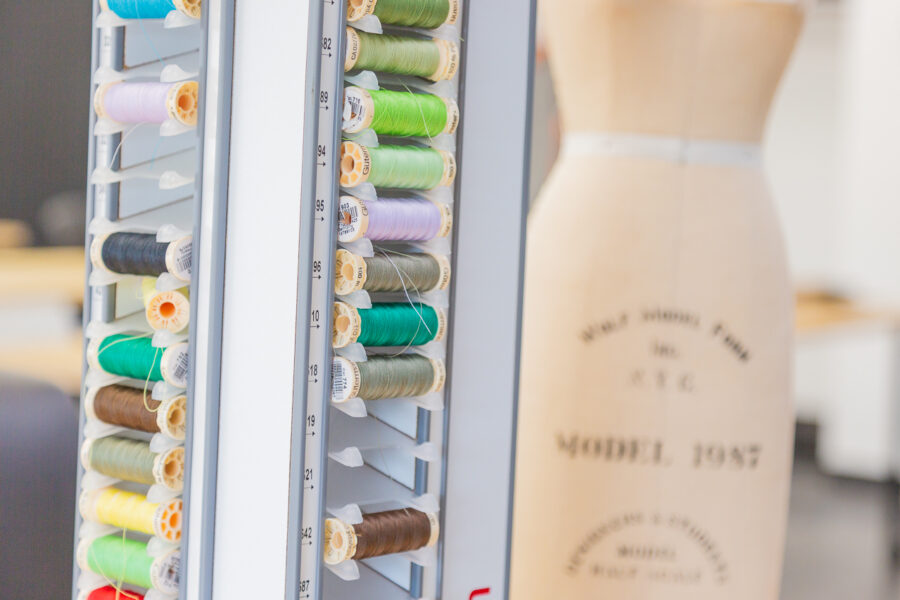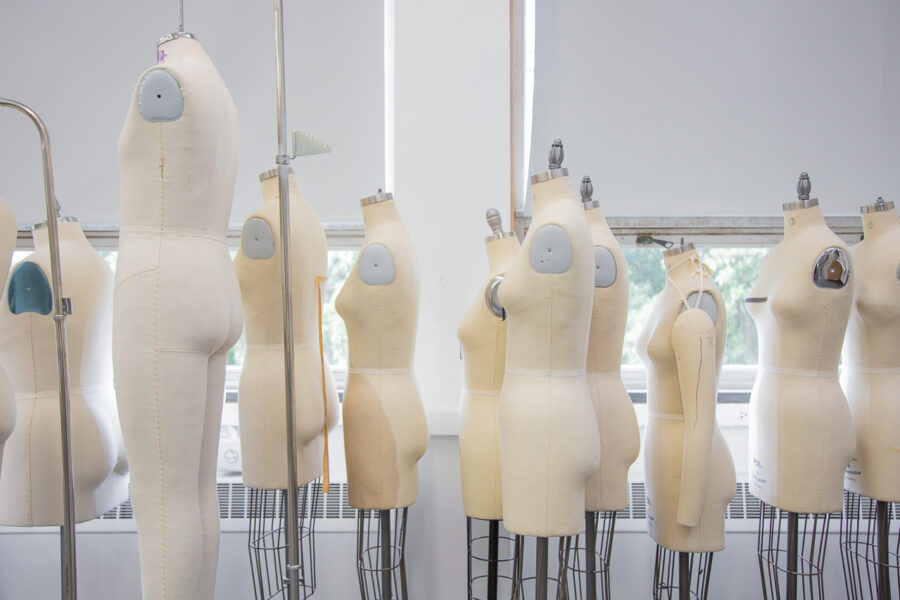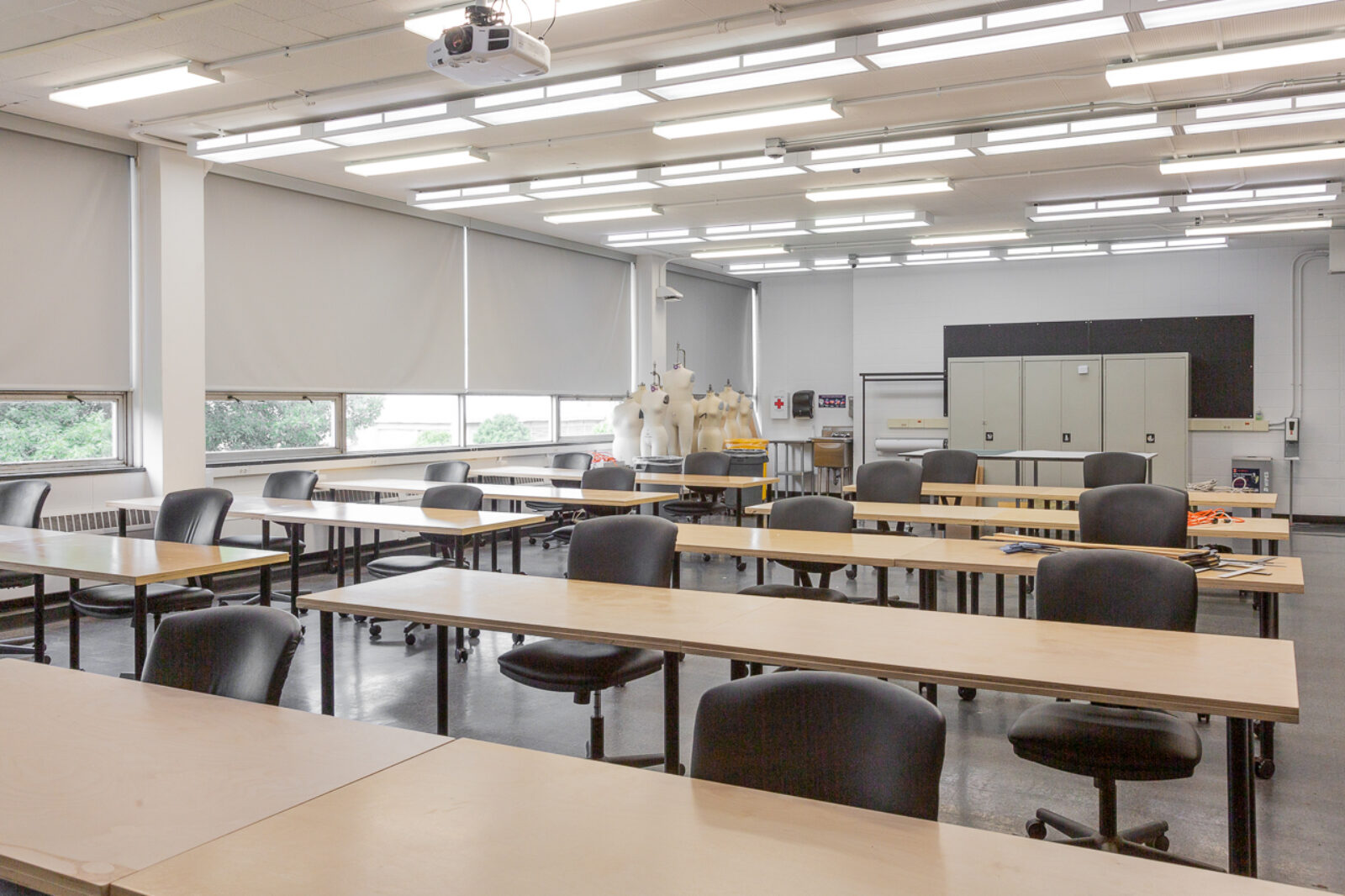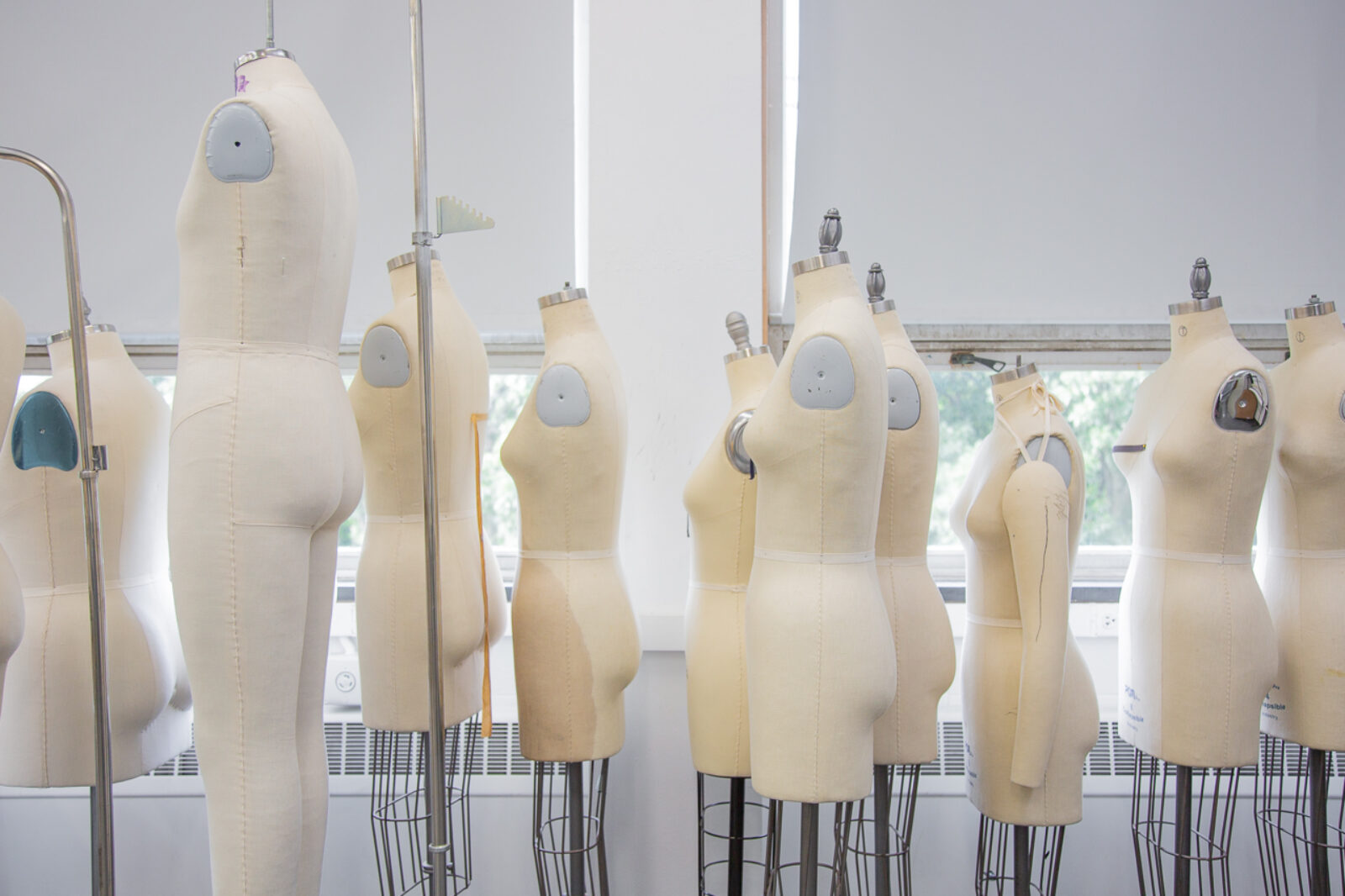 Textile Lab
The textile lab is a large well-equipped space with the tools need to create work from fashion to soft sculpture. Students have access to sewing machines and body forms, as well as tools in the Digital Labs such as CNC embroidery, laser cutting, and fabric transfer vinyl.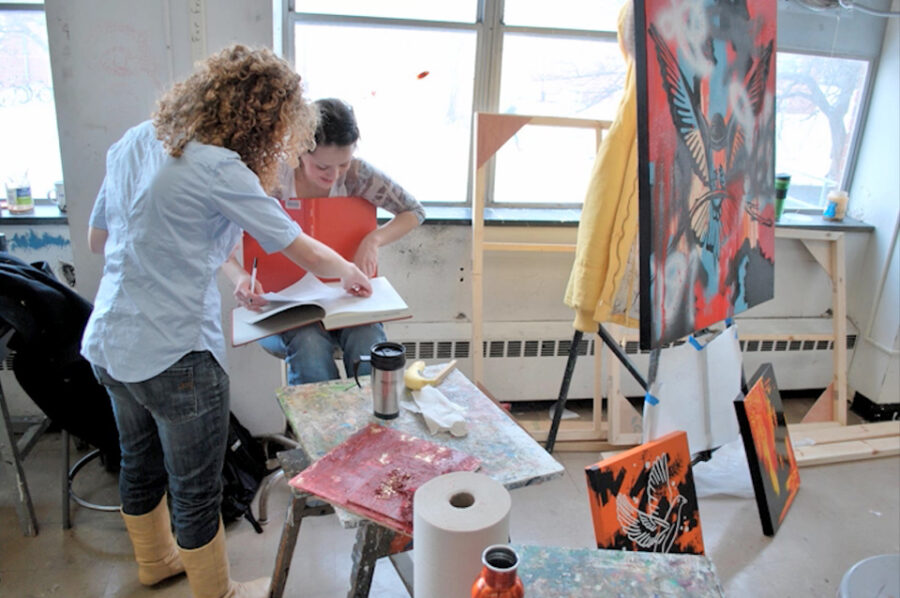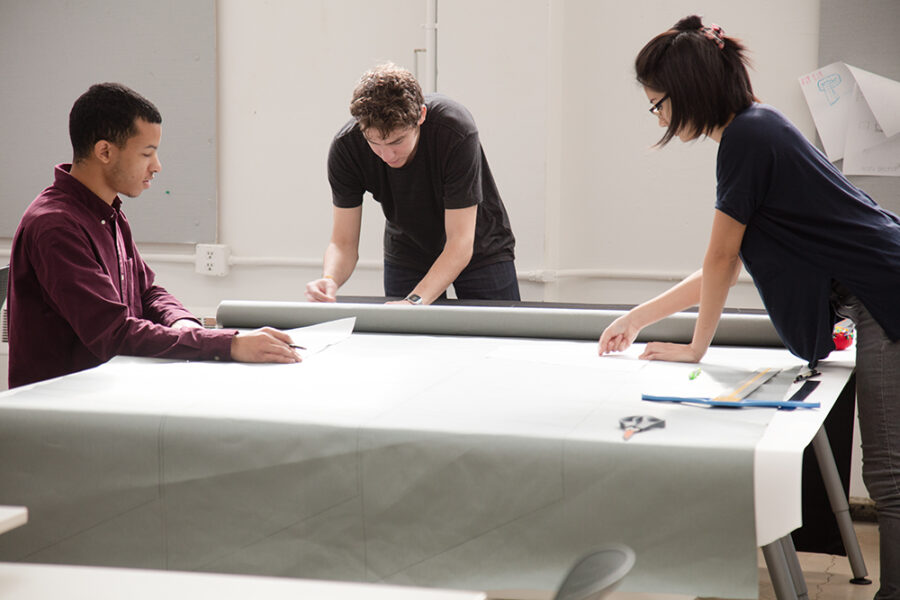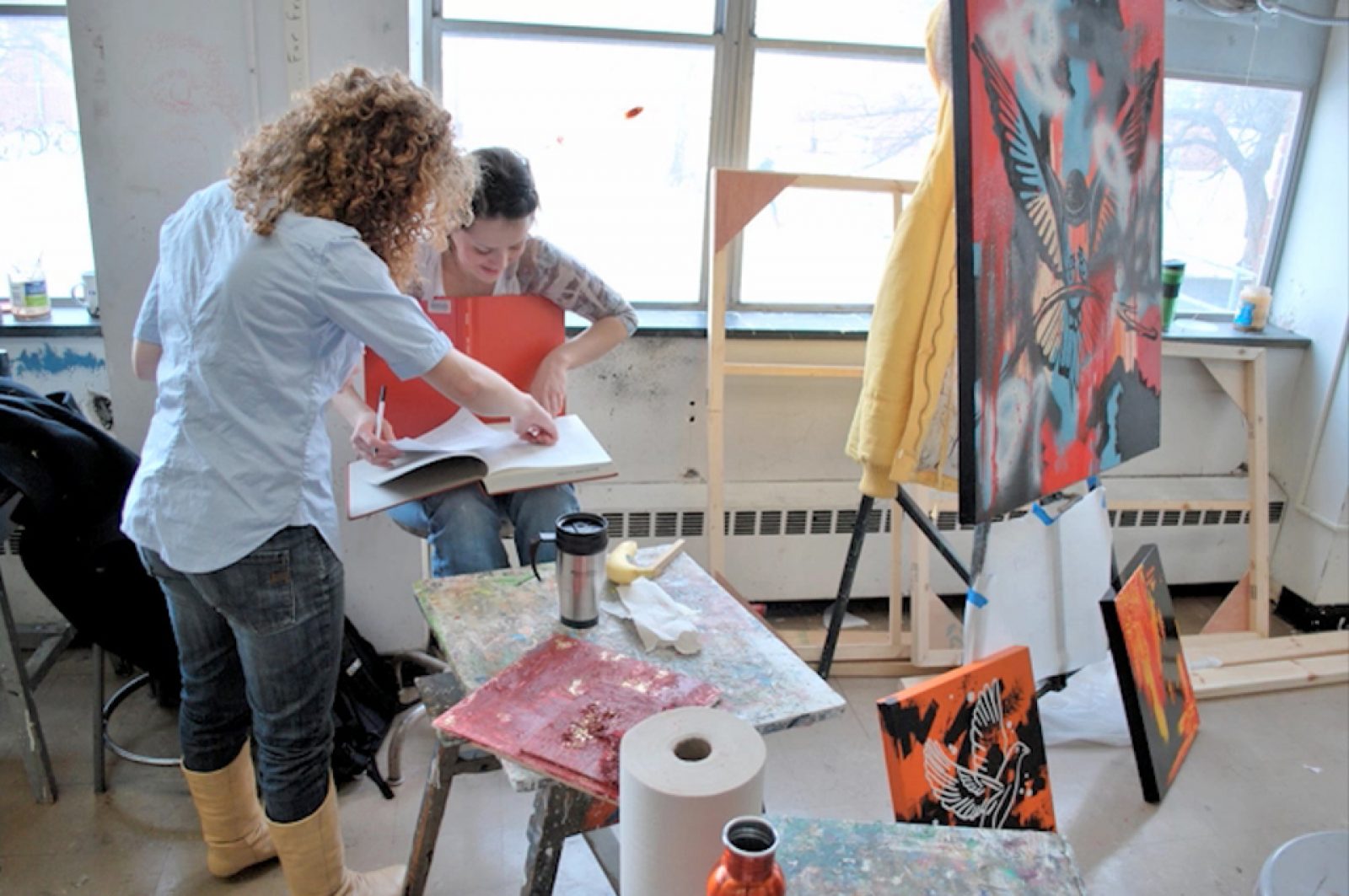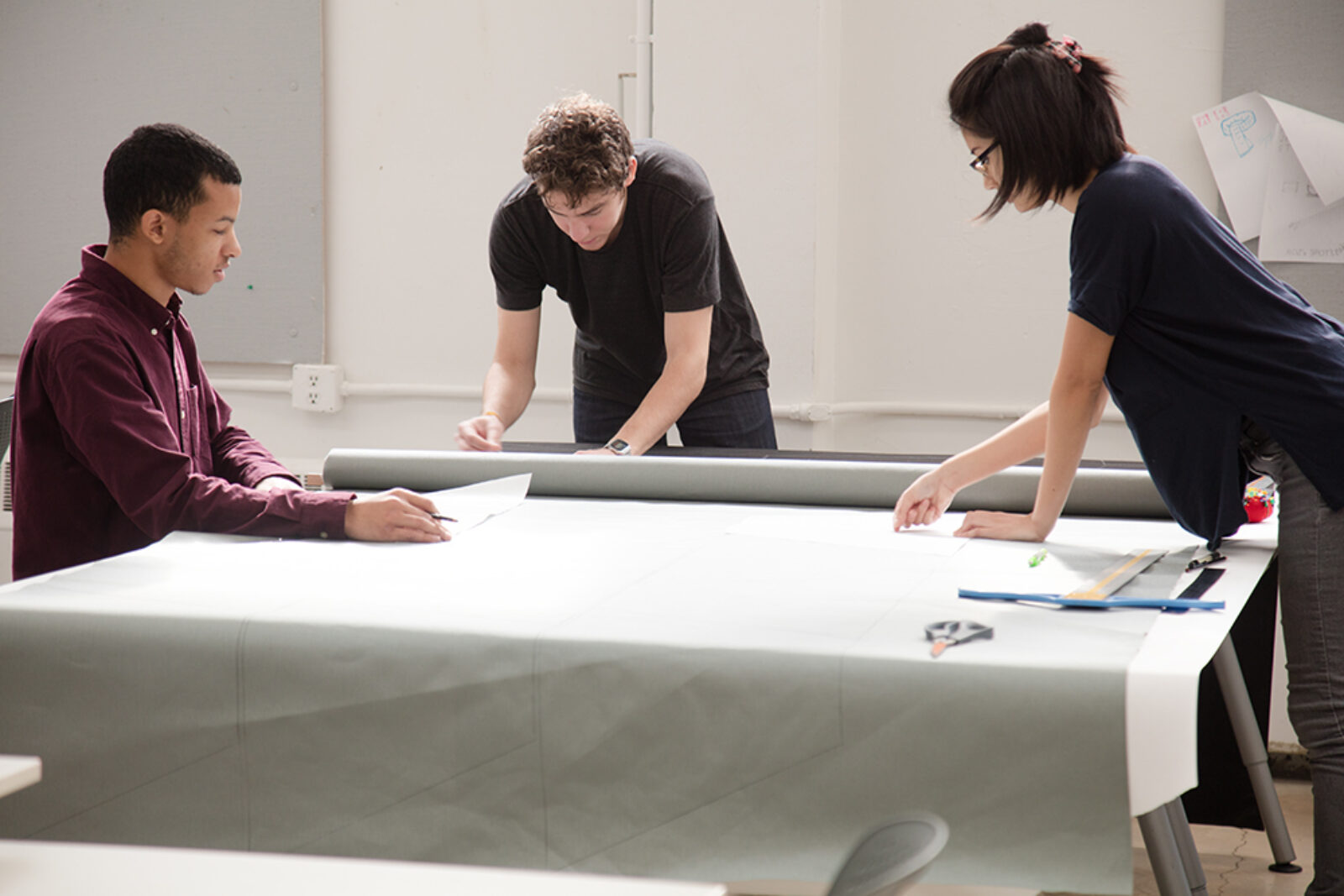 Studios
We host open studios in the Art & Design Building and Flagg Hall for individual explorations of processes and techniques for students with facilities access. They are all open 24 hours a day, 7 days a week. At the undergraduate level, majors have individual spaces in large group studio environments. At the graduate level, students have individual dedicated studios close to area expertise.