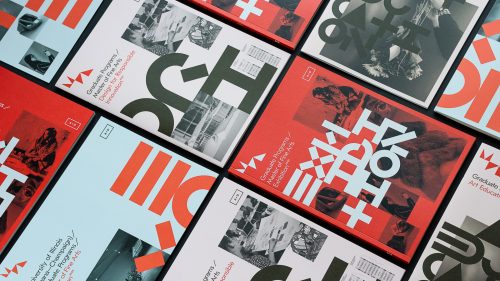 Designer's Statement
I'm a designer living in San Francisco, native of [sweet] home Chicago. I currently work at Intuit as a Principal Designer with a focus on brand design strategy and visual identity systems for cross-channel brand experiences. Independently, I explore and build visual identity systems for clients like the University of Illinois School of Art + Design.
I've long been fascinated by visual design's ability to create profound, enduring experiences with its viewer—regardless of medium or method. Design is inherently multidisciplinary, multisensory, and democratic. My goal is to uphold these truths to create new realities that ultimately broaden and enrich the human experience.
Historically, I've lead teams to build comprehensive brand design systems, lectured on typography and design fundamentals, directed integrated brand campaigns, and built art installations.
When not designing, I'm either cycling, reading, writing about design, or discussing '70s/'80s/'90s funk/soul/R'nB tracks. Let's connect and collaborate—drop me a line.