About Mania Taher
Biography
Through studying commodities, buildings, and landscapes, Mania Taher's research discusses the cultural histories of places and people manifested in their everyday place-making. Her research interests focus on intersectional identities to foreground the current histories of marginalized people and their spatial agencies to transform their occupied spaces. Everyday objects play an important role in her research investigating the cultural landscapes of new immigrants with queries of displacement, gender, and race. As part of Taher's design, research and teaching principles, she visits, documents, and analyzes the built environment and hears the user voices to draw a holistic experience of the larger social, cultural, historical, and ecological landscape.
Taher's academic background lies at the intersection of architecture and urban design, and currently, she is a Ph.D. Candidate of Architecture at the University of Wisconsin-Milwaukee. Her dissertation research highlights the place construction of first-generation immigrant Bangladeshi women living in New York, mainly by examining their dwellings and a network of locations within their residential environments. Taher analyzes her research participants' physical and sensory ways of reconstructing spatial memories and their bodily experiences of transnational displacement through ethnographic studies. Her pedagogical principles directly address racial and ethnic inequalities at the background of anti-feminist framework and environmental injustices, which informed her teaching practices for the last twelve years in the United States and Bangladesh. In this process, she often collaborates with design professionals and organizations working in the field. Very recently, Taher collaborated with BNMO Architects towards an invited micro-exhibit at the "Time Space Existence" exhibition, organized by the European Cultural Center (ECC), in conjunction with the 2023 Venice Biennial. The exhibit highlights the transition of immigrant living in the United States and their engagement in an already existing urban built landscape within the historic Devon Avenue neighborhood of Chicago. Taher's broader research interest also focuses architecture and urban histories of South Asia and the human-built environment relationship.
Mania Taher authored several book chapters and journals, and contributed essays to a wide range of international publications. She is currently a fellowship recipient of the American Institute of Bangladesh Studies, and a serving member of the GSAC committee, the Society of Architectural Historians. She has been involved in professional architectural practice in Dhaka for several years. Taher taught at undergraduate and graduate architecture programs of the University of Wisconsin-Milwaukee (UWM) and American International University- Bangladesh (AIUB).
Education
Ph.D. in Architecture, University of Wisconsin-Milwaukee (UWM), Milwaukee, USA. (Ongoing)
M.S. in Architecture and Urban Design, Columbia University, New York, USA. (2009)
B.ARCH (Bachelor in Architecture), Bangladesh University of Engineering and Technology (BUET), Dhaka, Bangladesh. (2008)
Research and publications
Ongoing and upcoming research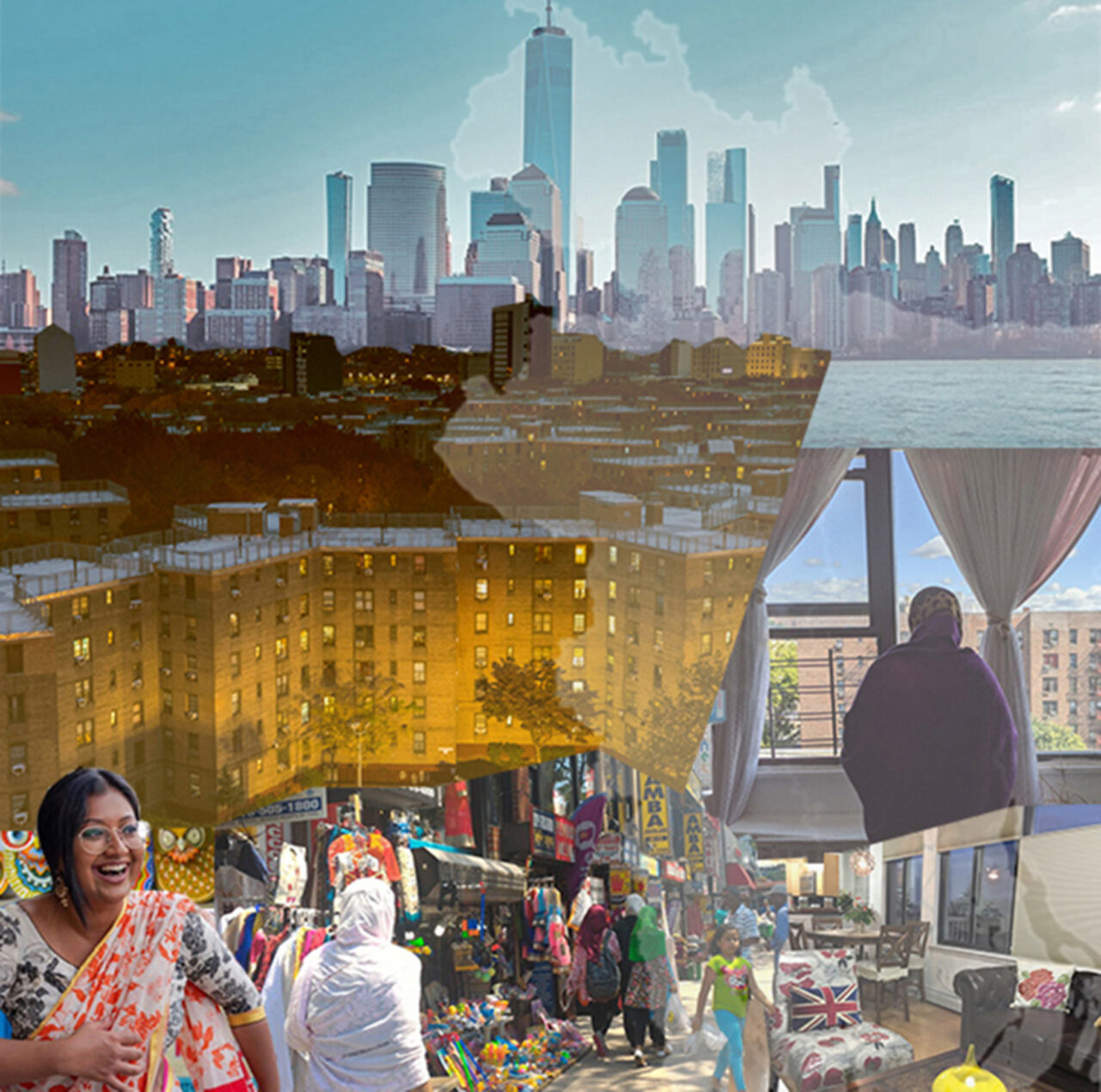 Selected publications
Mapping Spatial Behaviors and Narratives of Women Experiencing the COVID-19 Pandemic: From an Architecture School in the Midwest USA. In the book COVID-19 and a World of Ad Hoc Geographies, eds. Stanley D. Brunn and Donna Gilbreath,
 Springer Publications. ISBN: 978-3-030-94349-3.
River as Lived Place in South Asian Urbanism: A Study of Buriganga Riverbank, Dhaka. (co-author Rahman M.). In the book, A Handbook of Waterfront Development and Urbanism, ed. Mohammed Mahbubur Rahman, Ph.D., Routledge Publications. ISBN: 9781032067513.
The Mediation Slice: Exploring Immigrant Placemaking in Chicago's Devon Avenue. (co-author: Negin Moayer). In the exhibition catalogue Time Space Existence 2023.
(Upcoming) Bangladeshi Immigrant Women's Memories from past-lived Homes: Their Ways of Knowing Spaces. In the book, Next50: Collective Futures— Critical-creative Perspectives on the Built Environment in Bangladesh, a joint book project by ContextBD and Open Studio. https://www.next50bangladesh.com/
(Upcoming) Rohingya Refugees in a Segregated Geography: Case Study Milwaukee, The United States. In the book, Rohingya Refugees: Identity, Citizenship, and Human Rights, ed. Dr. Sajaudeen Chaparban, Routledge Publications.