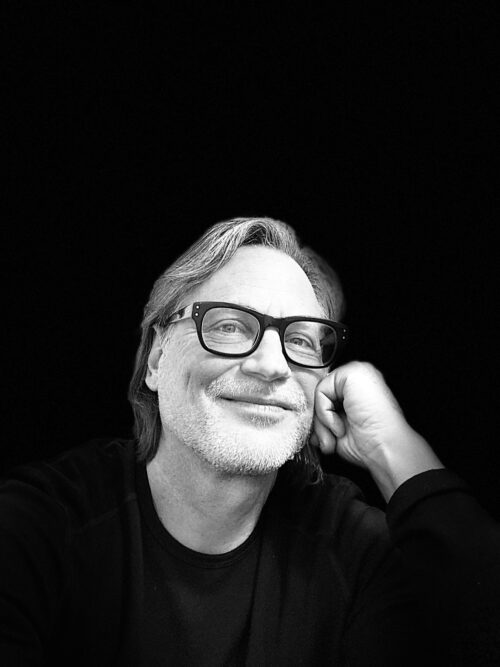 James Ludwig
James Ludwig (www.linkedin.com/in/james-ludwig) is an internationally recognized C-level innovation leader and architect, product designer and educator. He has lived and worked in the US and Germany, with over three decades of experience leading global teams in research, design and development at scale. He has published and lectured globally on architecture, design and innovation. Recipient of numerous international design awards, James is a named inventor on over 300 issued global patents. In 2022, James left his role as Corporate Officer and VP of Global Design and Engineering for Steelcase, Inc.- a global leader in office furniture and work environments after a successful 22-years.  Upon his departure from Steelcase, James created The Foundation Project: a global creative collective investing and working on some of today's most challenging issues- such as the new space economy, accessible healthcare in underserved populations and the future of power. James is also founding member of Ludwig&Hamilton:architects.designers- working on design projects in the architecture, technology, lighting and furniture space. James is a member of the Board of Advisors for the EDI Institute of Northwestern University and teaches in the master's degree Program. He is a member of the Board of Governors for Cranbrook Academy of Art. James holds a BFA-Industrial Design (1987) from the University of Illinois at Urbana-Champaign, a BArch from the Cooper Union for the Advancement of Science and Art and was a Fulbright Scholar-conducting architectural research in Berlin at the University of Art-Berlin.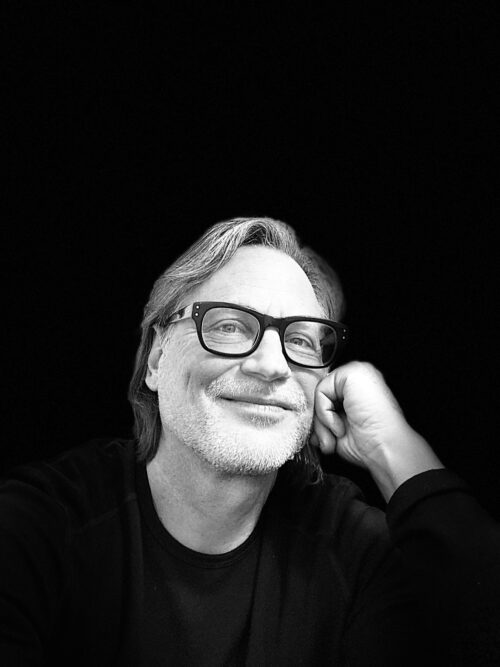 2023 A&D Convocation Deadlines
Monday, January 9          Student cap and gown online ordering is activated (herff.ly/Illinois)
Friday, February 3           Updated student and family addresses due
Tuesday, April 11             Last day for students to order regalia at early discounted rate
Friday, April 14                 A&D Convocation Ceremony Form due
Monday, April 17             A&D Convocation Tickets may be picked up-132 A&D
Thurs., April 20, 12:30    Graduation Photo, Link Gallery
Thursday, April 20          Student regalia website no longer active after 10:59 CT
Monday, April 24             Reserved Convocation Tickets must be picked up
Sat., May 13, 9:30 a.m.    University-wide Commencement ceremony, Memorial Stadium
Sunday, May 14                (12:00 p.m. sharp) Graduates arrive at Foreign Language Building, 707 S Mathews Ave., Urbana, IL
Sun., May 14, 1:00 p.m. A&D Convocation Ceremony, followed by reception
Answers to Frequently Asked Questions | 2023
What is Convocation? How is it different from Commencement?
Commencement is the university-wide "graduation" ceremony where degrees are conferred.
Convocation is the term describing individual departmental or school ceremonies. These smaller ceremonies are dubbed Convocation to avoid confusion with the university-wide Commencement ceremony. A&D's Convocation ceremony is scheduled so as not to conflict with the Commencement ceremony; thus, you and your guests may attend both ceremonies.
Do I have to graduate in spring 2023 in order to be eligible to participate in the A&D Convocation?
Not necessarily. PhD candidates need to have finished all graduation requirements (including the dissertation deposit for PhD students) in order to attend the A&D Convocation.  However, EdM/MA/MFA degree candidates are eligible to attend the A&D Convocation ceremony, while they have a maximum of 8 hours of unfinished coursework left (and/or a thesis deposit).  BFA and BA candidates may participate in the A&D Convocation if they are graduating in May, August or December 2023 or December 2022.
Does registration for graduation automatically register the student for the A&D Convocation, and vice versa?
No. The graduation process is separate from the Convocation ceremony. Each event has their own registration process.
Why do we need tickets for the A&D Convocation ceremony?
Graduating students who are participating in the ceremony do not need tickets. However, your family and guests (including babies) do. Foellinger Auditorium, where Convocation will be held, requires tickets to all its events. However, tickets are free.
Five tickets are guaranteed if you pick them up by Monday, April 24 Additional tickets may be picked up on a first-come, first-served basis beginning Wednesday, April 26. A&D makes every effort to ensure that each student can get the tickets they need, and that no guest is turned away. But please pick up tickets during regular business hours; they will not be available after hours or on weekends.
Both my family and I received the Convocation Ceremony Form. Who should complete it?
Either you or a family member may complete the Convocation Ceremony Form. We send a paper copy of the form to both the family and students so that everyone has the same information. We encourage students, however, to consult with their family about their plans and complete the form themselves. We would prefer that you use the online version, but either one is acceptable. Either way, the form is due on Friday, April 14, 2023.
Why do we need to complete the Convocation Ceremony Form?
The School needs to know who is participating in the ceremony, to ensure that you will have a seat with your program, and to list you in the Convocation's printed Program. Students who have not submitted a form may be omitted from the printed Program and will be seated out of order, space permitting. We do not wish to disappoint family and guests by omitting a student's name from the Program. Graduates seated out of order may have to squeeze by their fellow students when their name is called. This detracts from everyone's enjoyment of the ceremony.
Do I have to RSVP for the reception after the A&D Convocation? Are tickets required?
You do not have to RSVP for the after-convocation reception, which will occur in the Link Gallery (which connects the A&D building and Krannert Art Museum) immediately after the ceremony; however, RSVPs are encouraged. The reception is a relatively unstructured event that allows students and their guests the opportunity to mingle with fellow students, faculty, and staff and view the BFA exhibits in Krannert Art Museum.
What about graduation attire—when and where do I order it?
Academic regalia must be ordered through Herff Jones' website. The discounted rate order deadline is Tuesday, April 11 at 10:59 p.m. CT, and all regalia orders are due by Thursday, April 20. Please consult the Commencement Website for up-to-date deadlines and procedures (https://commencement.illinois.edu/may-commencement/graduates/academic-attire/).
Please arrive promptly at 12:00 p.m. on Sunday, May 14 for procession instructions at the
Foreign Language Building, 707 S. Mathews Ave., Urbana, IL. Enter from Mathews and look for directional signs/A&D faculty. From there, you will walk/process to Foellinger Auditorium.
Your name will be printed on a card and placed on your seat. Seating will be by program in alphabetical order.
Useful dates and deadlines
Monday, January 9          Student cap and gown online ordering is activated (herff.ly/Illinois)
Friday, February 3           Updated student and family addresses due
Tuesday, April 11             Last day for students to order regalia at early discounted rate
Friday, April 14                 A&D Convocation Ceremony Form due
Monday, April 17             A&D Convocation Tickets may be picked up-132 A&D
Monday, April 24             Reserved Convocation Tickets must be picked up
Thursday, April 20          Student regalia website no longer active after 10:59 CT
Sat., May 13, 9:30 a.m.    University-wide Commencement ceremony, Memorial Stadium
Sunday, May 14                (12:00 p.m. sharp) Graduates arrive at Foreign Language Building, 707 S Mathews Ave., Urbana, IL
Sun., May 14, 1:00 p.m. A&D Convocation Ceremony, followed by reception
Useful links
Commencement:  http://commencement.illinois.edu/
Order regalia from Herff Jones: http://herff.ly/illinois