Requirements
Students selecting the Art & Design Minor do not necessarily wish to pursue a career as a practicing artist or designer but do want the chance to work creatively in the visual arts and design and develop related skills.
Students must meet the following course requirements for a total of 18 hours:
Distribution of Courses
a minimum of two courses from the academic course menu

one of these two academic courses must be chosen from the following: ARTH 110, ART 100, or ART 140

a minimum of 3 courses from the studio course menu
at least 1 additional course in either an academic or studio course
a minimum of 6 hours must be completed at the 300 or 400 level
6-9 hours | Sample Approved Academic Courses
ART 100 – Understanding Visual Culture
ART 110 – Introduction to History of Art and Visual Culture
ART 140 – Introduction to Art
ARTH 211 – Design History Survey
ARTH 242 – Art Since 1940
ARTH 361 – Contemporary Art
ARTE 260 – Museums in Action
ARTE 475 – Museum and Exhibition Practice
ARTE 480 – Popular Visual Culture
9-12 hours | Sample Approved Studio Courses
ART 102 – Drawing for Non-Majors
ART 103 – Painting for Non-Majors
ART 104 – Sculpture for Non-Majors
ARTJ 101 – Intro to Japanese Aesthetics
ARTJ 209 – Chado (The Way of Tea)
ARTS 260 – Basic Photography
ARTS 261 – Photography II
ARTS 210 – Ceramics Sculpture
ARTS 243 – Time Arts I
ARTS 244 – Interaction I
ARTS 280 – Sculpture I
ARTS 381 – Sculpture II
ARTS 299 – Special Topics in Studio Art
ARTS 445 – Special Topics in New Media
Prerequisites
Students will be required to have passed one of the approved courses for non-majors (ART 102, 103, 104 or 140) and submit a portfolio for entry into the Minor. The curricular structure offers a "menu" of approved courses, many of which have no prerequisites. Some upper level studio courses do carry prerequisites for other courses on the approved list. There are numerous upper level art history courses with no prerequisites. The Minor Advisor will work with students to identify upper level courses of interest and to integrate prerequisites as a part of their program of study in the Minor.
Art & Design Minor Information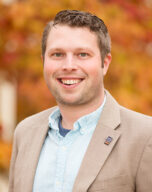 Application Process
In addition to taking one prerequisite course, all applicants for admission to the Minor are required to submit a portfolio.
Portfolio
Prospective students are required to submit a small portfolio and degree audit report (DARS) for entry to the Minor. The portfolio should consist of 5 images of any past artwork the student has completed. This could include, but is not limited to, sketches, digital design work, digital drawing or painting, collage, sculpture, ceramics, video, photography, printmaking or textile or fabric-based work. Often students include work made in their 100-level prerequisite course. Portfolio images are submitted digitally through an online portal.  Contact Michael Foellmer for the submission link.
Portfolio Submission Guidelines
Required: 5 JPEG images, where, ideally, the pixel dimensions are between 1000 and 1500 in either height or width. Individual images files should not exceed 500 KB. IMPORTANT: Check the image file property size (Right click > Properties in Windows, Control+click > Get Info in Mac), and, if necessary, use an image editor (e.g., Photoshop) to adjust the pixel dimensions and the final file size.
Optional: Enter up to 2 direct video links, using Vimeo or YouTube. Be aware, the admissions committee might not watch more than 1-2 minutes. Configure your submission appropriately (trailer, excerpt, etc.).
Optional: Enter a web address for your artwork webpage.
Upload a copy of your DARS degree audit as a .pdf, .doc, .docx, or .jpg
Submission Deadline
Portfolios are reviewed once each semester at midterm.  Accepted applicants will enter the Minor after this deadline for the following semester. Please contact Michael Foellmer for the upcoming semester deadline and submission link.
If accepted, students will then fill out the online Declaration of Intent to Pursue a Campus -approved Minor form found here.
We will approve this form, officially declaring your minor.  Please do not submit this form until after you've submitted a portfolio and been accepted to the program.
Students who wish to substitute a course or cancel their minor should complete the Minor's Modification Form (available as a .pdf below).
Additional information about declaring a minor is available from the Office of the Provost.
Ready to Get Started?
Reach out to Michael Foellmer at foellme1@illinois.edu to ask questions or submit your portfolio.