Graphic Design at Illinois
We provide students with the necessary skills to challenge and shape the way we interact with the world around us—whether via the printed page or on mobile devices; through client-based commissions or personal projects; on virtual networks or in physical environments.
Curriculum
Coursework addresses graphic design fundamentals (typography, critical thinking, and image making), design history and contemporary practices, research methods, user experience, and social responsibility. Students engage with complex problems and are asked to identify opportunities where design can intervene. In addition, students have the opportunity to develop their personal interests by taking advantage of a highly interdisciplinary selection of elective courses offered by the School of Art & Design, including photography, video, traditional printmaking, sustainability, and advanced interaction design.
Sophomore year 
Fall 
ARTD 222 Typographic Practice 

ARTD 251 Graphic Design Toolbox
ARTD 270 Design Methods
Spring 
ARTD 333 Type & Image

ARTD 218 Interaction Design Foundation

ARTH 211 Design History Survey
Junior year

Fall 
ARTD 451 EDGE

ARTD 351 Graphic Design Inquiry 

ARTD 318 Interaction Design
Spring 
ARTD 444 Typographic Systems 

ARTD 418 Advanced Interaction Design
Senior year

Fall 
ARTD 351 Graphic Design Inquiry 

ARTD 371 Graphic Design Practicum 
Spring 
ARTD 471 Graphic Design Capstone
Resources
Each year, the program organizes a senior Design Illinois career fair in Chicago, in addition to a vibrant lecture series that brings regional and national designers to campus. Students have access to updated facilities and equipment, including all necessary production and output devices such as large format printers, laser cutters, 3-D printers, CNC routers, professional audio & video equipment, and 24-hour access to computer labs.
Next door to our building is the Siebel Center for Design which holds design seminars and workshops, while also providing rentable spaces for collaborative design projects and an amazing fabrication lab called The Shop.
Careers
Students who graduate from the program are equipped with a broad range of practices in the design field. Our alumni have worked in areas such as interaction design, art direction, publication design, motion graphics, photography, type design, environmental design, and social/service design in a variety of settings, including small boutique design studios, multi-national advertising agencies, and start-up consultancies. Locally students can take advantage of the experiences and events put together by the Champaign-Urbana Design Organization (CUDO).
Student Work
The School of Art & Design celebrates the intellectual and personal development of its graduates through the annual BFA Exhibition held at the University of Illinois' Krannert Art Museum. An exhibition catalog, documenting student achievements, is produced in both print and digital forms. Work of Graphic Design graduates is prominently featured in our archived exhibitions.
Faculty Research Interests
Catalina Alzate
Participatory Design, Community Healthcare, Digital Rights, Critical Theory in Design, Design and Policing
Eric Benson
Life-Centered Systems Thinking, Sustainable Materials, Speculative Futures
Molly Catherine Briggs
Immersive Rhetorics in Print Design, Communication Theory, Landscape Representation, Cartographic Design, Spatial Epistemologies, Visual Culture
Jena Marble
Design Theory, Design Process and Methodology, Design Impacts on Health, Typography, Brand History
Deana McDonagh
Empathic Design Research, Disability, Aging, User-Centered Design, Invention to Innovation, Gender
Lisa E. Mercer
Social Innovation, Social Impact, Responsible Design, Interaction Design
Sharath Chandra Ramakrishnan
Human-machine Interaction Design, Cognitive Psychology, Auditory Cognition, Sound Studies and the Media Arts
Stacey Robinson
Afro-Futurism, Black and Brown Utopias, Race, Graphic Novels, African Diasporas and Wakanda
Juan Salamanca
Social Computing, Interaction Design, Mediating Artifacts, Visual Analytics
Angelica Sibrian
People and Community-Centered Design, Social Impact
Nekita Thomas
Co-Design, Race, Urban, Social Justice
Ask Us a Question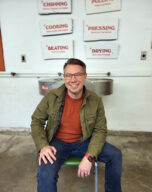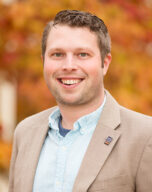 Graphic Design at Illinois
This message is only visible to admins.
Problem displaying Facebook posts. Backup cache in use.
Error: Unsupported get request. Object with ID 'posts' does not exist, cannot be loaded due to missing permissions, or does not support this operation. Please read the Graph API documentation at https://developers.facebook.com/docs/graph-api
Type: GraphMethodException

Graphic Design at Illinois
UIUC Graphic Design
This error message is only visible to WordPress admins
Error: Invalid Feed ID.