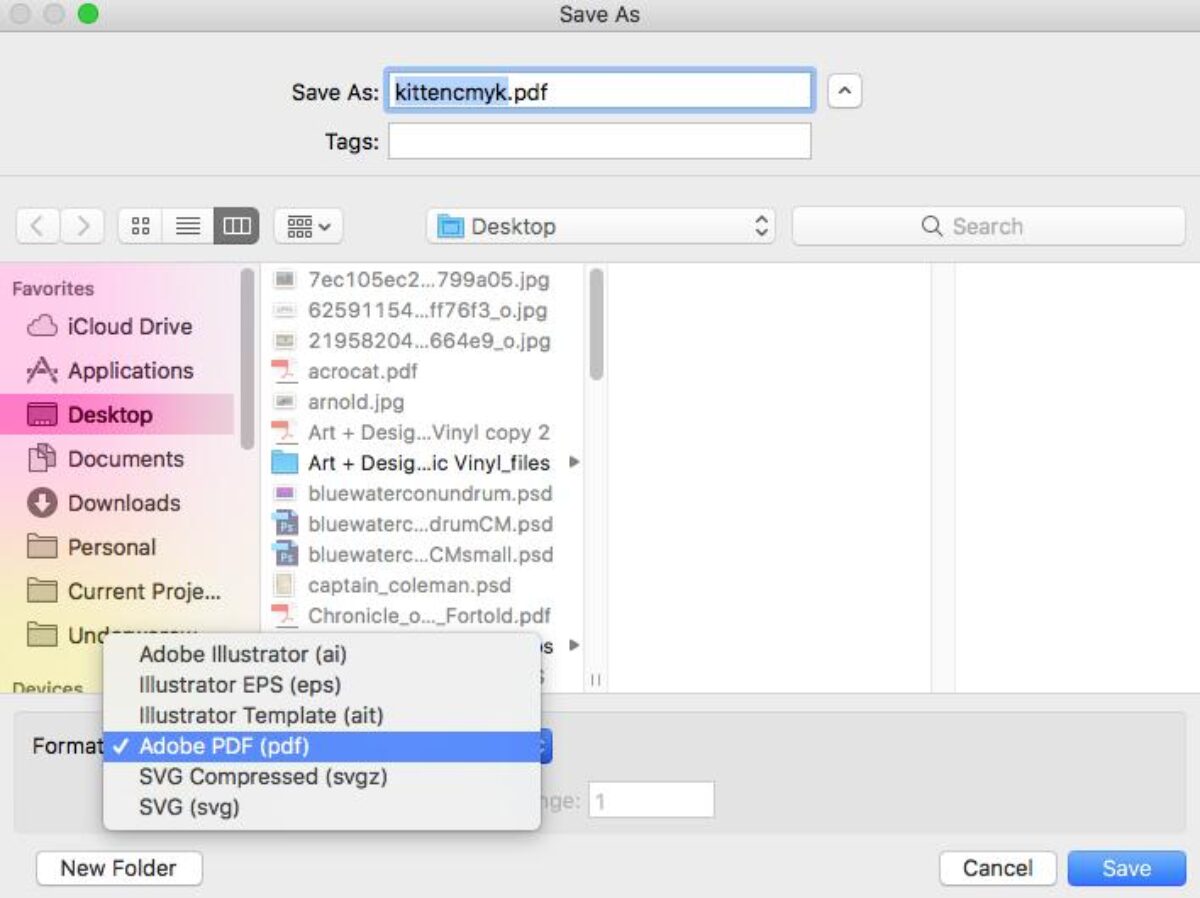 Converting Adobe InDesign/Illustrator Files
Properly saving your InDesign/Illustrator files as PDFs for printing allows for any element with an embedded ICC profile to maintain its original profile. This will cut down on color profile issues if you have created your file with a mixture of CMYK and RGB elements.
1. In Adobe InDesign, navigate to File>Export. In Adobe Illustrator navigate to File>Save As.
2. Create a unique name for your file.
3. In the Format dropdown menu select Adobe PDF (Print) in InDesign or Adobe PDF (pdf) in Illustrator.
4. Click Save.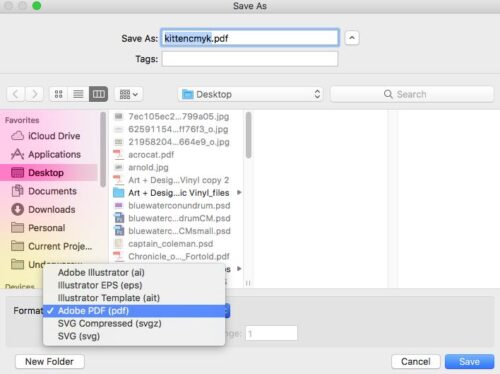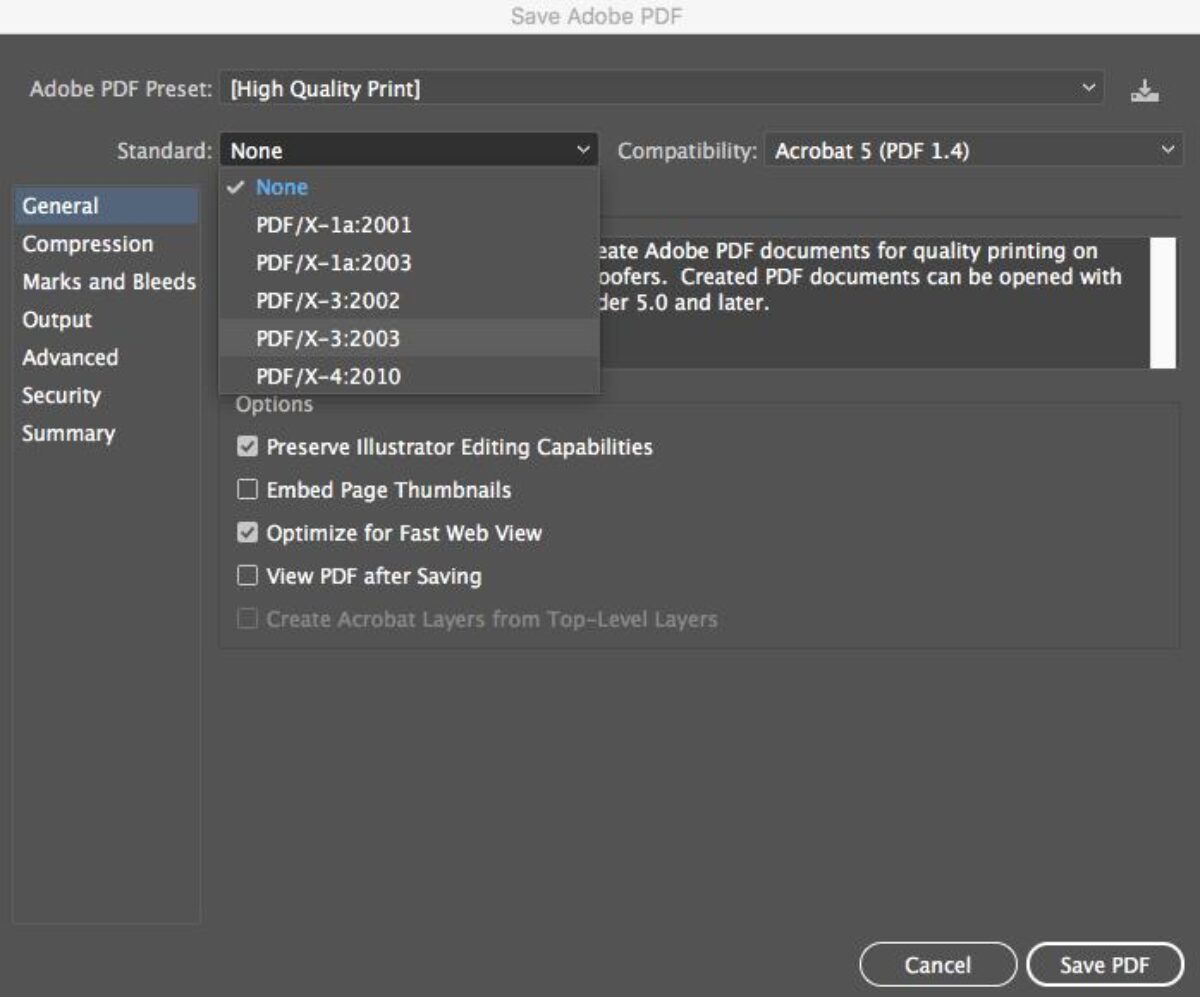 High Quality Print
5. In the Export (Save) Adobe PDF menu, select [High Quality Print] from the Adobe PDF Preset dropdown menu.
6. Select PDF/x-3:2003 from the Standard dropdown menu.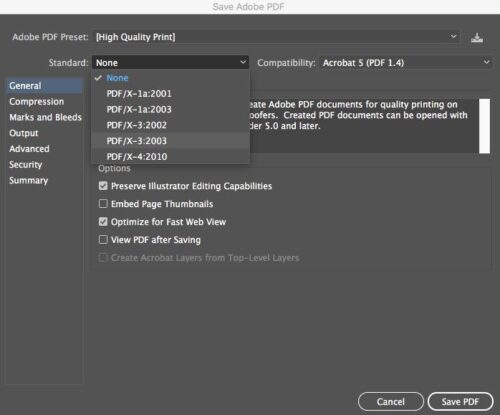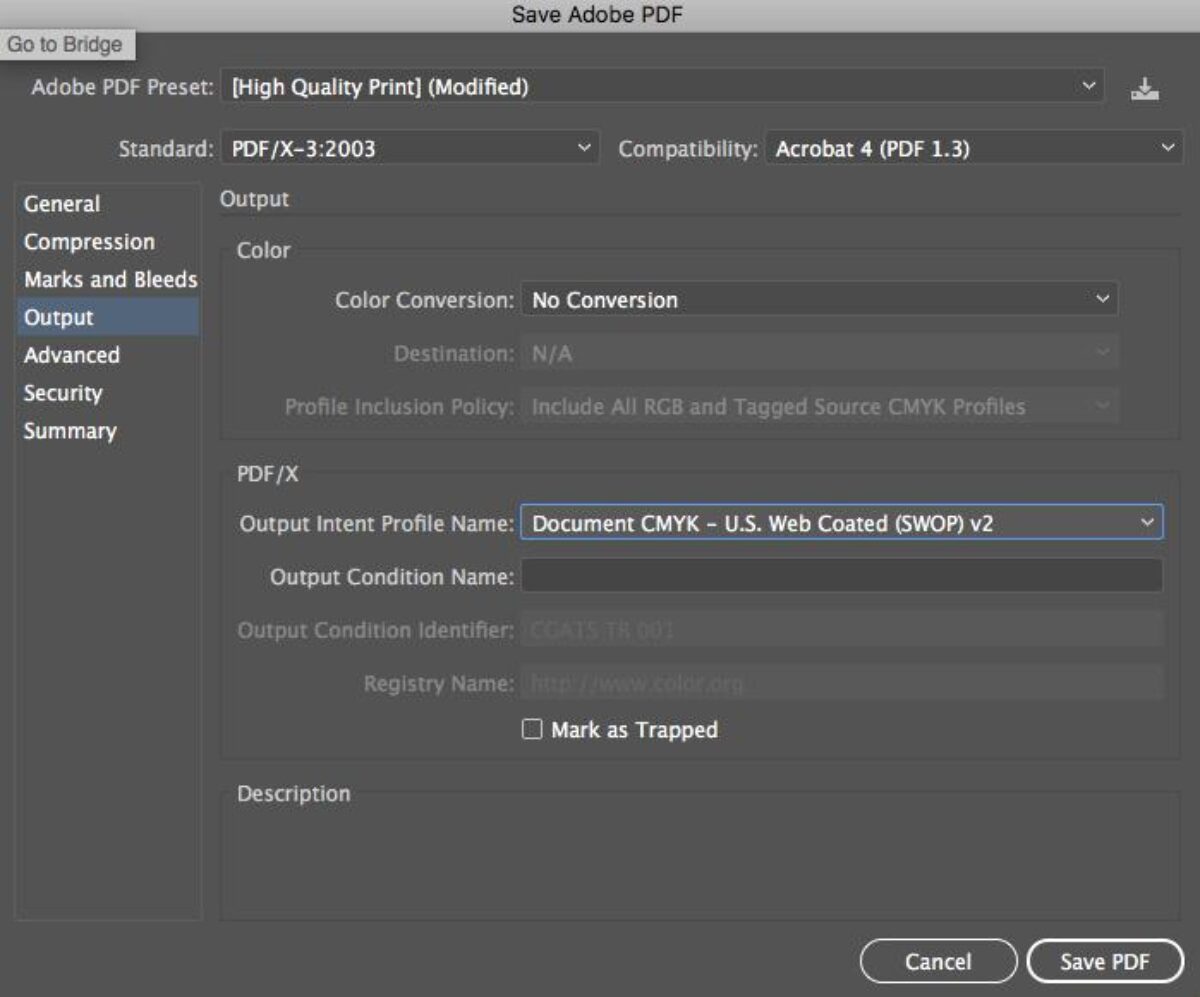 Output
7. Select the Output tab on the left.
8. Select No Color Conversion from the Color Conversion dropdown menu.
9. Select U.S. Web Coated (SWOP) V2 from the Ouput Intent Profile Name dropdown menu.
10. Click Export (Save) to save your PDF.