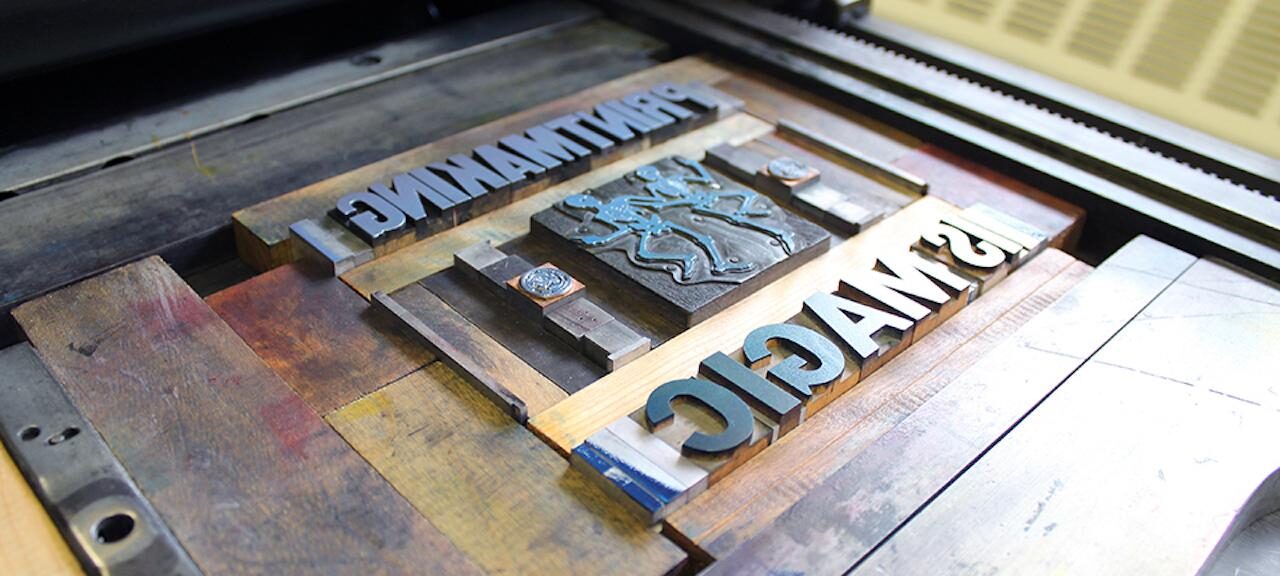 Printmaking
The concentration in Printmaking offers students in the BASA and BFASA the opportunity to study a wide range of traditional, photographic, and digital printmaking methods that engage with contemporary art and design fields. Courses provide instruction in screenprint, letterpress, comics and zines, relief printing, intaglio, lithography, and other rotating special topics.
Instruction begins with a focus on mark-making, color theory, composition, and the unique role of the printed image in visual culture, from its invention to present-day. At every level, students are challenged to develop critical thinking skills, visual and cultural literacy, and a familiarity with current art theory and practice. At the intermediate and advanced levels, students are introduced to the laser cutter, CNC router, and Risograph printer as a means to incorporate digital typography and design elements into their studio work alongside traditional drawing practices.
Interdisciplinarity is encouraged as students hone their conceptual interests and develop a personal body of creative work. Students may focus in contemporary fine art printmaking, or related areas within the expanded field of print media such as poster design, print as sculpture/installation/performance, book arts, comics, community engagement, and more. Individual research interests are supported by access to elective courses across campus. Ongoing instruction, and the option to participate in national and regional printmaking conferences and events through the Noble Print Club, teach students the professional skills and habits to establish a unique, self-directed studio practice.
Ask Us a Question